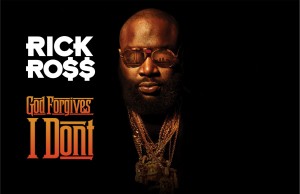 Pastor Rodney Willis, who was the leader of Mt. Salem Baptist Church in Winston-Salem, North Carolina, was removed from his position after he attended a Rick Ross concert.
After hearing about Willis' extracurricular activity, the church's group of deacons voted to fire him. He found out what had happened when he showed up to the church on Sunday morning and his name had been taken off of his parking space.
"We know that many saints will have mixed opinions from our actions, but this is not how we do things here at Mt. Salem. We cannot have a pastor praising the world one minute then praising the Lord the next. Period," said one of the deacons.
This isn't the first time that Willis' taste in music had earned the ire of his colleagues. Nine months ago, he reportedly got a warning for attending a Lil Wayne concert. Rick Ross, who is signed to P. Diddy's label, recently lost his Reebok endorsement after many music blogs wrote about some of his rap lyrics advocating rape.