Where do we run to in times of trouble? Believers can find comfort in the timeless words of Scripture. What are the top 10 Bible passages that encourage us not to fear? Based on a recent poll my wife and I took (a democracy of two, but rigged by me!), here are our picks from the Old Testament. See if you agree: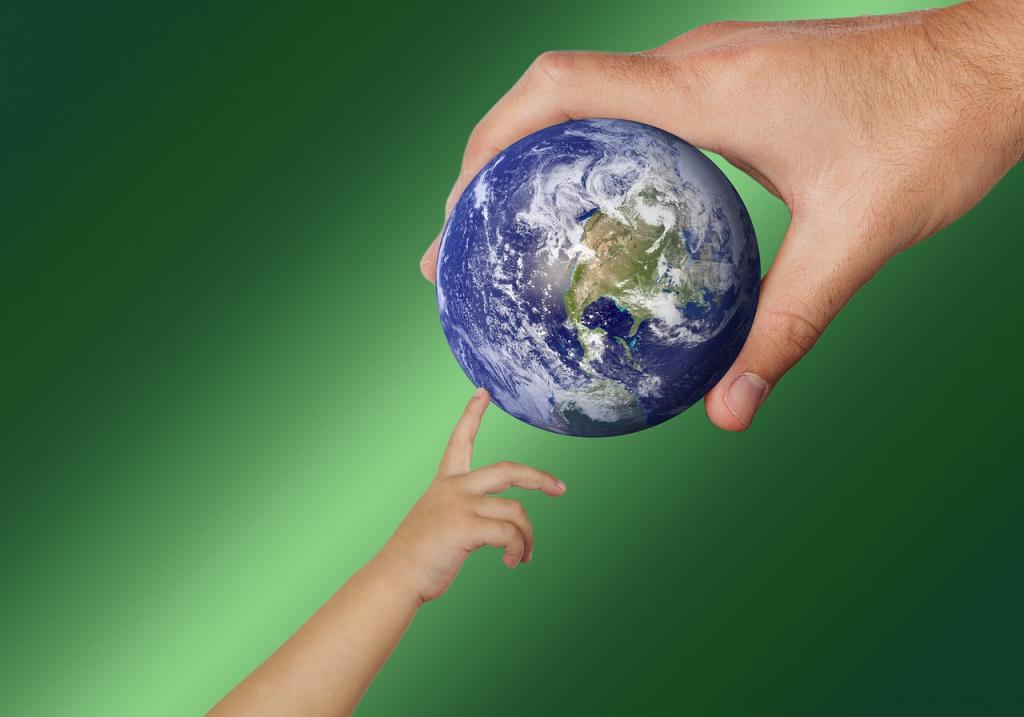 Number 10:
Psalm 27:1: "The Lord is my light and my salvation; Whom shall I fear? The Lord is the strength of my life; Of whom shall I be afraid?" (NKJV)
The Davidic writer's rhetorical questions expect the answer, "No one!" I am reminded of the Shekinah of God, God's brightness and glory associated with the divine cloud presence, the brightness of which dispels the darkness,* and provides guidance to God's people during their wilderness journeys, and delivering them from their adversaries (Exodus 13:22; 14:19).
Number 9:
2 Chronicles 28:20: "…Be strong and courageous and do it. Do not be afraid and do not be dismayed, for the Lord God, even my God, is with you. He will not leave you or forsake you…" (ESV)
This is a word of encouragement from King David to his son Solomon who will take over the kingdom. This "formula of encouragement" reflects entrance into an office of commission (e.g., Deuteronomy 1:21; Joshua 8:1; 1 Chronicles 22:13).** It is similar to the wording of Moses to Joshua, who is to be the former's successor and will lead God's people into victorious battle (Joshua 1:5-9; Deuteronomy 1:5-9).
Solomon will be building the Lord's temple in Jerusalem. As Israel's new king he will need wisdom and courage for such a daunting task.
As God was with Solomon in challenging times, so God is with all believers (see Hebrews 13:5-6).
Number 8:
Psalm 112:7: "He will not fear bad news; his heart is confident, trusting in the Lord" (CSB; Less literally, "They are not afraid of evil tidings; their hearts are firm, secure in the LORD": NRSV).
The relevant aspect here is the rumor or report—"news" (shemu'ah)—which is bad and sounds like the news we ourselves hear and read about daily! The one whose heart trusts in the Lord is identified in this Psalm as a righteous person who fears God and delights in the Lord's commands (Psalm 112:1–3). The Targum version of the Psalms has this person trusting in the "Memra" of the Lord. This Aramaic term refers to "speech" or "word," a type of personification of God's word that often functions as a messenger or manifestation of God and divine power in the Targums. Of course, Christians have noticed the way Memra may be parallel to the Greek term, Logos, which means, "word" and identifies the preincarnate Christ in John 1:1, 14.
Number 7:
Proverbs 3:24-25: "When you lie down you will not be filled with fear; when you lie down your sleep will be pleasant. You will not be afraid of sudden disaster, or when destruction overtakes the wicked" (NET).
Contextually speaking, the child or youth in training ("my son") is instructed to practice sound wisdom and discretion, which will help him live securely. His trust is in the Lord (cf. Prov 3:5-6). Such a person will experience sweet or "pleasant" (weʿorbâ) sleep, free of actual dangers and nightmares. But addicts and the rich are denied refreshing sleep (Proverbs 14:16; Ecclesiastes 5:11–12).***
Number 6:
2 Kings 6:16: And he said, "Do not fear, for those who are with us are more numerous than who are with them." (my translation)
The prophet Elisha says this to his young servant who is afraid because the Syrian army has surrounded their city (Dothan) to capture the prophet. The youth asks in fear, "What will we do?" Elisha then responds accordingly. After these words, the Lord opens the eyes of the youth who sees a mountain full of horses and chariots of fire—God's army. Elisha prays to the Lord to send temporary blindness on the Syrian army. He then leads them to Samaria where they become helpless before the king of Samaria, who at the request of Elisha, feeds them and then sends them away.
These words are similar to the ones attributed to King Hezekiah, who encourages the people of his city not to be afraid regarding the king of Assyria's invasion of Judah. He assures them that the Lord God is with them to help them and to fight their battles (2 Chronicles 32:7–8).
Number 5:
Psalm 56:3-4: When I am afraid, I will trust in you. In God, whose word I praise, in God I trust; I will not be afraid. What can mere mortals do to me? (CSB)
The Psalm reflects a time when David was taken in Gath by the Philistines. This narrative may be reflected in 1 Samuel 21:11–15. The word "when" in Psalm 56:3 is literally yom ("day") in Hebrew and thus means, "The day I am afraid, I will trust in you." The Dead Sea Scrolls (4QPsa) and Targum of Psalms render it with "day" also, as does the Septuagint, using the Greek equivalent for "day" (hêmera). The Targum in 56:4 has "In the measure of the justice of God, I will praise his Memra…" (see note on Scripture #8 above).****
The progression of these verses forms a small chiasm: (a) fear (b) trust (c) word (b) trust (a) fear. At the center of the chiasm, the "word" suggests that God's word of promise is what one must trust to overcome fear.+
Number 4:
Isaiah 41:10, 13: "So do not fear, for I am with you; do not be dismayed, for I am your God. I will strengthen you and help you; I will uphold you with my righteous right hand….For I am the LORD, your God, who takes hold of your right hand and says to you, Do not fear; I will help you" (NIV)
In reference to the restoration of Israel from exile, the voice of God speaks these words through the prophet. Those who contend against Israel will be confounded. Emphasis on the right hand may suggest the installation of a king. The right hand, often traditionally interpreted as the stronger hand, represents a position of honor and power (cf. Psalm 110:1). Also, when the Lord grasps the right hand of someone, that person is strengthened (cf. Isaiah 45:1; Psalm 73:23).++
In terms of application, this metaphor could evoke the imagery of a parent protecting a child, holding the child's hand with a firm grip. We notice that the right hand of the Lord holds Israel's right hand. This is difficult to imagine visually unless the Lord is walking in front of and leading Israel.
Number 3:
Psalm 46:1-2: "God is our refuge and strength, a very present help in trouble. Therefore we will not fear though the earth gives way, though the mountains be moved into the heart of the sea" (ESV).
This psalm is one of several associated with the Korahites, Levites who perform the worship at Jerusalem's temple. The first-person plurals in the song likely include both the Korahites and the entire Israelite community.
Despite the landscape changing due to natural elements, earthquakes, winds, and waves crashing against it—perhaps a dramatic way of describing great changes one experiences—God is always there, a present help in times of need and distress. The words metaphorically depict God as a place of refuge, a safe place to run to for protection against dangers, catastrophes, and the many trials one faces.
The world might change drastically and violently around the community of the faithful (apply this to now!), but our powerful God is always there for us.
The song ends with the famous words, "Be still and know that I am God": God is with the faithful and will be exalted among the nations and the earth. "The God of Jacob is our high stronghold" (Psalm 46:10–11 LEB).
Number 2: The Runner-up!
Psalm 91:5-6: "You will not be afraid of the terror of night, nor of the arrow that flies by day, nor of the plague that stalks in darkness, nor of the pestilence that devastates at noon" (my translation).
The relevance of this psalm for our present time in 2020 is obvious. The "pestilence psalm" speaks about abiding under the shelter and shadow of El Shaddai (God Almighty) and El Elyon, (the Most High: 91:1). The Lord is a refuge and fortress who delivers from the fowler's snare and deadly plague (Psalm 91:2-3). The faithful could also place their trust under his "wings" (91:4). The psalm continues that even though many might die near them, those who make the Most High their refuge are comforted to hear that no plague (or "demon" according to the Targum) will come near them (91:7–10).
Different opinions exist on what the "terror of night" in 91:5 might be. These words may imagine a battle invasion by night; we notice that an "arrow" is mentioned in this verse. Rabbinic sources, however, interpreted this terror as a demon who brings disease.+++ Interestingly, both the Targum and Septuagint understand "pestilence" in 91:6 (qṭb) also as a demon. We find the Hebrew word also in Deuteronomy 32:24 and Hosea 13:14.
The word "plague" in 91:6 (dbr) may recall the catastrophes of Egypt during the time of Moses (Exodus 9:15). Significantly, the word is attached to the type of calamities God would heal the land from if God's people who are called by His name would humble themselves, pray, seek God's face, and turn from their wicked ways (2 Chronicles 7:13-14).
And Number 1! Drum roll….
Psalm 23:4: "Yea, though I walk through the valley of the shadow of death, I will fear no evil: for thou art with me; thy rod and thy staff they comfort me" (KJV)
Beyond the current and previous pandemics, wars, catastrophes, famines, revolutions, and numerous other calamities, this psalm has stood the test of time to comfort millions. The famous psalm mixes the imagery of sheep being protected by their shepherd, along with David being protected by the Lord (YHWH).
The Targum of Psalm 23 has the Lord feeding his people in the desert, and thus alluding to God protecting and sustaining them during their journeys after being delivered from Egypt. He feeds them manna from heaven (Exodus 14-19; Numbers 11). For the Targum community, the valley of the shadow of death is associated with Israel's exile as captives of foreign countries such as Babylon and Rome.
In this predicament the people are encouraged through the voice of the psalmist to not fear, because the Lord's upright staff, a symbol of a shepherd's guidance and protection of the sheep, comforts them. The Targum adds that the Torah (Moses's Law) also provides comfort, and the Lord's Memra (the personification of God's word) sustains them. They will fear no evil. The Aramaic word for "evil" here (byšh) can also mean "sickness."
This alternative reading of Psalm 23 emphasizes God comforting God's people among the nations, sustaining them by his Word, and because of this, they are not fearful of evil or sickness.
Of course, if we wish to apply this passage to ourselves today, it is no promise that those who follow the Lord will never get sick, catch a virus, or have anything bad happen to them. What we could take comfort in is that we do not need to fear such things. The Lord is always with us.
We live in uncertain and frightening times thanks to the COVID-19 pandemic, civil unrest, job insecurities, deceptive media propaganda, deep political divisions, and our own personal changes and trials. May we meditate on biblical passages such as these whenever we worry or feel afraid.
______________________________________________________________________________
*Peter C. Craigie, with Marvin E. Tate, Psalms 1–50, WBC (Waco: Word, 2004), 231–32.
**Ralph W. Klein, 1 Chronicles, Hermenia (Minneapolis: Fortress, 2006), 528.
***See Bruce K. Waltke, The Book of Proverbs, Chapters 1–15, NICOT (Grand Rapids: Eerdmans, 2004), 264.
**** David M. Stec, translator. The Aramaic Bible, vol. 16 (Collegeville, MN: The Liturgical Press, 2004).
+ John Goldingay, Psalms: Vol 2 Psalms 42–89 (Grand Rapids: Baker Academic, 2007), 185.
++ J. A. Soggin, Theological Dictionary of the Old Testament, 6:101. Joel F. Drinkard, "Right, Right Hand," Anchor Bible Dictionary, 5:724. Klaus Baltzer, Deutero-Isaiah. Hermenia (Philadelphia: Fortress, 2001), 97-98.
+++ See The Jewish Study Bible, ad. loc. ed. Adele Berlin (Oxford: Oxford University Press, 2004).
Image: World Earth Globe via Pixabay.com