What do we do with three different Saint Valentines, each of them martyrs associated with February 14? According to the Catholic Encyclopedia, hardly anything is known about one of the martyrs and his companions except that they were martyred in Africa, and the other two are described as "a priest at Rome, another as bishop of Interamna (modern Terni), and these two seem both to have suffered in the second half of the third century and to have been buried on the Flaminian Way, but at different distances from the city."[1]
 The Legends of St. Valentine 
We will stick with the bishop. The more we get into his life, however, the more legendary and embellished the stories become. The bishop martyr was allegedly beheaded by the Roman Emperor Claudius II because the saint secretly performed weddings for soldiers who had been forbidden to marry. Claudius, so the story goes, believed that a wife and family hindered the performance of his soldiers.
While in prison, before his execution (February 270 A.D.), Valentine corresponded with Asterius, the jailor's daughter, whom he had reportedly healed from blindness. In a later legend, his letters would end with the affectionate phrase, "from your Valentine."[2]
A popular (though not necessarily factual) view is that St. Valentine replaced an early Roman festival. According to this legend, in the 4th century B.C. the Romans celebrated a festival to the god Lupercus in mid-February. Every year they held a lottery in which willing teenage girls would place their names in a box. The young single men would then draw names from the box randomly. Whichever female a young man picked from the box would be assigned to the young man as a companion for the year.
About 800 years later (496 A. D.) Pope Gelasius replaced this Roman festival by having young Romans randomly select a saint for the year, with Saint Valentine as the patron saint of the event. The young men, however, eventually established February 14 as a day to give handwritten letters to women they admired and desired to court.
The Real Meaning of Valentine's Day, or at least two possibilities…
As charming as these stories are, I am not about to defend their historicity. I am more interested in knowing what lessons we might learn about St. Valentine's Day in light of these legends. Here are at least two:
First, courage may involve persecution. Bishop Valentine was apparently not afraid to defy the Emperor's edict for the sake of love, marriage, and creating new families. And it cost him his life. Are we willing to take a stand for our faith and convictions against ideologies that are contrary our own Christian beliefs and morals?
Second, keeping on the theme of romance, there may be an important lesson to learn here about randomness and communication. If we are single, should we willingly assign romantic relationships to fate and the lucky draw from a box, as the followers of Lupercus did? Or should we select our own special someone by attempting to communicate to and charm them, as the followers of Valentine did? Wisdom definitely leans toward the latter.
If we want to find a lifelong partner, we should make a concentrated effort to do so, take the bold initiative, and not expect that person to simply fall from heaven onto our lap! We should not want to leave it up to blind chance, but to our pleasant and confident words, an engaged mind, a well-groomed appearance, a nice fragrance, and guidance by the Spirit of God. Similar to the first lesson, this one takes courage, too.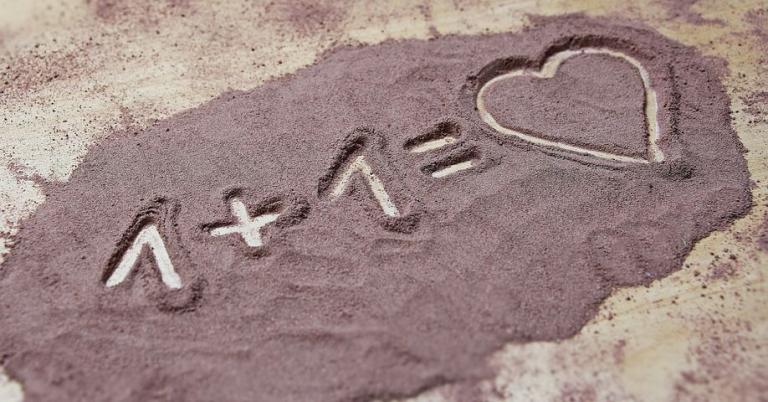 Bottom line as St. Valentines approaches—may we step out in faith, take the risk, and pursue that special someone! Who is it that you should send a romantic card to or roses and chocolates? "Oh, but I hate the materialism of this day!" Okay, then, what prevents you from writing a love letter? And if you are already married, what creative thing could you do to woo your spouse afresh? What are you doing to keep romance alive in your marriage?
May we encounter the type of biblical love that is "better than wine" and "strong as death" so that we could affirm that, "Many waters cannot quench love, neither can floods drown it.  If a man offered for love all the wealth of his house, he would be utterly despised" (Song of Solomon, 8:7; cf. 1:2; 8:6).[3]
---
[1] Catholic Encyclopedia  https://www.catholic.org/encyclopedia/view.php?id=11880
[2] Rosemay Guiley, The Encyclopedia of Saints. Infobase Publishing (2001), 341. Some of these points are naturally contested; for an opposing position, see "Refuted Ancient Origins": https://en.wikipedia.org/wiki/Valentine%27s_Day
[3] ESV.
Images: Image 1: Valentine's Day Chocolates via pixabay.com; Image 2: Love Heart Together Valentine's Day via pixabay.com