We probably have all heard before that Jesus is currently in heaven praying to God the Father on our behalf. After all, it says in Romans 8:34: "Who is the one who will condemn? Christ is the one who died—yes, rather was raised—who is also at the right hand of God, who also intercedes for us" (my translation). The word for interceding in this verse, ἐντυγχάνω (entugchanȏ), as Greek lexicons will affirm, can mean a variety of things depending on context, such as "to intercede on behalf of" "to approach," "to petition," "to appeal to," "to plead," "to light upon," "to encounter," etc. Certain Bible versions translate the relevant portion of Romans 8:34 as follows:
"The One who died for us—who was raised to life for us!—is in the presence of God at this very moment sticking up for us" (The Message)
"…and he is sitting in the place of honor at God's right hand, pleading for us" (New Living Translation)
"Christ reigns in power for us, Christ prays for us!" (J. B. Phillips translation).
The same Greek word is found in Hebrews 7:25, which the Good News Bible translates, "And so he [Christ] is able, now and always, to save those who come to God through him, because he lives for ever to plead with God for them" (Italics mine).
There is only one problem with this understanding of Christ's intercession—it is not correct.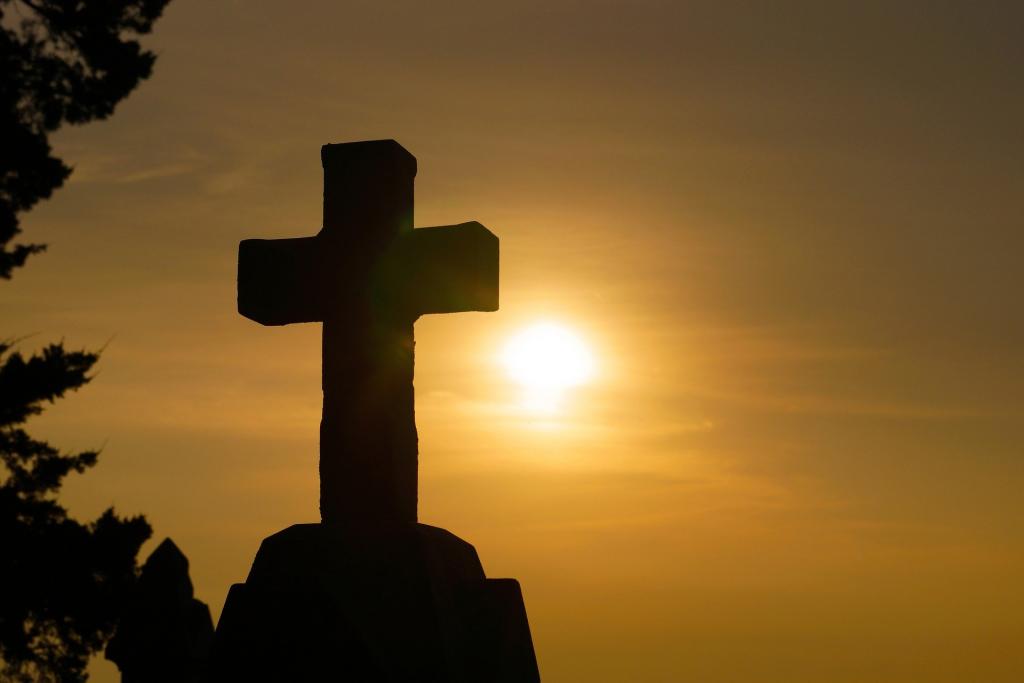 God is Not Reluctant to Love and Care for Us
Christ's current role as our intercessor should not be envisioned as if Jesus were in some heavenly Garden of Gethsemane pleading with a reluctant Father to give us what we ask for in our prayers. Christ loves us no more than God the Father does. We are loved with a perfect love by both. In fact, while we were still living in sin, God loved us so much as to send his Son to die on the cross for us so that we might be reconciled to God (Romans 5:8; cf. John 3:16).
Stressing this point, and categorically denying that he will plead to the Father on our behalf, the Johannine Jesus says, "In that day, you will ask in my name and I do not say to you that I will ask the Father on your behalf. For the Father himself loves you, because you have loved me and believed that I came from God" (John 16:26–27).
It so happens that John's Gospel presents a high Christology; Jesus is God (John 1:1, 14, 18; 8:58; 14:6–9; 20:28). And Pelagius (d. A.D 418) seems to have recognized a problem with the idea that God the Son, now risen and glorified, would be still need to be praying to God the Father. He was concerned how the Arians could use intercessory passages like Romans 8:34 to claim that Christ was unequal with the Father, and therefore not God.[1]
If God the Father loves us as much as Christ and does not need to be persuaded to give us good things, what, then, does Scripture mean when stating that Christ presently intercedes for us?
Christ's Intercession as Christ's Atonement
Many recent commentaries on Romans do not elaborate on what exactly Christ's intercession involves. Some of the older commentators, however, seem to be more interested in the question.
Heinrich August Wilhelm Meyer's 1884 commentary says regarding Romans 8:34: "This intercession (comp. ver. 26 f.) is the continuous bringing to bear of His work of atonement, completed by His ἱλαστήριον [atoning sacrifice/mercy seat: cf. Roman 3:25], on the part of Christ in His glory with the Father…"[2]
Thomas Robertson, another commentator, wrote in 1873 similarly about Christ's atonement: "Israel's high priest interceded with blood of others, Christ with His own… The merits of His blood the great plea in His intercession."[3]
John Calvin seemed to correct a misperception about Christ's intercessory role in his own day:
"We must not suppose that he [Jesus] humbly supplicates the Father with bended knees and expanded hands; but as he appears continually, as one who died and rose again, and as his death and resurrection stand in the place of eternal intercession, and have the efficacy of a powerful prayer for reconciling and rendering the Father propitious to us, he is justly said to intercede for us."[4]
It follows from these readings that Christ's atoning death on the cross for sinners and rising again from the dead is the intercession that Paul mentions. As Leon Morris affirmed, "His presence at God's right hand in his capacity as the one who died for sinners and rose again is itself an intercession."[5]
The context of Hebrews 7:25, when compared with verses 26-27 and 9:12-14, likewise demonstrate a similar understanding of intercession. Christ performs a priestly roll by presenting a bloody sacrifice, and that sacrifice is his own body that redeems sinners. This speaks of an atonement for sins prefigured every year by the priestly sacrifice made on the Day of Atonement for the entire Israelite community (Leviticus 16). The blood of the goat and transference of sins on the scapegoat point to Christ's own blood and sacrificial death on the cross as a once-for-all-time event for all humanity (compare also Romans 6:10).
The vision of a slain but living lamb that is praised in heaven in Rev 5:6 likewise comes close to this idea, as does 1 John 2:1–2 in which Christ's advocacy for humans is associated with his atoning sacrifice.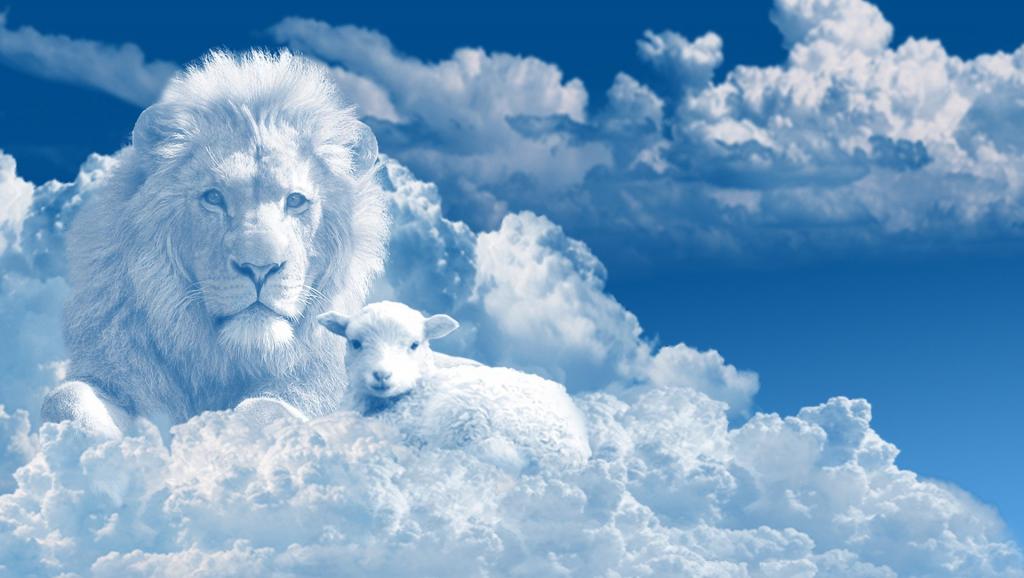 Other ancient Jewish influences on Paul and New Testament writers in this regard may originate from the role of martyrdom as intercession for God's people (2 Macc 7:37-38; 4 Macc 6:28-29). But more prominently, Christ's followers are influenced by the Suffering Servant's role in Isaiah 53, since they interpret the Servant's afflictions as prophetically fulfilled in Christ's death. The Isaianic text about this Servant combines aspects of his sacrifice, martyrdom, bearing the sins of many, and interceding for the transgressors (Isa 53:12[Hebrew text]; cf. 53:6). This intercession is accomplished by the Servant's suffering rather than prayers.[6]
Conclusion: A Perpetual Intercession
Christ's intercession for us, then, does not have to do with Christ praying for us. Rather, it refers to his earthly sacrifice on our behalf to cover our sins, along with his resurrection and ascension before the presence of God as a perpetual reminder that this act has been forever vindicated. We as believers continue to benefit from the ongoing effect of his atonement, and we now have access to God (compare Romans 5:2; Ephesians 2:18; 3:12).
---
Notes
[1] Pelagius' Commentary on St. Paul's Epistle to the Romans, trans. Theodore De Bruyn (Oxford: Clarendon, 2002), 113.
[2] H. A. W. Meyer, Critical and Exegetical Hand-Book to the Epistle to the Romans (New York: Funk & Wagnalls, 1884), 341.
[3] Thomas Robinson, A Suggestive Commentary on St. Paul's Epistle to the Romans, with Critical and Homilectical Notes (New York: D. Appleton and Company, 1873), 1:507–508.
[4] John Calvin, Commentary on the Epistle of Paul the Apostle to the Romans. Reprint (Bellingham, WA: Logos Bible Software edition, 2010), 325.
[5] Leon Morris, The Epistle to the Romans (Grand Rapids: Eerdmans, 1988), 338 (emphasis mine).
[6] See Samuel E. Balentine, "The Prophet as Intercessor: A Reassessment," Journal of Biblical Literature 103/2 (1984) 161-173 (here 164).
Image 1: Cross Sunset Silhouette via pixabay.com. Image 2: Jesus Christ God via pixabay.com