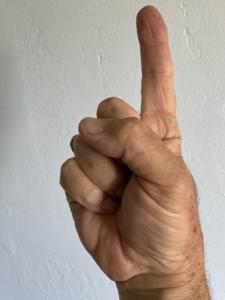 Mark Williams' Declaratives for 2022
As I get older, I believe it is okay to forget to shower—sometimes.
There is a pet parrot in my back yard tree and flying around the neighborhood. He was here last year. I wish him well.
No one really likes scotch. I DO scotch. Not so hard I wake up in an alley sleeping next to a guy whose street name is Slimy Pete. No one really likes scotch. If they say they like it, they're lying. It's made in Scotland and is part of the whole English culinary scene. When has the English Empire ever done well in that regard? You do scotch, you conqueror scotch, you sign treaties, make love, and go to war with scotch. In the end, you are welded together which most people in life would love to have. But you don't necessarily like each other—until the next time you meet.
Joe Cocker's 'You Can Leave Your Hat On' is one of the greatest songs to this day for traditional rock and roll songs. How would I, Mark Williams, know? I just would. Don't judge. If you don't believe the song's goodness, play it while you hang crown molding in your kitchen. Your tool belt will start doing that pelvic movement stuff and your tools, well, they'd be a swinging and clinking to the beat!
I think in this next season…
I think in this next season of life, I want to go to med school and become a doctor. Can you do that with an undergrad degree in Criminal Justice? Maybe in Uganda. I would want to be an ER doc working third shift. There is a lot of looseness and forgiveness during those wee hours of the day. I would wear blue overalls with an oval name tag 'Joe' on it and 'A-1 Auto Parts and Salvage' on the back. If asked by a patient why I was wearing that, I would tell them I just got off work from my day job and this is all their insurance could afford.
Finished all my mid-year or annual doctor visits. All good. My cardiologist said I have the heart of a Roman god, my Internist said I have the reports of a Roman god, my dentist said he wants to take pics of my teeth and hang them in the lobby, my proctologist said—well—never mind, what he said. My therapist said I'm not ready to share that one yet.
I want to find a busy counter at an airport restaurant, pull out my phone and speak just loud enough for the business men and women around me to hear "Roman 8, this is Mother. The package is placed and the timer is running, we have three minutes, get out now!" I would hang up my phone, look at my watch, and begin to quickly walk out.
I sometimes tear up watching movies or TV shows—even commercials. It's okay, I'm not turning in to a Sally, like my bar owner friend told me once because I wanted my Old Fashioned sweet. My God loves it when I get emotional. I, if called on by my country, would still go to war today with a dull axe, a smirk on my face and a swagger—and some war scotch in my flask of course. The swagger is from breaking my bottom at my grandkids birthday party at a bouncy house several years ago, not because I'm overconfident at my odds with a dull axe in a modern war.
If you have a friend who is….
If you have a friend who is grumpy or sad

, buy them a pair of new white socks. Make them put them on and wear them. They won't be grumpy anymore.
I'm going to work out more this year. I was doing pretty good until I broke my shoulder riding my bike into a canal and so I'm going back to it. Don't ask about the canal.
If I could be a Viking, I would turn it down. Too Cold.
I like music that reaches out and grabs you by the collared shirt, pulls in close so you can smell its stale cigar breath and shakes your heart then looking into your eyes and says with a smile "C'mon lad, lets step into som' splash!"
He would not dance alone….
I would choose to be a junior officer in my father's squadron just so he would invite me to the Del Coronado Hotel bar before we flew into the war that week in April, 1943 just to watch him dance on that bar. He would not dance alone that night, I assure you.
If I was on the Titanic, and the captain, I would slow the ship down and double the look outs before I crossed the Atlantic's midline.
'Pain is just weakness leaving your body' every military and law enforcement instructor says. But it is still pain and apparently, hasn't left.
I believe falling asleep sitting up on your couch with your dogs at 7pm is a privilege and not a right. If you didn't earn it at days end, you got to 'run it again' my dead football coach use to say.
Men should always try to hold the door open for a woman and hold her chair as she sits. I know she can do those things herself, but she has earned that from us. So just shut up about it and do it.
The great poet, Hewey Lewis, said 'it is hip to be square. I feel I have achieved this goal.
God waits for me
God waits for me to turn my face back to Him. He hasn't moved. He has always been right there. I think, He loves my declaratives. I think most of them He inspired. Like the overalls in the ER. Wouldn't that be just like him to add humor to a tense arena?