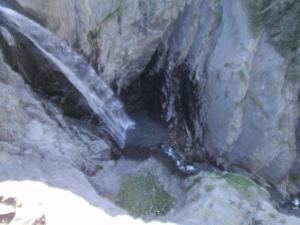 Sometimes….
Sometimes, in our seasons of living, we have difficulty seeing the season itself and get swallowed up in its trauma. If it was always a sunny beach, we would wish it would never end, but that isn't reality and even a nice day on the beach, or a wonderous camp site next to a waterfall, has the proverbial chigger.
So, what do we do, eat more kale? Take a Zumba class? Read a book on the issue? Pray? Drink our consciousness off the planet?
Maybe.
Seems like that's what we've been doing. Has it worked? I know for me, I can pedal a bike fast, a metaphor for my life. I can do and be and get as good as the next guy. I have found out, however, I sometimes am 'chasing after the wind' as that guy Solomon said.
Are we being consumed?
Maybe, for a time I maintain a speed and endurance and a tenacity for the accomplishment of life in that particular season. Then, one day, I wake and nothing has changed and now I have a headache from doing gin shooters with my cheerios. What am I suppose to do then?
I have discovered that sometimes, hard things, are good. Sometimes, miserably hard things, are some of the best of times as Dickens said. Sometimes, the storms are there to renew and re-energize a sleepy heart and to return it to the God of Love who put it in my chest. Sometimes, the worst we experience, gives us a view of the best we have. All the fluff and masks fall away because they eventually have to. You can't keep peddling the bike to keep up with the Jones' because they will, eventually, simply get a better bike.
My favorite line
"Be still and know…." the writer inked a couple of thousand years ago. What I know is probably wrong when I look back over my choices. But I am getting better at choices, finding time on this rock is giving me wisdom.  We are humans after all and we bank on things that, on our best day, are borderline bad, like spanx and prostate exams. They help, but come on!
So all of those things, like today, sometimes, we just need to be patient. Don't you hate it when people tell you just to be patient. NO! I don't WANT to be patient. I want what I want now! But I have found there are things which can entertain and pacify my wants. For example, we might find a lift in our soul from a child's nerf toy gun and we buy it for us-an adult. We might find it in a slice of chocolate cake, or an hour before dawn when the horizon starts to warm. We might find it in a laugh, or a refund check, or the eyes of a dog-any dog. Simple things for complex times.
Simple things for complex times
Life will be full of chiggers next to beautiful waterfalls and the best we have is a pair of spanx, a roll of duct tape, and the memory of the week's prior prostate check. We feel like we are being swallowed up. That's what we got. So, what will it hurt if, for just a moment, we take in a breath, close our eyes-
-and be still?
www.markjwilliams.com
www.patheos.com/insideourgooeyminds/about