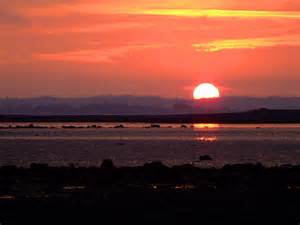 Declaration of Independence
I WONDER WHAT I WOULD HAVE DONE….
I wonder what I would have done, what I would have been like, 246 years ago this week.
246 years ago, was the week before the Declaration of Independence was signed and read on July 4th. I wonder what I would have been like, listening to the man reading it on the steps of the building he and a group of men were locked up in, blinds closed, doors locked for fear of getting shot for the treasonous act he was now reading out-loud.
It wasn't a great big document
It wasn't a great big document. Like the ultimate 'terse letter' one says they will write when they got nothing else against an overwhelmingly powerful opponent. It had a preamble, a list of complaints, a closing, and signatures from those representing their colonies. It even had a slight tilt a paper has when the scribe has no lines to follow to keep it even.
'Whaddya goin' to do about it?' the bully says, poking me in the chest with his abnormally huge finger.
'Well, as my voice breaks looking up at the towering hulk. 'I'm going to write your boss a terse letter.'
I wonder if I would even say that, or just look away, waiting to get bitch slapped—again.
What does this mean for me?
I know I would be thinking what does this mean for my family, me!? I think that's pretty normal, taking quick stock of where I was. I mean the guy with the crown owns everything, my house, the land, me.
What could I do? I guess if I was younger and I could run for miles in those crappy shoes they all wore, and I would always where shoes, that's my rule. But what if I was older like I am now? My knees are shot and my back is a wreck. Sure, I could run if I had to. You can do anything if you had too. But my shooting vision sucks and besides, you had to be so close you could see your opponents' teeth, or lack thereof. But I hope with my age, would come wisdom.
I would stand with other men, and we would whisper, because not everyone agreed with the declaration. A man would be talking to us who were there. He would be whispering, saying they need to get a message to New York, one of those 'secret kind'. One of those 'oh shit' kind.
A message had to go to a black man at the Ear Inn. A place I had actually eaten at. As he whispered, he looked at each of us, as if to ask 'who can I send?' I noticed the men as he looked at them, looked down at their shoes.
I hope I would remember a line in Isaiah. It is a simple line. I hope I would remember it, taking a deep breath and knowing this was an 'oh shit' moment, I would look at the man and say—
I would hope…..
I hope, this week, 246 years ago, hoping to be that guy, thinking I would be good at it. I would ask myself, sometime, if this is what God wants me to do. I would have to prepare for silence. God does not, at least in my present life, talk to be in thunderstorms or billboard signs. I would have to trust His plan for me and for others He puts in my life. I also would have to know, well-this is going to be hard-really hard.
Happy Week Before Independence Day
www.markjwilliams.com
www.patheos.com/blogs/insideourgooeyminds/about