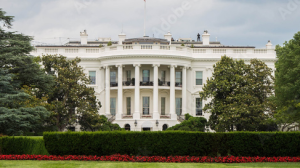 IF I WAS PRESIDENT
'If I was President' is a term we hear a lot these days. That would be a God thing, like parting the sea, pulling some random guy off the bench from Phoenix to govern the greatest nation on earth.  Frankly, I've heard it a lot throughout my years. Everyone has an opinion about what they would do if they were in charge of these here United States. It kind of depends what kind of mood I was in that would dictate what or how I would act. Yesterday, when I got home from running around, I cut the lawn and while doing so, worked out a bunch of stuff on the world level. Some of it I'll share here. An hour after that, a pitcher of beer was involved and the end of a week doing whatever I do was the start of the thought process if I was President.
This morning, after a good night sleep, walking the dogs, and two cups of coffee, things seem a little more peaceful. Sure, there are world events, domestic issues, foreign policies that need work, but not this morning.
If I was President, I would get up and walk my dogs in the backyard in my sweats, under which I still have on my jammies. It's a Washington winter cold. Secret Service would welcome me, standing right outside the door. "Good morning Mr. President," Paul would say, all bundled in his winter coat. Paul pulled the night shift since he has only been with the Service for two years. He got the short straw.
If I was President….
"Good morning Paul," I would say back. I would have a cup of coffee for him. It's cold. He's standing outside in Washington in the winter and guarding me. I made sure it's just the way he likes it, light cream. Juggling my dogs on leashes, the plastic grocery bag for the poo, and my coffee cup. I'm not sure why I have them on the leash. It's not like they're going anywhere, and I wouldn't have anyone else pick up my dogs' poo.
What, the 'President can't pick up his own poo?' What kind of Italian roast would I be if I didn't pick up my own dogs' poo? There would be a shovel, my shovel which I brought from home, my dad's shovel. The one he used when we had dogs when I was young, just around the corner of the back apartment door next to the tool shed, behind the hedge. The gardener's tools were there—so is my shovel. We would wander to the back lawn area, Paul already notifying the rest of the early morning crew that 'Single-Malt One' was on the move, heading to the back yard to throw the balls for Buckethead and Doc, two female rescued mutts assuming Bella my current mastiff and Bob my current chocolate lab don't make it to the presidency. Paul had to learn to like Bella, especially after Bella got a drink. She would come up to anyone with her tail wagging and sniff them—hard, leaving a big smear on their pants or dress or whatever.
If I was President….
The Service wants me to stay behind the bushes, standing out in the open allows for an easy shot from somewhere. I keep telling them I can't get a good throw from there and it forces me to stand in the tulip bed. But I try to comply. But they know I have to go out and get the poo the dogs planted. I told the National Park Service guy, Teddy I think his name was, to leave my shovel by the hedge so I could pick the stuff up and put it in the bag. He told me he would get it. "You are not picking up my dogs' crap unless I'm not home and then only if I'm gone for a few days. I'll get it when I come back."
The Service goes 'Code Yellow' when Single-Malt One goes out from cover to get the steamers in the yard in winter. Paul wants me to run in a serpentine pattern. "Mr. President, if you could weave back and forth instead of walking a straight line, that would help." He rolls his eyes and tries not to laugh when I tell him to 'cover me.' He notifies the boys on the roof, and they really are covering me. I drop the bag in the trash can on the way back in and put the shovel back.
There is a protester who is always out back there on closed off Penn Avenue between the perimeter gate and Lafayette Park, almost always living in his cardboard box with protest slogans written all over the outside. His been there for the last three presidents so I don't take him too personally. If I was President, I would yell over to him, "How you doing this morning Buck," I yell. "You sleep okay last night?"
If I was President
He waves back. He never says much, just waves, That's pretty good.
I don't stay long, much to the relief of the Service. After about three throws, the balls are so dog saliva slippery, it's miserable to try to throw them. I come back inside and pour another cup, shower, shave, make my bed then walk down to the Oval Office, my suit jacket over my arm. Somedays, like on a weekend, I don't change and am still in my sweats and I'm carrying the newspaper. I like reading at the desk, splaying it out, seeing what Garfield's doing today. That darned cat!
I would go to the outer office where my secretary sits. She isn't in yet. It's too early and I try to never have her in on Sunday's, but I would start the coffee, pulling the can and filter down from the cabinet over the coffee maker, the dented can. They never figured out why the coffee was always made when the early office workers got there. They kept thinking it was each other. That is so funny.
If I was President, soon, too soon, I would have to be ready for the day. The morning security briefing, the meeting with the Chief of Staff, yeah, the day would start. But I made my bed, so the day started with a victory, now it's just mine to lose. Actually, how could I? God pulled a random guy off the bench from Phoenix and made him such. Huh.