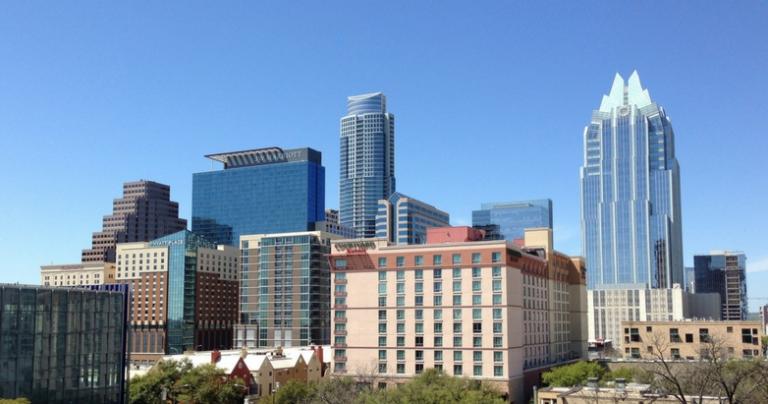 I have rarely felt more welcome anywhere than at the annual Interfaith Action of Central Texas (iACT) Friends in Faith Luncheon on February 27, 2018.
I'll admit that I had some reservations about going, as this was my first time attending a faith leader event as an ordained minister, but the group was so welcoming that my fears were quickly allayed.
I couldn't help but think about how differently the public would see people of faith if the news media covered events like this with the same intensity with which they cover religious discord.
The least I could do was write a column about my experience.
Muslim Diversity
The group consisted of over one hundred faith leaders from all the major religions. We gathered at Chez Zee American Bistro to eat lunch together and learn about Muslim diversity. I came away from the luncheon feeling inspired.
Now, if I am being completely honest, you had to be there to get the full effect. That's kind of the point of these kinds of in-person events. Nothing replaces direct experience. Nevertheless, allow me to paint a mini-picture what transpired.
After a brief introduction, a panel of five people, all of which professed to the Muslim faith, was convened on stage. We got to know about their backgrounds, which ranged from a first-generation immigrant to a born and bred Midwestern American, their families, and why they loved their faith.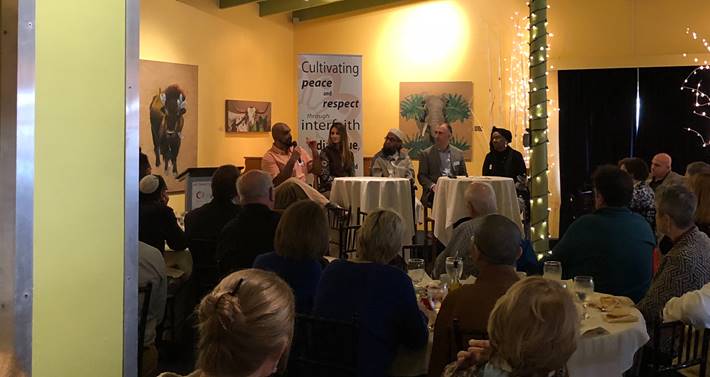 We heard from Dr. Guner Arslan, a Turkish born engineer who co-founded a Dialogue Institute Austin to break down the barriers that immigrant communities often build around themselves; Imam Mohamed-Umer Esmail, who is being given an honorary award later this year for his interfaith outreach and who professed that he would have been a social worker if he hadn't been called to serve his faith; Shadia Igram, who presented herself as both fully American and fully Muslim and co-founded a community organization called Muslim Space ATX to fuse the American and Muslim experience; Abbas Bandali, who spoke with eloquence and humor about his experiences concerning labels and judgment; and Dr. Constance Shabazz, who, as an African American physician that has worked in public and community health for over 37 years, appealed to our common sensibilities.
Still, You Had to Be There!
As I write this, I realize that sounding off their names and giving short introductions does very little to relay their presence. Listening to them speak and being in their company provided me with an understanding of Muslim diversity that I had not encountered before—and I studied to become an Interfaith Minister!
My point is that we need more encounters like this one between more people of more faiths. The simple act of eating together and talking about common themes serves as a way to connect that no amount of reading or writing can ever achieve.
What Can I Do?
Afterwards, I had a conversation with Dr. Guner Arslan because I resonated with his approach to problem-solving. He always asks, "What can I do?," which is also my response when I find myself asking the question, "Why isn't someone doing something?"*
*That's one reason why I created the Harmony Interfaith Initiative and am giving free programs about civic engagement—because it is something I can do!
Dr. Arslan and I talked about what more we can do (in addition to aiding the great work that iACT is doing) to bring more people of different stripes together, especially the ones who won't come to interfaith meetings on their own. We didn't come up with a definite answer, but we promised each other that we would work on it.
Shared Humanity
Let me reiterate something important. There were over a hundred people of all faiths in that room and it was perfectly peaceful. That should give anyone pause who blames religion for all the woes in the world.
I came away from the event determined to encourage people to engage in more in-person activities with people of other faiths. There is magic that happens when we meet face-to-face. We are reminded of our shared humanity.
Gudjon Bergmann
Interfaith Minister, Author, and Speaker
Founder of Harmony Interfaith Initiative
Follow me on Facebook and Twitter
Pictures: Pexels.com CC0 License / Kristen McMath, Courtesy of iACT