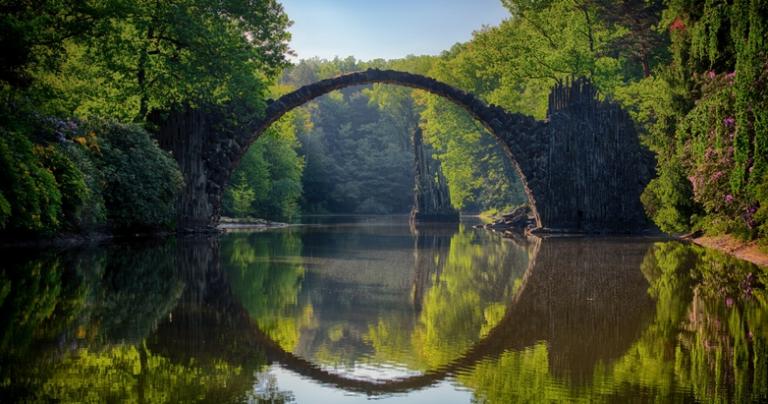 "I am sick of this constant state of acrimony, sick of seeing people I care for torn asunder by ideological rifts, sick of the phobias that have manifested between religions, sick of the constant verbal attacks from all sides, sick of the anger and outrage that has become the default setting for some, and saddened by the apparent demise of civility."
That's how I felt last year.
And I felt powerless. What could I do? I was one man with no economic power and little social capital? Could I do anything to change course? Would my voice even matter?
Then, I stumbled upon a quote from Nobel Peace Prize Laureate Betty Williams, who said:
"Turmoil is everywhere, and the whole world is waiting for solutions to come from the top down. That's not how it works—community change from the bottom up makes a real difference."
From the bottom up. That sentence caught my eye.
Real Strategies and Techniques
When I started looking for solutions, I quickly realized something important. Touchy feely wasn't going to cut it. Wishful thinking wasn't enough. Let's all be friends wasn't a real message. For solutions to work they had to be substantial, achievable, and strategic.
I found answers by studying two people who were involved in brokering peace in Northern Ireland. I found concrete guidelines from interfaith activists who have dedicated their adult lives to building bridges. I unearthed a fascinating ancient axiom that explains bigoted inclinations. And I mixed all of this together with my interfaith training, twenty years of teaching experience, and my knowledge of human psychology.
To begin with, I wrote an article in the Austin-American Statesman, that article turned into a talk, titled Working Together Towards Harmony, the talk turned into Harmony Interfaith Initiative, and now I am working with the Charter for Compassion and have created a four-week online course, all because I decided to do something.
Partnering with the Charter for Compassion
Partnering with the Charter for Compassion was the most significant step I have taken in this process. They have been on my radar ever since I saw Karen Armstrong deliver her TED talk. I was invigorated by her passion because I also believe in the universality and importance of the Golden Rule. I knew that the Charter had created an education institute to fund itself and I reached out to them. They received me with open arms.
Here is the best part. The minimum donation to participate in the new online program is only $15 and all of it goes directly to the Charter for Compassion because I have decided to donate my portion of the proceeds. That's a perfect two-for-one opportunity. You get access to the course—which includes weekly interactive sessions, downloadable audio, and a PDF copy of my 2017 book titled, Experifaith—and you support a great cause. The online version will go live on May 21, 2018.
From the reactions I have gotten to my talks and writings so far, I know you will find the course to be both interesting and inspiring. It will take you less than an hour every week to go through the material (although you can spend more time on it if you want to interact with me and your fellow students) and if you put it to good use, we will all benefit. Seriously. The whole of society will benefit if there are more active bridge builders working among us.
Please, Join Us!
Please join us. For only $15 you get access to a thought-provoking program and get to support a worldwide organization that promotes the essence of the Golden Rule. Plus, you'll likely meet interesting people from all over the world.
Click here to learn more about the program and to sign up.
Gudjon Bergmann
Interfaith Minister, Author, and Speaker
Founder of Harmony Interfaith Initiative
Follow me on Facebook
Picture: CC0 License
Karen Armstrong's TED talk