If you want to make your dreams come true, the first thing you have to do is wake up.  ~J.M. Power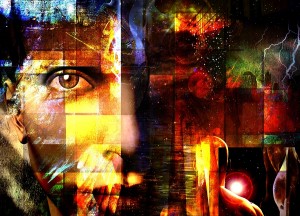 In Felix Wolf's book, 4The Art of Navigation, he talks about treating life as if it were alive…because it is. What if life was leading the dance, and your job was to follow as gracefully as possible? What if every song on the radio was picked especially for you from a divine play list? What if every leaf on every tree knew your name? What if every person in every situation, consciously or unconsciously, was conspiring on behalf of your greatest good? Consider that it's true, life is in fact working on behalf of the fulfillment of your wildest dreams (and by wildest dreams I don't necessarily mean a new Lamborghini. I mean your full blown enlightened awakening to your magnificence.)
<<<Click here to watch a video about this.>>>
If you knew this was true you wouldn't think of your life as a problem to be solved, but rather as a treasure hunt to explore. You would see yourself through the eyes of that which dreamed you. From this perspective you would walk with a sense of excited curiosity as you traveled from one enchanted moment to the next.
When you live lucidly, you interpret life symbolically and you pay attention to the synchronicities. Lucid living also encourages you to look at your physical surroundings, your dog, your purse, and your food as metaphors that represent a larger context.
Your dog, for example, from a dream perspective represents your animal instincts. Your purse represents your relationship with finances and your purse-onal power. And your food represents the thoughts and belief systems you are feeding yourself.
When you live lucidly, you remember you have some directorial input over the way your life unfolds. If you are displeased with the unfolding of an interaction consider you can:
Look at it as if it were a dream.
See the person in the interaction as an aspect of yourself.
Ask for the awareness of the gift or blessing (in disguise) from the interaction.
 Redirect the scene in your mind's eye to unfold the way you would prefer.
Embody the feeling tone of your newly envisioned dream.
Imagine how you would feel if you became lucid in this dream…and act accordingly.
What would you do if you became lucid in the dream you are having now?
***
Excerpted from It's All In Your Dreams (Conari Press). Once you buy your copy, click here to receive $4,000 worth of fr*ee dreamy gifts throughout the month of May.
***
Join the conversation! Post your dream on Dreams Cloud, then tweet it using #DreamChallenge.
***
Click here for a preview of the fr*ee dreamy gift du jour!