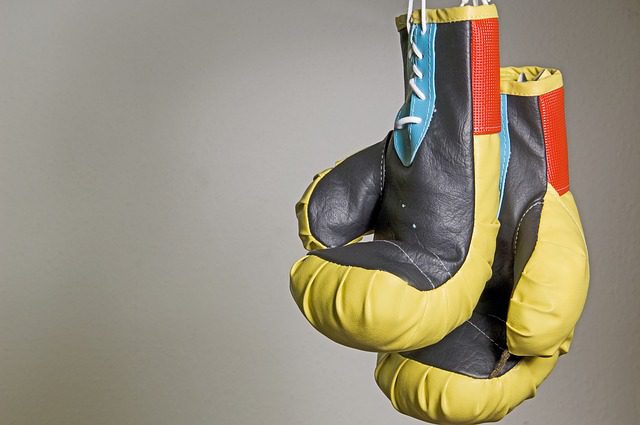 Know your Enemy.
"Be alert and of sober mind. Your enemy the devil prowls around like a roaring lion looking for someone to devour." – (1 Peter 5:8) 

Understand who is NOT your enemy.
"For our struggle is not against flesh and blood, but against the rulers, against the authorities, against the powers of this dark world and against the spiritual forces of evil in the heavenly realms." – (Eph. 6:12)

Know your weapons.
"The weapons we fight with are not the weapons of the world. On the contrary, they have divine power to demolish strongholds." – (2 Cor. 10:4)

Understand your mission.
"But I tell you, love your enemies and pray for those who persecute you, that you may be children of your Father in heaven." – (Matt. 5:44-45)
"But to you who are listening, I say: Love your enemies, do good to those who hate you, bless those who curse you, pray for those who mistreat you. If someone slaps you on one cheek, turn to them the other also. If someone takes your coat, do not withhold your shirt from them." – (Luke 6:27-29)

Wear your armor.
"Put on the full armor of God, so that you can take your stand against the devil's schemes." – (Eph. 6:11)

Understand the nature of your struggle.
"If we are distressed, it is for your comfort and salvation; if we are comforted, it is for your comfort, which produces in you patient endurance of the same sufferings we suffer." – (2 Cor. 1:6)
Be confident.
"No weapon formed against you shall prosper" -(Isaiah 54:17)

Understand your covert strategy.
"I am sending you out like sheep among wolves. Therefore be as shrewd as snakes and as innocent as doves." – (Matthew 10:16)
Claim the victory.
"…I will build my church, and the gates of Hades will not overcome it." – (Matthew 16:18)
Summary: 
No human being is your enemy. 

Your warfare involves prayer, love, and becoming a blessing to those who hate you. 

Lives may be lost in this battle, and your own life is most certainly one of them.

If blood must be shed it must be your own.

You must look out for the well-being of your fellow-soldiers, and your enemy.

You are a sheep, not a wolf. Trust in your Shepherd for protection.
LISTEN: "How To Fight Like A Christian" Podcast by Keith Giles