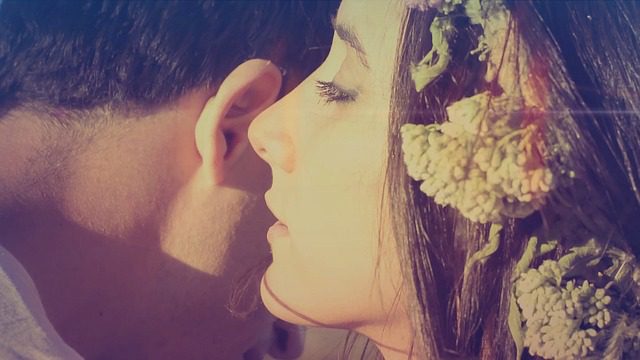 In Colossians, Paul tells us about a great secret that God had from the beginning. It was a marvelous secret. But God just couldn't keep his mouth shut about it.
What is God's great secret?
It's Jesus.
As Paul puts it, God has "hidden all the treasures of wisdom and knowledge" in Christ. [See Col. 2:3]
But God doesn't want to keep this secret. On the contrary, now that it's out, He wants everyone "to reach all the riches of full assurance of understanding and the knowledge of God's mystery, which is Christ…" [Col. 2:2]
How does that happen? Paul says we continually enter into this ongoing revelation of God's great mystery [who is Christ] by "walking in Him..[and] being rooted and built up in Him…[and] being established in the faith…abounding in thanksgiving." [Col. 2:6-7]
Jesus puts it this way: "Abide in me and I will abide in you."
As we are continually captivated by God's unfolding secret, something marvelous happens:
"For in him [Christ] the whole fullness of deity dwells bodily, and you have been filled in him, who is the head of all rule and authority." [v. 9-10]
Take that in for just a moment: In Christ, the fullness of GOD dwells, and you have now been filled in Christ [who is filled with the fullness of God].
This is why Paul earlier expounds on the idea that
"…God chose to make known how great among the Gentiles are the riches of the glory of this mystery, which is Christ in you, the hope of glory." [Col. 1:27]
Christ is now alive in you.
You, therefore, are now the new Incarnation of Christ.
Yes, you.
So, you and I [who are in Christ] should be able to say with all humility: "If you have seen me, you have seen the Father."
Not in a prideful way at all. But in a very sincere, humble and awestruck manner: God is now making His appeal to everyone through me! [2 Cor. 5:20]
You and I now have the supreme honor and privilege of demonstrating the goodness and kindness of God which leads to repentance.
As it says in 1 John 4:17:
"This is how love is made complete among us so that we will have confidence on the day of judgment: That in this world we are like Jesus."
Wow.
If that's not strong enough for you, try this one:
"This is how we know we are in him: Whoever claims to live in him must live as Jesus did." [1 John 2:5-6]
See, God' s great secret is connected to His grand design for His creation. He intends to remake the World from the inside out – one person at a time.
All that's necessary is for those who are being transformed by the Love of Christ to walk in the fullness of Christ who is alive in them right now. This is what the whole Universe is expectant for. Not the return of Christ, but the revealing of Christ in His children, here and now:
"For all creation waits in eager expectation for the children of God to be revealed. For the creation was subjected to frustration, not by its own choice, but by the will of the one who subjected it, in hope  that the creation itself will be liberated from its bondage to decay and brought into the freedom and glory of the children of God." [Romans 8:19-21]
All Creation is eagerly awaiting the Body of Christ to rise up and bring forth the Kingdom of God which lies within each of us. Like tiny seeds of mustard pressed into the dry ground, or a light sprinkling of yeast that spreads within the lump of dough, we are the promise of a Kingdom to come that all Creation yearns for.
If you've heard the secret of God, the next step is to live out of His life that is now flourishing within you. Love as He loves. Give as He gives. Serve as He serves.
You and I are the Incarnations of Christ today.
Let the transformation begin.
-kg
**
Keith Giles is the author of several books, including the Amazon best-seller "Jesus Untangled: Crucifying Our Politics To Pledge Allegiance To The Lamb." He is also co-host of the Heretic Happy Hour Podcast. He and his wife and two sons are part of a house church in Orange, CA where 100% of the offerings are given to help the poor in their community.