If I were to ask you, "What is it that all Creation is awaiting eagerly?" You would most likely say, "The return of Jesus!"
And you would be wrong.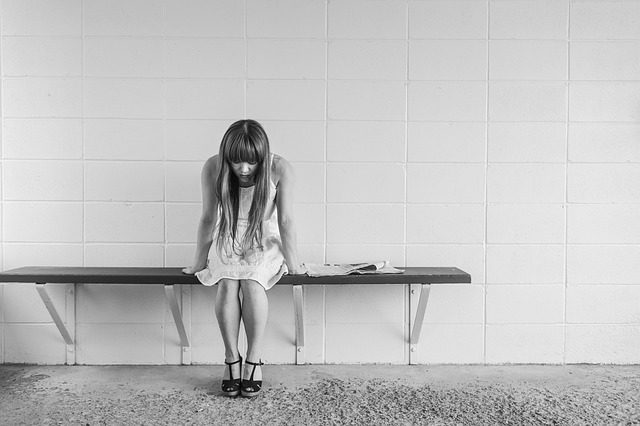 No, instead, what Paul says is that all Creation is waiting eagerly for those who are in Christ to awaken and rise up.
"For the creation waits in eager expectation for the children of God to be revealed. For the creation was subjected to frustration, not by its own choice, but by the will of the one who subjected it, in hope  that the creation itself will be liberated from its bondage to decay and brought into the freedom and glory of the children of God." [Romans 8:19-21]
All Creation is eagerly awaiting the Body of Christ to rise up and bring forth the Kingdom of God which lies within each of us. Like tiny seeds of mustard pressed into the dry ground or a light sprinkling of yeast that spreads within the lump of dough, we are the promise of a Kingdom to come that all Creation yearns for.
Or, to put it another way:
"In the beginning was the Word, and the Word was with God, and the Word was God, and the Word became flesh and dwelt among us…and now the Word of God is still dwelling in our flesh right now, all over the world."
This has always been part of the Father's Master Plan – to transform us so that we can transform the kingdoms of this world into the Kingdom of God. [See Revelation 11:15]
Forget about "winning America back for God", our mission is to usher in the Eternal Kingdom of God – where His perfect will is always accomplished in the lives of His people – and to transform others around us into people who are also carrying around the promise of the Kingdom within.
It's not about turning America into a nation where Christians feel more comfortable and "at home". It's about changing people into transformational agents of the Kingdom who are radiating love, joy, peace, patience, kindness, goodness, mercy and perseverance. Truth be told, if we start doing that our communities will start to be anything but "comfortable", but never boring.
Just before this passage in Romans, Paul says something wonderful about our identity in Christ as "Children of God":
"For those who are led by the Spirit of God are the children of God. The Spirit you received does not make you slaves, so that you live in fear again; rather, the Spirit you received brought about your adoption to son-ship. And by him we cry, "Abba, Father."  The Spirit himself testifies with our spirit that we are God's children. Now if we are children, then we are heirs—heirs of God and co-heirs with Christ, if indeed we share in his sufferings in order that we may also share in his glory." [Roman 8: 14-17]
As the Children of God, we are:
"Led by the Spirit"

"Without fear"

"Heirs of God"

"Co-heirs with Christ"

"Sharing in the sufferings and the glory of Jesus"




In fact, it is this process of suffering that is key to what Paul is saying in this passage. This is why he says:
"I consider that our present sufferings are not worth comparing with the glory that will be revealed in us." [v. 18]
Please notice: Paul does not say that our sufferings don't compare to Heaven, or to a place we will go when Jesus comes back.
Nope. Look again.
Paul says, "Our present sufferings are not worth comparing with the GLORY THAT WILL BE REVEALED IN US."[Emphasis mine]
What is this glory that will be revealed in us? It's the very same glory that Paul says "all creation waits in eager expectation for" when "the children of God are revealed"!
He encourages us to endure suffering in this life, because through that suffering for the Kingdom and the Gospel of Jesus, we are being transformed into His image and we are fulfilling our call as seeds and as yeast to usher in the glorious Kingdom of God in the here and now.
All creation is groaning for you and me to wake up, step out, and begin to live as citizens of the Kingdom of God at this very moment in time.
What are you waiting for?
If you keep waiting perhaps even the rocks will cry out, "Hurry! Child of God! Liberate us from this bondage and decay! Bring forth the glorious freedom of the Lord Jesus, our King!"
Let's not delay any longer.
Rise up, oh sleeper. Wake up and step into the fullness of your calling as Children of God.
"Let the Kingdom come!"
Amen.
**
Keith Giles is the author of "Jesus Untangled: Crucifying Our Politics To Pledge Allegiance To The Lamb" and the co-host of the Heretic Happy Hour Podcast. He and his wife live in Orange, CA with their two sons and are part of a house church that gives away 100% of their offerings to help the poor in their community.