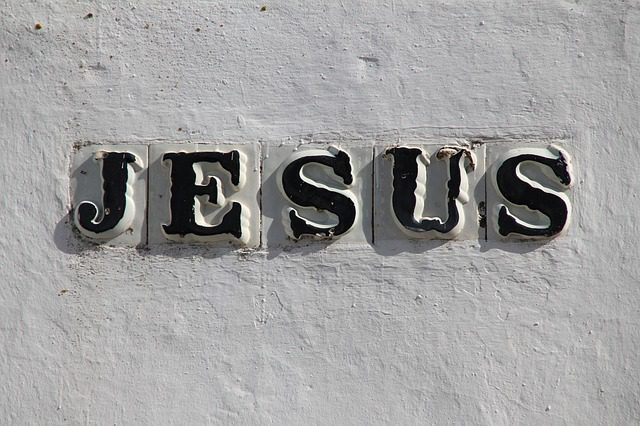 "If Jesus were alive today…"
This is how the question begins. It doesn't matter what comes next. The point is that Christians keep asking like "If Jesus was here today…." which betrays the deeper problem: They don't realize that Jesus is here today.
Jesus is alive in every single person who loves Him:
"If anyone loves me my Father and I will come to them and make our home in them." – Jesus [John 14:23]
"If you abide in me then I will abide in you." – Jesus [John 15:4]
Not only is Jesus alive in us right now, but he also promised never to leave us:
"I will never leave you, nor forsake you." Jesus [Hebrews 13:5]
How can Jesus come back if he never left and if he is already living within us right now?
On Sunday, our house church family gathered together as we always do. Our practice is to wait in silence as we experience the presence of Christ in our midst; the one who told us that whenever two or more are gathered in His name, He would be present among us; and as we sat in silence I realized that we were in a room full of Jesus.
Christ is alive in each of us. He abides in us. We abide in Him. He is "the one in whom we all live and move and have our being." [Acts 17:28] We are His Body and "the fullness of Him who fills everything in every way." [Eph. 1:23]
We are the incarnation of Christ in the world today. As Jesus was sent into the world, He has now sent us. [John 20:21]
We are His hands, His feet, His voice, His heart, His arms, His legs, His face and His smile to everyone we meet.
This changes everything.
It means that you and I are what we are waiting for.
See, since Jesus is here now – alive within each of us – that means that all Creation is eagerly awaiting and inwardly groaning for us to realize this truth and start living out our new identity in Christ:
"For the creation waits in eager expectation for the children of God to be revealed." (Romans 8:19)
Please note: Paul does not say that the creation is waiting for Jesus to return and make everything better.
Read it again: He says that all creation is waiting for us – the children of God – to be revealed for who we are (or better yet, to reveal who is alive within us.)
If Heaven is where God is, and if God [in Christ] is living within us, then this means Heaven is within you.
"For, behold, the Kingdom of God is within you." – Jesus [Luke 17:21]
This means that we are the people we have been waiting for.
Jesus is here now. He is alive within us. He will never leave.
Now, let's let Him be revealed within us so that all creation can finally receive the joy, peace, patience, kindness, mercy, grace, and most of all the love that we all so desperately need.
We are a room full of Jesus.
Step outside and shine.
**
Please join me at one of these upcoming events:
Organic Church Conference with Neil Cole, Ross Rohde, Dan Notti and Keith Giles: Saturday, May 12 in Long Beach, CA. Register here>
The Nonviolent Love of Christ: How Loving Our Enemies Saves The World, with Joshua Lawson and Keith Giles: Saturday, June 16 in Portsmouth Ohio.
**
Keith Giles is the author of several books, including "Jesus Untangled: Crucifying Our Politics To Pledge Allegiance To The Lamb". He is also the co-host of the Heretic Happy Hour Podcast on iTunes and Podbean. He and his wife live in Orange, CA with their two sons.