T. Austin Sparks says something in the very beginning of his book "The School of Christ" which provided a very clear image for me of what I think is "off" about so much of Christianity today.
He points out that the prophetic image of a new temple as described to Ezekiel is already fulfilled in Christ, and therefore in His Body [which is the church].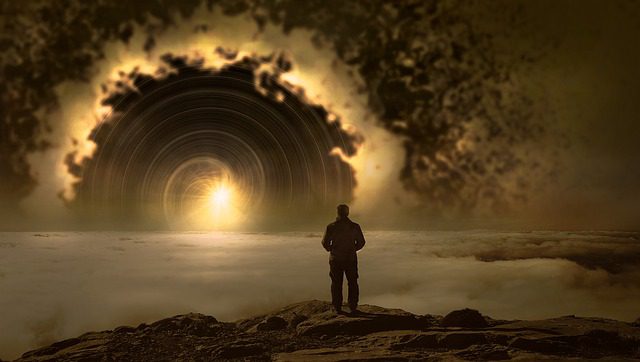 In other words, there is nothing – absolutely nothing – that would be any different in any way in this present reality if someone were to actually start stacking large stone blocks on top of each other to construct a physical temple in Jerusalem this afternoon, then what we already experience right now because of Christ.
If only we could grasp this truth.
The image of this temple in Jerusalem as described by Ezekiel, and even later by John in his Revelation, is a metaphor for the reality that was to come – and has now already come – through Jesus our Messiah.
The dwelling place of God is now among men, as we read in Revelation 21:3.
The rivers of living water that flow from the center of the new city, or the new temple, are the same living waters that Jesus said would flow out of us – His people – He Body – His Temple – in the Gospel of John:
"If anyone thirsts, let him come to me and drink. Whoever believes in me, as the Scripture has said, 'Out of his heart will flow rivers of living water.'" (John 7:37-38)
"Whoever drinks the water I give them will never thirst. Indeed, the water I give them will become in them a spring of water welling up to eternal life." (John 4:14)
So, we all claim to know this. We all say we understand that these realities are true already, right now. And yet we also, at the same time, continue to wait for God to "fulfill" these prophecies literally. As if to fulfill them "literally" would accomplish something new, or different from what we are capable of experiencing today.
I suspect this is really the problem: We are not experiencing these realities for ourselves and so we act as if the current spiritual fulfillment is the consolation prize, but when God "really does it" [in the natural] then it will really "come true."
But that's not the way it works, I'm afraid.
The reality is Christ. The literal things – the temple, the priesthood, the daily sacrifice – those things were the shadow of what was to come, and now that the reality is here [Christ], those shadows have vanished and are already fading away.
[See Colossians 2:17; Hebrews 10:1]
There will never be any greater reality than Christ. For us, the fulfillment of a new creation has already come to pass. The old things have passed away, behold, the new has come! [See 2 Cor. 5:17]
The New Covenant proclaimed by Jesus in the upper room has now been inaugurated and fulfilled nearly 2,000 years ago. We need to wake up and realize that it's true. We are now living in the New Heavens and the New Earth that God promised us so long ago.
The Divine has come to touch the earth. The seed was planted. The fruit has begun to ripen. Nothing will ever be the same again.
We are the New Jerusalem. We are the End Times Temple. We are the Body of Jesus in the world today. We are the stewards of His living water that now flows from within, and we are calling out, along with the Holy Spirit, to those outside the gates who are thirsty: "Come and drink freely from the waters of life!"
Let Christ arise and awaken from within. He is alive! He is reigning from His throne! His Kingdom has come!
Halleluiah! Long live the King!
**
Join me at one of these upcoming events:
Organic Church Conference with Neil Cole, Ross Rohde, Dan Notti and Keith Giles on Saturday, May 12 in Long Beach, CA. Register here>
The Nonviolent Love of Christ: How Loving Our Enemies Saves The World, with Joshua Lawson and Keith Giles on Saturday, June 16 in Portsmouth Ohio. Register here>
***
Keith Giles is the author of several books, including "Jesus Untangled: Crucifying Our Politics To Pledge Allegiance To The Lamb". He is also the co-host of the Heretic Happy Hour Podcast on iTunes and Podbean. He and his wife live in Orange, CA with their two sons.
Unlock exclusive content including blog articles, short stories, music, podcasts, videos and more on my Patreon page.