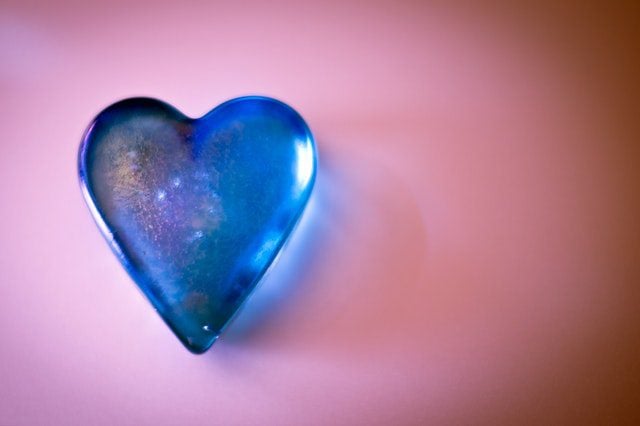 Personally, I don't really like focusing too much on sin. Not because I deny that people struggle with sin, but because I think our focus should be on Jesus – the solution for our sin – rather than on the problem.
However, someone asked me recently about sin and started suggesting that some sins are worse than others. Ultimately, the conversation turned to the question: "What is the greatest sin of all?"
For some, the greatest sin is homosexuality or being transgender. For other Christians, it's abortion or voting Democrat. For still others, the greatest sin is to believe the wrong things about God. [Because, for them, Christianity is about being "right" and therefore if the Gospel is about information, then the greatest sin is to have the wrong information about God].
But I reject all of those notions about sin. I don't believe that any of these sins [and most of them aren't even really "sins" at all], qualify as the greatest sin.
Why? Simply because sin, by definition, means "to miss the mark". For the longest time, this was defined by breaking the Law – literally the "Ten Commandments" given by Moses to the Israelites – as a sign of the Old Covenant.
However, those laws are obsolete today because that Covenant is obsolete. [See Hebrews 8:13 and my previous blog post on this subject.] God has given us a New Covenant, and Jesus has given us a New Command [just one].
"A new command I give you: Love one another. As I have loved you, you must also love one another." – Jesus, [John 13:34]
So, if the command Jesus gave us was to love one another extravagantly [as He loved us], then the greatest sin is to live without love.
Even if you don't accept my thesis that the Old Covenant Law is obsolete, my conclusion is still true. Because Jesus also said that the entire law could be summed up in the "Great Commandment" which is "To love the Lord your God with all your heart, soul, mind and strength…", and Jesus adds, "and the second greatest command is like the first one; 'Love your neighbor as yourself.'" [See Matt. 22:36-39]
He even adds:
"All the Law and the Prophets hang on these two commandments."
[v. 40]
So, if the Greatest Commandment is to love God and love others, then the greatest sin is failure to love as Jesus commands us.
Love is our only law.
Now, let's go out and live it.
**
Keith Giles is the author of several books, including the forthcoming "Jesus Unbound: How the Bible Keeps Us From Hearing the Word of God", available July 4th, 2018.
He is also the author of the Amazon best-seller, "Jesus Untangled: Crucifying Our Politics To Pledge Allegiance To The Lamb". He is the co-host of the Heretic Happy Hour Podcast on iTunes and Podbean. He and his wife live in Orange, CA with their two sons.
Please, join me at one of these upcoming events:
*Organic Church Conference with Neil Cole, Ross Rohde, Dan Notti and Keith Giles on Saturday, May 12 in Long Beach, CA. Register here>
*Jesus, the Bible and the Holy Spirit Conference with Jon Zens, Tom Atkinson, and Keith Giles, on May 18-20 in Seattle, WA. Register here>

*The Nonviolent Love of Christ: How Loving Our Enemies Saves The World, with Joshua Lawson and Keith Giles on Saturday, June 16 in Portsmouth Ohio. Register here>
*Crucifying Our Politics with Keith Giles on June 24 in Cleveland, OH. Register here>
BONUS: Unlock exclusive content including blog articles, short stories, music, podcasts, videos and more on my Patreon page.