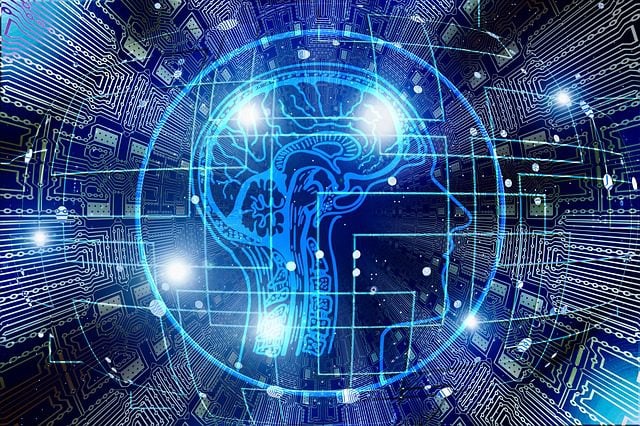 Over the last few months, I've run across 3 scripture verses that are seriously melting my brain. (In a very good way.)
The first one is this:
"15 The Son is the image of the invisible God, the firstborn over all creation. 16 For in him all things were created: things in heaven and on earth, visible and invisible, whether thrones or powers or rulers or authorities; all things have been created through him and for him. 17 He is before all things, and in him all things hold together. 18 And he is the head of the body, the church; he is the beginning and the firstborn from among the dead, so that in everything he might have the supremacy.19 For God was pleased to have all his fullness dwell in him, 20 and through him to reconcile to himself all things, whether things on earth or things in heaven, by making peace through his blood, shed on the cross." – Col. 1:15-20
First, we notice that Jesus is "the image of the invisible God"; something I've done a lot of writing and thinking about lately. But, the second part is almost unbearably amazing: "God was pleased to have all his fullness dwell in him."
Now, you need to hang on to that concept long enough to read the second verse:
"9 For in Christ all the fullness of the Deity lives in bodily form, 10 and in Christ you have been brought to fullness. He is the head over every power and authority. " – Col. 2:9-10
There it is again: Christ embodies all fullness of God, but it's the next part that knocks me backward: "…and in Christ, you have been brought to fullness."
Are you ready for the next part? Here it is:
" 22And God placed all things under his [Christ's] feet and appointed him to be head over everything for the church,23 which is his body, the fullness of him who fills everything in every way." – Eph. 1:22-23
This one might be a bit harder to notice because of the way Paul composes his thoughts, but essentially this verse says:
God placed everything under Christ's feet.
Christ is the head over everything for the Church.
The Church is His Body.
The Church is the fullness of Christ.
Christ fills everything in every way.
So…if we put all 3 of these verses together we get something like this:
Christ embodies the fullness of God.
We, in Christ, are brought to that same fullness.
Christ, who fills everything in every way, fills us with His fullness.
What does this mean? I think it means more things than I have the capacity to express in words.
Christ is not merely the "image of God." Christ is filled with the entire fullness of God.
Not only this: But the entire fullness of God is contained "in bodily form."
Does that make any sense? The Infinite is contained within a finite human body?
Well, that is what it says. Then we learn that we are now Christ's body and that we are now "brought to fullness" and  we are "the fullness of Him who fills everything in every way."
What?!
First, the fullness of God was contained in Christ's body. Now, we are Christ's body. That means that all the fullness of God STILL lives in bodily form today. Where? In us!
Not a little bit. Not a residue of the Divine. We are talking the FULLNESS of God, alive in us; in bodily form!
Am I the only one who gets geeked out by this? Hello? Anyone?
God. Alive. In me. Right now. The same way God was alive in Christ. The total, one hundred percent, absolute freakin' FULLNESS OF THE LIVING GOD [excuse me]….alive in me, and you!
I could meditate on this for the rest of my life. I think I just might.
If this amazes you, please let me know in the comments below.
**
Keith Giles new book "Jesus Unbound: Liberating the Word of God from the Bible", is available now on Amazon and features a Foreword by author Brian Zahnd.
He is also the author of the Amazon best-seller, "Jesus Untangled: Crucifying Our Politics To Pledge Allegiance To The Lamb".
Keith also co-hosts the Heretic Happy Hour Podcast on iTunes and Podbean. He and his wife live in Orange, CA with their two sons.
BONUS: Unlock exclusive content including blog articles, short stories, music, podcasts, videos and more on my Patreon page.