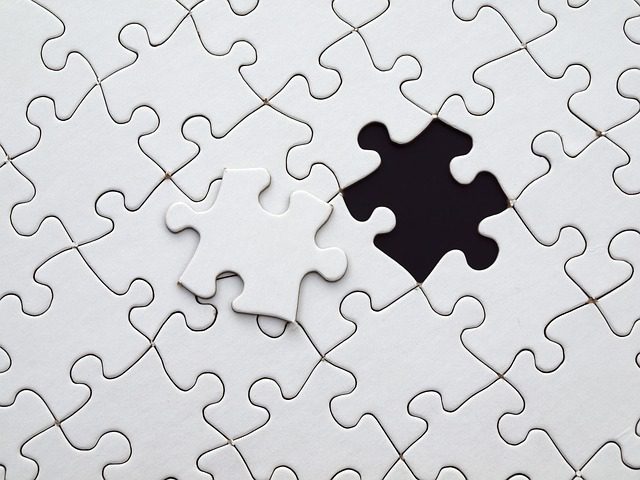 "His divine power has given us everything we need for life and godliness through our knowledge of him who called us….He has given us His very great and precious promises so that through them you may participate in the Divine nature." (2 Peter 1:3-4)
What's holding you back from living like Jesus today? Is it your sin nature? Is it your addictions, or your temptations, or your brokenness?
Is this why you don't believe that it's possible to actually put the words of Jesus into practice? Is this why you hardly ever attempt to love your enemy, or to forgive those who have hurt you, or to turn the other cheek whenever you're insulted?
Do you read things like "Be holy even as your heavenly Father is holy" and just say, "Yeah, right!"?
Do you doubt completely the idea that anyone could ever actually walk like Jesus did?
If so, you are not alone. Most Christians I've met are in the exact same place. They fully and aggressively deny that anyone could ever do the things that Jesus did, or love like Him, or live a life in the here and now that is marked by holiness and humility and sincere compassion for others.
It just can't be done!
He was Jesus and I'm an imperfect sinner!
I'm broken!
I'm a worm!
Let's sing those songs we all love about how God's Amazing Grace has "saved a wretch like me" or how we are all "…prone to wander" (Lord I feel it!)
A Christianity like this loudly proclaims that the death of Christ on the cross was only capable of providing me with a ticket to heaven, but it was not nearly powerful enough to transform my life into one that resembles His own.
The real trouble with this sort of Christianity is that it can't be found anywhere in the New Testament.
Nope. I've checked. It's not in there.
What we do read about is how God's Amazing Grace has not only saved us, it's gone on to do something most of us doubt could ever be true: Saved us – AND – empowered us to live a holy life like Jesus did!
"For the grace of God has appeared, bringing salvation to all men…" (Titus 2:11)
Yep, there's the salvation part, but look at what he says next:
"…instructing us to deny ungodliness and worldly desires and to live sensibly, righteously and godly in the present age…" (Titus 2:12)
See that? Grace not only brings salvation to all men, it then goes on to "instruct us to deny ungodliness and worldly desires, and to live sensibly, righteously and godly – IN THE PRESENT AGE."
But wait, that's not all!
"This is how we know we are in him: Whoever claims to be in him must walk as Jesus did." (1 John 2:5)
Yowza!
Are you in Christ? If we claim to be in Christ we must do one thing: "live as Jesus did"!
How can we do that? Isn't that impossible?
Alone, yes, it is impossible. We can't even come close to obeying the words of Jesus apart from His indwelling presence in our daily lives.
That's why Jesus said: "Apart from me you can do nothing." (John 15:5)
But what if we abide in Him? What if He abides in us? Then, and only then, can we "bear much fruit." (John 15:5)
This is why Jesus can promise us that his yoke is easy and his burden is light even as he calls us to do things that seem impossible, like love our enemies and forgive those who hurt us, and turn the other cheek.
How can Jesus say that? Because we're not expected to do it alone.
Remember, "I can do all things through Christ who strengthens me." (Phil. 4:13)
When Jesus says, "Take my yoke upon you…" (Matt 11:29) he's saying that He will be right beside us – all the way – and that we won't have to do everything in our own strength, but in His!
Jesus expects you to put His words into practice.
He empowers you to do exactly that.
He filled you with His Holy Spirit to enable you to do the things that He did.
All we have to do is to trust in Him and daily allow Christ to live and breathe in us by His Spirit.
So let me encourage you today: If you are in Christ, you have everything you need to live a godly, Christ-like life right now!
"I have been crucified with Christ and I no longer live, but Christ lives in me. The life I now live in the body, I live by faith in the Son of God, who loved me and gave himself for me." (Galatians 2:20)
**
Keith Giles new book "Jesus Unbound: Liberating the Word of God from the Bible", is available now on Amazon and features a Foreword by author Brian Zahnd.
JOIN ME IN BIRMINGHAM, ALABAMA: Sept. 15 at "Proactive Love: How Loving Our Enemies Changes Everything". Register HERE>
I also co-host the Heretic Happy Hour Podcast on iTunes and Podbean and I live in Orange, CA with my wife of 28 years and our two sons.
BONUS: Unlock exclusive content including blog articles, short stories, music, podcasts, videos and more on my Patreon page.