Part 2 in the Unbelievable Truth Series. Read Part 1 HERE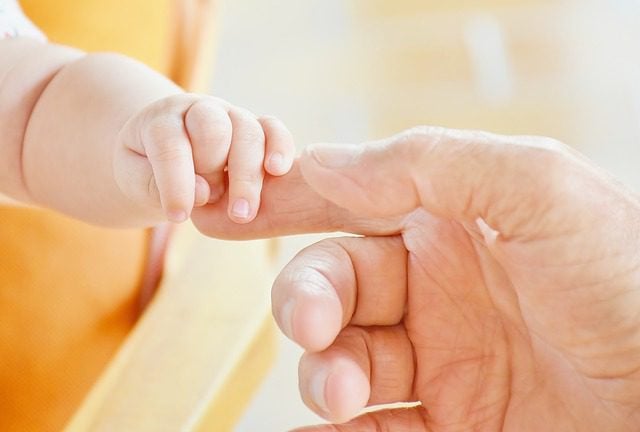 When we think of Jesus we usually imagine him as the God-man who was perfect in every way. We don't tend to think of him the way the disciples thought of him – as a man who walked with them, talked with them, ate with them, slept alongside them and occasionally kept them awake with his snoring.
While it's true that Jesus was by nature divine, we also are told that Jesus was "made flesh" and that he humbled himself to become one of us. What's more, Jesus affirmed to us when he was here in the flesh that he was just as powerless as you and I are now.
Jesus also affirms that he does nothing under his own power, nor does he teach anything apart from what the Father tells him to.
See for yourself:
"Then Jesus answered them and said, "Truly, truly, I say to you; the Son can do nothing of himself, but only does what he sees the Father do. For whatever things he [the Father] does, these are also likewise done by the Son." (John 5:19)
"Of my own self, I can do nothing. I judge only as I hear; and my judgment is just, because I do not seek my own will, but the will of the Father who has sent me." (John 5:30)
Jesus also affirms that the great words of wisdom and truth that he spoke were not his own words, but that he was hearing them from His Father:
"These words you hear are not my own; they belong to the Father who sent me." (John 14:24)
"For I do not speak of myself, but from the Father who sent me and commanded me what I should say and what I should speak. And I know that to obey his command is life everlasting. Therefore, whatever I speak is just as the Father tells me to speak." (John 12:49-50)
"But so that the world may know that I love the Father, I only do exactly as the Father has instructed me to do." (John 14:31)
The point seems to be that Jesus lived a life of humility and surrender. It's clear that Jesus didn't live out a perfect life on Earth out of any power of his own. Actually, according to the New Testament, Jesus let go of all of his power when he came in the flesh.
What this means is that we cannot say, "I'm not like Jesus so don't expect me to live the way he lived." On the contrary, it was because Jesus emptied himself of his glory and power and took on flesh to become nothing that he was capable of doing what he did:
"In your relationships with one another, have the same mindset as Christ Jesus: Who, being in very nature God, did not consider equality with God something to be used to his own advantage; rather, he made himself nothing by taking the very nature of a servant, being made in human likeness. And being found in appearance as a man, he humbled himself by becoming obedient to death — even death on a cross!" (Philippians 2:5-8)
Plus, the New Testament writers also told us that those who claim to be Christians must behave like Jesus:
"Whoever claims to live in him must walk as Jesus did." (1 John 2:6)
This is precisely why most Christians do not believe that Jesus was fully human during his life on this Earth. If Jesus could do those things as a mere human who was fully surrendered to the Spirit of God, then the implication is that we should all be capable of living such an others-focused life. But, of course, that's exactly what the New Testament does teach us.
It's why Jesus tells his disciples:
"Very truly I tell you, whoever believes in me will do the works I have been doing, and they will do even greater things than these, because I am going to the Father." (John 14:12)
The whole point is that we can do what Jesus did because he was like us; fully human.
If Christians today actually believed the truth about the humanity of Jesus, then they might actually take his call to follow him seriously. We might actually start realizing that it is actually possible for us to love our enemies, and pray for those who hate us, and turn the other cheek, and serve the poor, and everything else that Jesus commanded us to do.
Sadly, it's so much easier to elevate Jesus into a state of unapproachable holiness so that our ability to reach such heights of perfection is forever out of reach.
But, just imagine if we really did believe this amazing truth? Wouldn't our churches be filled with people who were more humble and totally dependent upon God daily for the grace necessary to live a life of service? Wouldn't the poor and the prostitutes and the orphans rejoice that the world was filled with people who took the pattern set by Jesus and truly lived out his example of radical, sacrificial love?
I can't help but believe that this is exactly the sort of thing that Jesus intended us to do. It's certainly what his disciples did after his ascension. It's certainly what the early church did for hundreds of years. Why not now? Why not you and I?
COMING NEXT: Part 3 – "God Can Be Trusted"
READ PART 1: "God Really Does Love You"
**
Keith Giles's new book "Jesus Unbound: Liberating the Word of God from the Bible", is available now on Amazon and features a Foreword by author Brian Zahnd.
JOIN ME IN BIRMINGHAM, ALABAMA: Sept. 15 at "Proactive Love: How Loving Our Enemies Changes Everything". Register HERE>
I also co-host the Heretic Happy Hour Podcast on iTunes and Podbean and I live in Orange, CA with my wife of 28 years and our two sons.
BONUS: Unlock exclusive content including blog articles, short stories, music, podcasts, videos and more on my Patreon page.