Part 5 in the Unbelievable Truth series.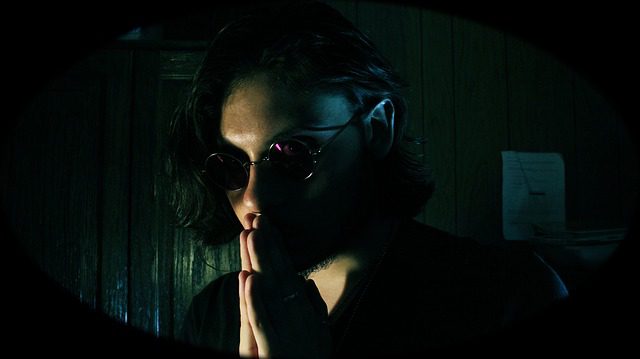 "One who has been touched by grace will no longer look on those who stray as "those evil people" or "those poor people who need our help." Nor must we search for signs of "love-worthiness." Grace teaches us that God loves because of who God is, not because of who we are." – Philip Yancy; "What's So Amazing About Grace?"
For some reason, there are Christians who find it difficult, even impossible, to accept the idea that God really does love terrorists and rapists and murderers. Even though they all quote scriptures like "For God so loved the world…" and "While we were yet sinners Christ died for us" and many other verses, the idea of actually believing that God loves those evil people is just too much to bear.

When we say that God's love is unconditional, that's exactly what it means. He loves us because He is love, not because of anything we have done to deserve that love. God's love for us is not based on our goodness, in fact it's in spite of our lack of goodness. His love is unmerited. His grace is lavished upon the filthy. That's what makes it "Amazing Grace". Because if we were basically good people then His grace would only be "Nice" it wouldn't be "Amazing."

The truth is that if God can't love Osama Bin Laden, or Hitler, or the Umpire who blew that call in the World Series, then He can't love you and me. We're all sinners. We all deserve punishment. We all sent Jesus to that cross. And what did Jesus say to those who nailed him there? He forgave them. He forgave us all.

Granted, not everyone has received that love and mercy. But if those of us who have received His mercy and amazing grace do not extend it to those who have yet to taste of it, then how else will they ever see it? If those of us who have been forgiven don't love those who don't deserve it, then how will they ever know His unconditional love?

See, it's not just that God loves those filthy sinners, it's that you and I are also commanded to love them too.

"If you love those who love you," Jesus said, "What credit is that to you? Don't the pagans do that?"

We are called to love our enemies, and to pray for those who do evil, and to show mercy and grace and compassion to those who don't deserve it, because we don't deserve it either.

Jesus shared a parable about this once. He told a story about a man who was forgiven a massive debt and then went out and demanded payment from another person for a very small amount. When the Master who had forgiven the large debt heard this, he called the man back into court and said, "I showed you great mercy, and yet you were unwilling to forgive someone even a small debt? Because of this, I will throw you into prison and you will not get out again until you have paid me back every penny you owe." (See Matt. 18:21-25)

See, if we really believe that we are sinners saved by grace, then we need to love and forgive others in the same way. Not just those who insult and injure us, but also those who harm others. 

Just listen to what the worst sinner of all has said about this:

"Here is a trustworthy saying that deserves full acceptance: Christ Jesus came into the world to save sinners—of whom I am the worst. But for that very reason I was shown mercy so that in me, the worst of sinners, Christ Jesus might display his immense patience as an example for those who would believe in him and receive eternal life." – Paul the Apostle, (1 Tim. 1:14-16)

So, God really does love the filthiest of all sinners. We need to learn to accept this unbelievable truth, because if we can't accept that, then we're lying to ourselves about our own condition. We believe that we are better than everyone else if we can't accept that the worst of all sinners is the one who looks back at us in the mirror each morning. Either God's love is unconditional or it's not.
What do you really believe?
*
Keith Giles's new book "Jesus Unbound: Liberating the Word of God from the Bible", is available now on Amazon and features a Foreword by author Brian Zahnd.
JOIN ME IN BIRMINGHAM, ALABAMA: Sept. 15 at "Proactive Love: How Loving Our Enemies Changes Everything". Register HERE>
I also co-host the Heretic Happy Hour Podcast on iTunes and Podbean and I live in Orange, CA with my wife of 28 years and our two sons.
BONUS: Unlock exclusive content including unique blog articles, short stories, free music, podcasts, videos and more on my Patreon page.