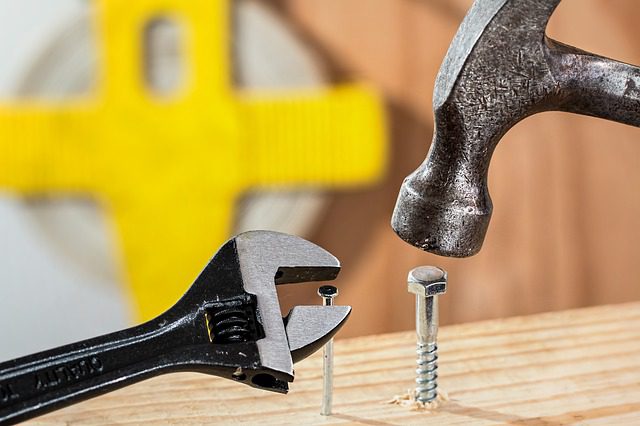 It happens all the time. Christians who disagree over a particular doctrine decide that they can't continue to be friends with another Christian simply because they hold another perspective.
It can be a different view of hell, or of the end times, or of the atonement, or of baptism or election.
Or, in my case, it can be a different view about homosexuality. That's why my friend – who I've known for over 30 years – called me on the phone last night to let me know he wouldn't share a stage with me; because I was leading people astray with my false teaching.
To his credit, he and I had a very civil and polite conversation. We both shared our views on this issue and listened to one another's differing perspectives on Romans and 1 Corinthians, and the meanings of "malakoi" and "arsenokoitai", and when it was all done we were both in the exact same spot.
Which, for me, was totally fine. But for my friend, it was definitely not fine. He let me know that he wouldn't have a problem sharing a meal with me and my wife, but he couldn't share a stage with me because that would "send a message" – something I felt was very odd since, in Jesus's day, it was the exact opposite: the idea of sitting down with someone and sharing a meal with them was a potentially scandalous act that sent a much bigger message than sharing a podium with them.
Why is it that Christians today feel the need to distance themselves from other Christians – even dear brothers and sisters they've known for decades – whose hearts they know to be sincere and true – simply because of a difference in doctrines?
Here's my theory: Because Christianity in America has become more about being right than about being Christ-like. The Gospel has been reduced to having all the right information about God, and therefore to have the wrong information about God is the greatest sin of all.
But, is that true? Is the Gospel about having the right information about God?
I don't think so. It took the Christian church several hundred years to work out the theology that many Christians take for granted today. Were all those Christians who lived and died prior to those theologies getting figured out condemned to eternal torment? [Not that I believe in such a thing, but you get my point].
No. Of course, they were not.
The Gospel is not about having all the right information about God.
The Gospel is not about information. The Gospel is about transformation.
And transformation is about our relationship with God, through Christ.
In other words: It is not about what we know. It's about who we know.
So, to make our personal theology some sort of standard by which we measure the faith of all other Christians is kinda strange.  As if to say: "My theology is completely correct. I'm not wrong about anything. Therefore, anyone who disagrees with me is a heretic and a false teacher."
I don't think we should make ourselves the standard for all truth and expect everyone else to line up to our personal theology, or face complete rejection and condemnation.
See, everyone's theology changes over time. [Or nearly everyone's theology changes over time. If it doesn't, you are probably not really thinking very hard about your theological beliefs.]
For example, there are things I believe today that I didn't believe five years ago, and I there are things I believe now that hopefully will continue to change as I grow in my faith.
But over the years I've learned something about my beliefs: No matter how many times they change, I'm always right.
[Thanks to my friend Joshua Lawson for pointing that out to me recently]
Being right isn't the goal of our faith. Having all the right information about God isn't what the Gospel is all about.
The Gospel is about transformation, and that involves a sincere connection to Christ.
I will never divide with anyone over differences of theology. I recognize that everyone is a work in progress, including me.
Our theology may change, but our love for one another should never change.
In fact, to quote the Apostle Paul: "The only thing that counts is faith expressing itself through love." [Gal. 5:6]
Without love, we are nothing. All the theology and correct doctrine in the world won't change that.
For the record: My friend and I ended our call last night by praying for one another. Even though he still won't share a stage with me, he will share a meal with me and my wife, and whether he knows it or not, that sends an even stronger message than he might realize.
Peace.
**
Keith Giles new book "Jesus Unbound: Liberating the Word of God from the Bible", is available now on Amazon and features a Foreword by author Brian Zahnd.
He is also the author of the Amazon best-seller, "Jesus Untangled: Crucifying Our Politics To Pledge Allegiance To The Lamb".
Keith also co-hosts the Heretic Happy Hour Podcast on iTunes and Podbean. He and his wife live in Orange, CA with their two sons.
BONUS: Unlock exclusive content including blog articles, short stories, music, podcasts, videos and more on my Patreon page.