We talk a lot in the house church movement about "Being the Church" versus "Going to Church" but what does that really mean? What does it look like in practical terms to "be the Church"?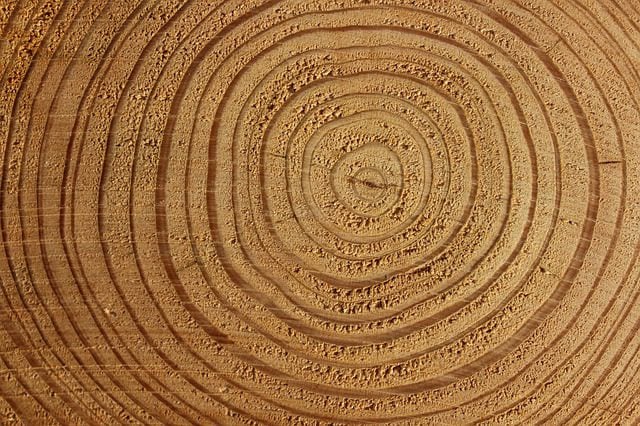 I can only speak for myself and share what we've experienced in our own house church family regardign this idea. A few years ago, when my wife Wendy and I started a house church out of our home called "The Mission," part of our rationale for that name was to serve as a reminder to all of us that, as followers of Christ, we are all missionaries. This means that we all have a mission field. Yours may look different from mine, but being a follower of Christ means living out our own individual mission or calling.
For some of us our mission field might be our Fifth grade class that we teach every day. For others it may be the homeless in our community. For still another it might be a handful of young people we're taking the time to tutor after school, or it may simply be our neighbors across street.
The important thing is to realize that we have a mission and to help encourage one another to live out our calling to have an impact for Christ in that mission field.
One illustration that we've developed to help us understand how to live this out in our daily lives is something called "Concentric Circles of Love". Here's how it works:
Jesus told us that the greatest commandment is to love God with all our heart, soul, mind and strength. He said the second greatest command "is like the first" – to love our neighbor as ourselves.
What did he mean, "the second (loving others) is like the first?" I think the New Testament is pretty clear that how we love God is reflected in the way we treat others.
"If anyone says, "I love God," and hates his brother, he is a liar; for he who does not love his brother whom he has seen cannot love God whom he has not seen. And this commandment we have from him: whoever loves God must also love his brother."(1 John 4:20-21)
"And the King will answer them, 'Truly, I say to you, as you did it to one of the least of these my brothers, you did it to me.'" – Matt 25:40
So, the way we love others reflects our love for God, and vice versa. This is where the concentric circles come in.
If we ever really hope to obey Jesus in this area of loving God and loving others we have to start with loving God. Why? Because the love we need to share with others isn't our own brand of love. It's the "agape" love of God that isn't selfish or arrogant. That kind of love isn't in us by nature. We can only receive it from God.
So, at the center of our circle we need to spend time learning how to love God. But that's only the beginning. The next circle is our immediate family; our spouse, our children, our parents, our brothers and sisters. If we can't love those people with the love of Christ we have no hope of loving total strangers.
The next circle is the Church family. I believe that Jesus commanded us to love one another because He knew how hard this would really be. Love isn't easy. Especially if we follow Jesus and love others sacrificially – putting their needs ahead of our own.
Next we need to practice loving our neighbors, our co-workers – the people God has put us in community with on a regular basis. This is our mission field. We need to cultivate the love we receive from God in the inner circle, share that love with our family and church, and allow it to drive us (or "compel us") to serve our co-workers and neighbors in Jesus' name.
On the outside circles we need to share the love of Christ with the poor, the homeless, the outcast and the lost. And, our ultimate goal is to bring those on the outer circles deeper inside the circle. This means we want the outcast and the stranger to be welcomed into the community of faith, into the warmth of our homes, and into the love of Christ.
Beyond learning how to love God and love others we also need to practice receiving the love of God and receiving love from others. Love is not a one way street.
I think this can be one of the most challenging aspects of "being church" together. Washing the feet of another person is always easier than being the one who is having their feet washed. It involves humility and transparency.
Keep in mind that all of us should happen holistically. It's not a "step one, step two" process. In other words, if we wait until we get really good at the first or the second circle, we'll never move on to the other circles.
The truth is, we're all constantly learning how to love God and love others in our lives at the same time. The important thing is not to neglect one over the other, and to always remember that everything flows from that center circle who is our Lord, Jesus Christ.
This illustration is only part of what it means to "Be the Church" but it's a great place to start.
WATCH: Concentric Circles of Love by Keith Giles
**
Keith Giles is a former pastor who left the pulpit 11 years ago to start a church that gives away 100% of the offering to the poor in their community.
His new book "Jesus Unbound: Liberating the Word of God from the Bible", is available now on Amazon and features a Foreword by author Brian Zahnd.
He is also the author of the Amazon best-seller, "Jesus Untangled: Crucifying Our Politics To Pledge Allegiance To The Lamb" with a Foreword by Greg Boyd.
Keith also co-hosts the Heretic Happy Hour Podcast on iTunes and Podbean. He and his wife live in Meridian, Idaho.
BONUS: Want to unlock exclusive content including blog articles, short stories, music, podcasts, videos and more? Visit my Patreon page.