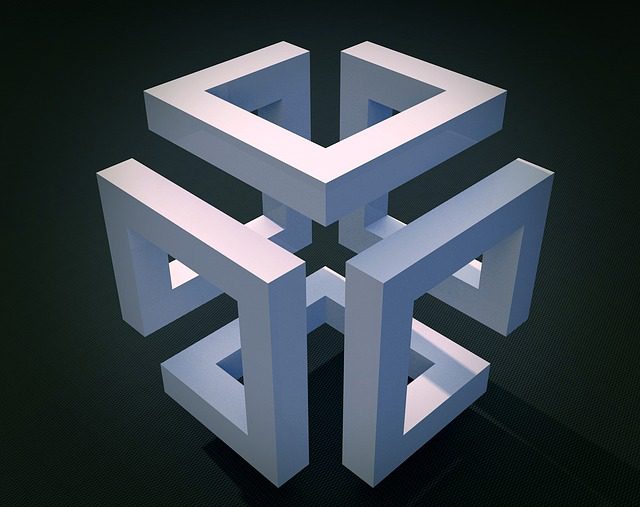 In 1 Corinthians 15:28, Paul outlines 3 phases in the life-giving reconciliation of all things to God:
Christ's resurrection from the dead
Then, the salvation of those who are found in Christ
Finally, the full completion of universal reconciliation after everyone has passed through the fire (See 1 Cor. 3:10-15)
He affirms this again in Romans 5:18 where he says:
"So, then, just as by one transgression unto condemnation for all human beings, so also by one act of righteousness unto rectification of life for all human beings; For just as by the heedlessness of the one man [Adam] the many were rendered sinners, so also by the obedience of the one [Jesus] the many will be rendered righteous." (Romans 5:18-19)
As New Testament Scholar David Bentley Hart says in his commentary regarding this verse:
"From the context, one can tell what [Paul] is saying: that just as one transgression (or the transgression of one man) brought condemnation to all human beings, so by one rectifying act (or the rectifying act of one man) all human beings receive a rectification of life (meaning either a rectification of their lives, or a rectification imparted by the life of the risen Christ)…the strict proportionality of the formulation, however, is quite clear, here and in the surrounding verses: just as the first sin brought condemnation and death to absolutely everyone, so Christ's act of righteousness brings righteousness and life to absolutely everyone. Whether intentional or not, the plain meaning of the verse is that of universal condemnation annulled by universal salvation." [The New Testament: A Translation, David Bentley Hart, pg. 297-298]
So, without the writings of Paul, there would be no grounds for any conception of universal reconciliation. Yet, many still refuse to see this teaching even though it is all throughout Paul's writings.
For example:
"…we have set our hope on the living God, who is the savior of all men, especially of those who believe." (1 Tim. 4:10)
"For no man can lay a foundation other than the one which is laid, which is Jesus Christ. Now if any man builds on the foundation with gold, silver, precious stones, wood, hay, straw, each man's work will become evident; for the day will show it because it is to be revealed with fire, and the fire itself will test the quality of each man's work.  If any man's work which he has built on it remains, he will receive a reward.  If any man's work is burned up, he will suffer loss; but he himself will be saved, yet so as through fire." (1 Cor. 3:11-15)
At the heart of this discussion is the question of the fire of judgment that all must pass through. What is the nature of this fire? What is the purpose of God's judgment?
Does God punish for the sake of punishing? Is there no other point to this except to cause pain and exhale an endless fury against sinners? Hardly.
Hebrews gives us some insight into the purpose of God's discipline and punishment:
"My son, do not regard lightly the discipline of the Lord, Nor faint when you are reproved by Him; For those whom the Lord loves He disciplines,
And He scourges every son whom He receives. It is for discipline that you endure; God deals with you as with sons; for what son is there whom his father does not discipline?  But if you are without discipline, of which all have become partakers, then you are illegitimate children and not sons.  Furthermore, we had earthly fathers to discipline us, and we respected them; shall we not much rather be subject to the Father of spirits, and live?  For they disciplined us for a short time as seemed best to them, but He disciplines us for our good, so that we may share His holiness.  All discipline for the moment seems not to be joyful, but sorrowful; yet to those who have been trained by it, afterward it yields the peaceful fruit of righteousness." (Hebrews 12:5-12)
See? God disciplines those He loves. Who does God love? The whole world [see John 3:16]. Who does God discipline? Everyone! We will all pass through the fires of God's judgment, according to 1 Cor. 3:11-15, but the purpose of that fire is to purify us, not to destroy us, or to torture us. God does not torture His children.
God disciplines us for our good [see Heb. 12:10 above]. Why? "So that we may share His holiness."
God's fire is what cleanses us and purifies us.
Are any without the Lord's discipline? Not according to Hebrews 12:8 which says that "we have all become partakers" of God's discipline.
God, as revealed by Jesus, is our loving "Abba" who wants nothing more than to receive us in his open arms and prepare a feast for us to share.
He has not counted our sins against us. [See 2 Cor. 5:19]
He has reconciled all things to Himself. [2 Cor. 5:18]
He "makes all things new" again, and that includes every single one of us. [See Rev. 21:5]
He calls to those outside the gates of Heaven and invites them to come inside and drink freely from the living waters. [Rev. 22:17]
Those gates will never be shut, night or day. His invitation is wide open, for as long as it takes, until every single person who thirsts can no longer resist the free waters of life that flow from His throne.
Truly, one day, "every knee will bow, and every tongue will gladly confess that Jesus Christ is the Lord, to the glory of God the Father." [Phil. 2:10-11]
**
Keith Giles was formerly a licensed and ordained minister who walked away from organized church 11 years ago, to start a home fellowship that gave away 100% of the offering to the poor in the community. 
Today, He and his wife live in Meridian, Idaho, awaiting their next adventure.
His new book "Jesus Unbound: Liberating the Word of God from the Bible", is available now on Amazon and features a Foreword by author Brian Zahnd.
He is also the author of the Amazon best-seller, "Jesus Untangled: Crucifying Our Politics To Pledge Allegiance To The Lamb" with a Foreword by Greg Boyd.
Keith also co-hosts the Heretic Happy Hour Podcast on iTunes and Podbean. 
BONUS: Want to unlock exclusive content including blog articles, short stories, music, podcasts, videos and more? Visit my Patreon page.