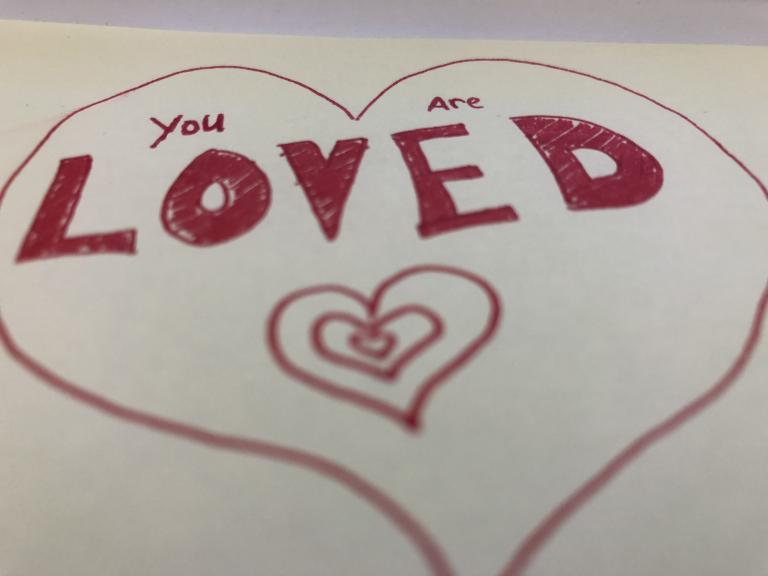 Never underestimate the power of sitting in silence.
I try to do this at least a few times every week. It helps me to connect with God and gain some much-needed perspective about what really matters in life – and what really doesn't.
The other day, as I sat in silence, this is what I started to be reminded of by the Holy Spirit:
*The Kingdom of God is within.
*Christ abides in me, and I abide in Christ.
*Christ is the One in whom I live and move have my being.
*Jesus promises never to leave me or forsake me.
*Jesus is "Emmanuel" which means "God with us."
*Jesus said he was going to the Father so that where he is, we could be also.
*Jesus promised that those who love him and obey him will be loved by the Father.
*Jesus also said that he, and the Father, would both come to make their home within us.
*We are as close to God right now as Adam and Eve were in the Garden.
*We are closer to Jesus than the 12 disciples were.
*Actually, we are CLOSER than they were to God, and to Christ, because they both have come to live and breathe inside of us and will never, ever leave us.
*Nothing can ever separate me from the love of Christ.
*The love of Christ is higher, wider, longer and deeper than I can possibly know.
*His love transcends knowledge.
Now, it's not that I didn't already know all of these things, mind you. I did. I've written and shared on this idea of God living and breathing within us for a long time now.
But, to be honest, I needed this reminder.
Later, I started to think about the wristwatch that my Dad gave me a few months ago. It's the first birthday gift my Mom gave to him the year they got married.
It's a Bulova; an old wind-it-yourself manual wristwatch that doesn't have a battery or an alarm. It just basically tells time, and you can't read the numbers in the dark.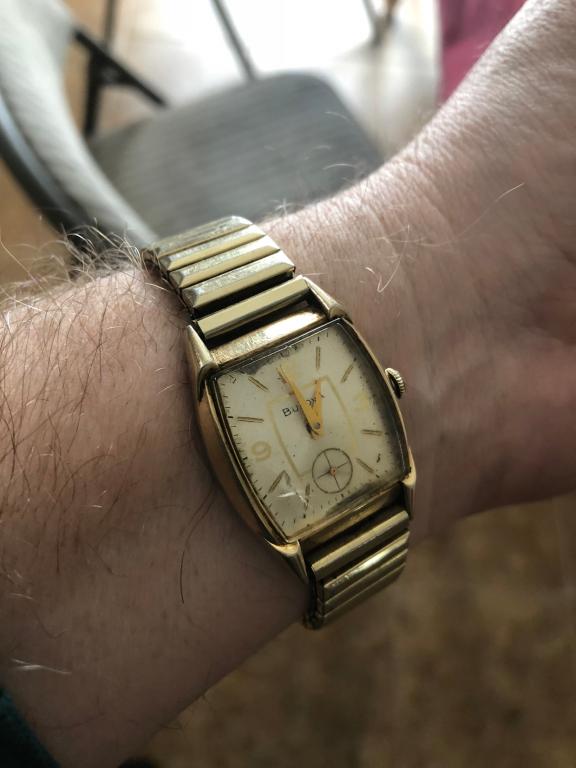 But, I love it. Not because it's a great watch, but because it reminds me of my Father every time I wear it, and every time I wind it up.
The funny thing is, when my Dad gave it to me a few months ago, he told me it didn't work anymore and that I would probably need to spend a few hundred dollars to get it repaired. But, once I wound it up and started to wear it on my wrist, it started to keep near-perfect time.
I think the key was it needed to be worn and the motion of wearing it, combined with the periodic winding of the watch itself, was all that was missing.
So, in a strange way, I think this is a great metaphor for what happened when I sat in silence the other day. All that was required was that I stop and "wind up" my inner watch, and this reminded me of who my Father is, and how much He loves me, and that He is always with me, and that I am His beloved.
It matters that we carry around these reminders, in our heart, on our wrist, or wherever necessary, so that we never forget how loved and valued we are by our Abba.
It feels great to be loved, I have to admit. And it feels even better to know that this love is endless, and ongoing, and meant to be shared with everyone we meet.
You are so loved. Take time to stop and remember that as often as you can.
And better yet, be sure to remember that you are never alone. Even if you may feel like God is a million miles away, the truth is that God is as close as your own heartbeat, and as near to you as your own breath.
This is really Good News. Isn't it?
**
Keith Giles was formerly a licensed and ordained minister who walked away from organized church 11 years ago, to start a home fellowship that gave away 100% of the offering to the poor in the community. 
His new book "Jesus Unbound: Liberating the Word of God from the Bible", is available now on Amazon and features a Foreword by author Brian Zahnd.
He is also the author of the Amazon best-seller, "Jesus Untangled: Crucifying Our Politics To Pledge Allegiance To The Lamb" with a Foreword by Greg Boyd.
Keith also co-hosts the Heretic Happy Hour Podcast on iTunes and Podbean. He and his wife live in Meridian, Idaho, awaiting their next adventure.
BONUS: Want to unlock exclusive content including blog articles, short stories, music, podcasts, videos and more? Visit my Patreon page.