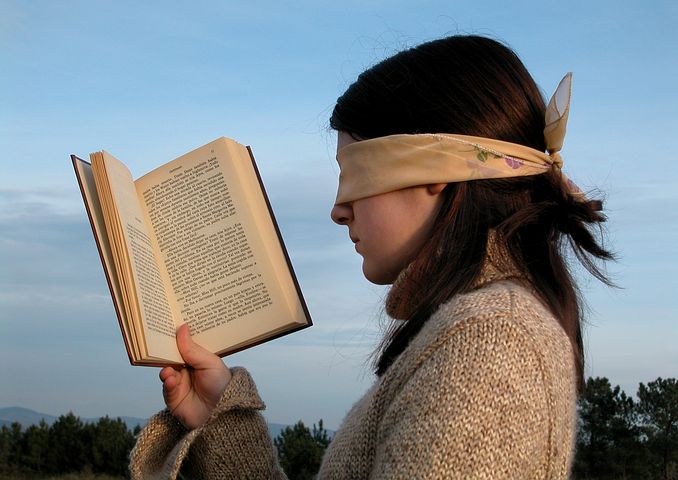 One of the more refreshing things about reading David Bentley Hart's excellent translation of the New Testament is how often his notes reflect an entirely different set of suppositions than most of us have been handed by our pastors and Sunday School teachers over the years.
For example, reading through 1 Corinthians chapter 10 – where Paul uses examples from the Old Testament scriptures to provide examples to the church in Corinth about how they shouldn't murmur, or gossip, or complain as the Hebrews did when they wandered in the desert – you may run across this verse where Paul says:
"Now these things have become typological figures for us, so that we may not lust after evil things, as ended those men lusted." [v. 6]
Or, even further down where he says:
"Now these things happened to them figuratively, and were written for the purpose of our admonition, for whom the ends of the ages have arrived." [v. 11]
And, then you may scroll down and follow this footnote where Hart tells us:
"As should be obvious, Paul frequently allegorizes the Hebrew scripture; the "spiritual reading" of scripture typical of the Church Fathers of the early centuries was not their invention, nor just something borrowed from pagan culture, but was already a widely accepted hermeneutical practice among Jewish scholars. So it is not anachronistic to read Paul here as saying that the stories he is repeating are not accurate historical accounts of actual events, but allegorical tales composed for the edification of readers." [The New Testament: A Translation, David Bentley Hart, pg. 336]
What's more, you might also find yourself reading this verse in Galatians where, after Paul uses the lesson about Abraham's two sons to point us to the differences between the Old and the New Covenants, he says:
"These things are told allegorically." [Galatians 4:24]
And below this you might find Hart's notation that reads:
"Again, one should not assume that Paul does not mean precisely what he says, and takes the tale to be essentially (not merely secondarily) allegorical. His interpretative habits are rarely literalist." [The New Testament: A Translation, David Bentley Hart, pg. 376]
So, if you take Paul's word's at face value, what you come away with is that Paul – a Pharisee of Pharisees, taught by Gamaliel, and a student of the Hebrew Scriptures par excellence – read the Old Covenant scriptures not as literal historical accounts of actual events, but as figurative parables written to teach us certain lessons and morals.
The reason, of course, why I find this so refreshing is that I am daily bombarded by Christians who argue that Jesus and Paul believed the Old Testament Scriptures were historical events and literally true. As if the fact that Jesus references Noah means that he believed the flood was an actual event, or the fact that Paul references the exodus means he believes everything about it was literally true.
One can use a story to teach something without believing it to be historical or literal. As when your Pastor references something about Aslan or quotes Gandalf to make a point, or when anyone refers to a scene in the Matrix or Harry Potter to remind us of an important truth. These are not powerful lessons because they are true; they are powerful because we can clearly see the point through the lesson of the story that we all remember and share in common.
We can value the Scriptures, and love the truth it contains without believing it to be completely historical or literally true. Don't believe me? Just look at Jesus and Paul, and most of the early Church Fathers who never took the Scriptures literally, but always took them seriously.
The Old Testament can still be inspired without being infallible or inerrant. The same way a song can be inspired and point us to a higher truth about life, or about God, or about ourselves and no one asks if the song is infallible or inerrant because that is the wrong question. God has spoken to us through Scripture, and through songs, and nature, and art, and by His Spirit, but none of these avenues need to be considered literal to be true, or historical to be profound. It's the truth itself that is valuable, not the historicity of the story, or the literalness of the illustration.
**
Keith Giles was formerly a licensed and ordained minister who walked away from organized church 11 years ago, to start a home fellowship that gave away 100% of the offering to the poor in the community. 
Today, He and his wife live in Meridian, Idaho, awaiting their next adventure.
His new book "Jesus Unbound: Liberating the Word of God from the Bible", is available now on Amazon and features a Foreword by author Brian Zahnd.
He is also the author of the Amazon best-seller, "Jesus Untangled: Crucifying Our Politics To Pledge Allegiance To The Lamb" with a Foreword by Greg Boyd.
Keith also co-hosts the Heretic Happy Hour Podcast on iTunes and Podbean. 
BONUS: Want to unlock exclusive content including blog articles, short stories, music, podcasts, videos and more? Visit my Patreon page.