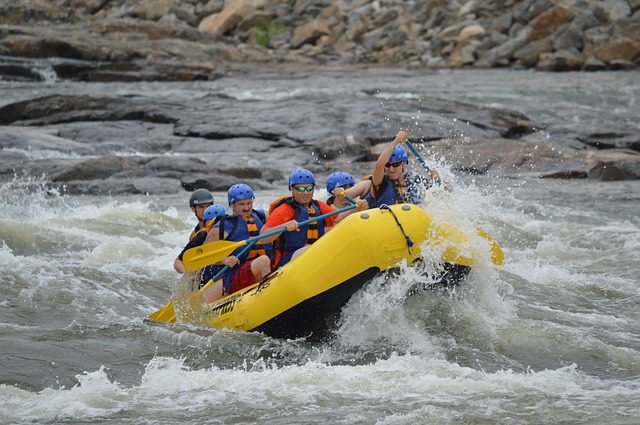 It's not uncommon for me to receive private messages or texts from friends and followers who are upset about the things I write about. In fact, it's an almost daily occurrence.
Sometimes the notes I receive are quite positive and affirming. Those are the kind that keep me going, to be honest. But, often, the messages I receive range from gentle rebukes to all-capped accusations of being a false teacher who is leading young Christians astray, usually followed by a request for me to repent of my sins.
Recently, I received an email like this from someone I dearly love and know in the real world [not just in social media cyber-land], and it was [thankfully] closer to the gentle rebuke side than the angry, judgmental type of message. Still, it made me realize that I probably need to publicly address this every once in a while, if nothing else just to make sure everyone knows I'm aware of these concerns that certain people may have and that I have actually prayed about this and thought long and hard about the pros/cons of posting articles that challenge the status quo.
For the record, I've been posting articles like this several times a week for the last 11 years now. So, this isn't my first rodeo [as one of my friends like to say].
I'd like to think I've gotten a lot better about stirring the pot over the years. For example, in the beginning I used to purposely write headlines and use language designed to provoke a reaction from readers. I thought that I needed to shock people – even piss them off a little bit – in order to get them to stop and read my posts. From there, I reasoned, I could engage them in meaningful dialog.
But, I quickly learned, this was not always a good idea.
What actually happened was that the people who engaged with me online were usually so angry at me and so filled with actual rage that they couldn't really listen to what I was trying to say. I spent more time trying to defuse their emotions than talking about what I really wanted to talk about.
So, eventually, I got smart. Instead of trying to provoke people to anger, I decided to ask questions that invited real thoughtful engagement. At least, that was my plan. Sometimes it worked, but sometimes even the asking of the question was enough to set people off. Still, this worked much better than intentionally provoking people to anger.
Another thing that has happened over the years is that I tended to allow certain people who were most emotionally triggered to stick around on my page. Rather than delete people who called me a heretic or accused me of being a false teacher, I let them stay and continue to attack me. Why? Because my plan was to love them in spite of their hateful attitude towards me. I saw this as an opportunity to show them the love and respect that they were refusing to show me.
Sometimes this worked, but often it didn't. Why? Because not all of my followers on social media got the memo about loving the trolls and blessing those who curse me.
Partly these people – who usually agreed with me – were trying to defend me against those who were on the attack. And I appreciated that. But, in the process, they ended up matching the same level of hate and anger that was being aimed at me, and that wasn't very productive.
Sometimes those who were most angry at me had a change of heart. This is why I continued to tolerate their abuse, to be honest. The few examples I had of those who had eventually apologized to me and even written to thank me for loving them in spite of our disagreements was enough to make me want to keep the angry people around a bit longer than most of my followers found comfortable.
Now, I do also realize that these arguments on social media are potentially damaging to the faith of those who read along. I get that. Trying to balance the good with the bad here is tricky.
I've had twice as many people tell me that they appreciated the grace I've shown my attackers than I've had people come and say they were hurt or offended by the dialog. So, once again, because of this ratio I've continued to allow disagreements as long as they don't get too volatile.
Where I do draw the line is when those who attack me start to attack my friends. If that continues I usually unfriend and/or block those people. My skin is a bit thicker than most of my followers, and they didn't sign up to be anyone's punching bag, so I try to keep them away from the hate whenever I can.
So, here's the deal: I don't like the arguments, but what I dislike more is the perpetuation of wrong ideas about who God is, what the Gospel is all about and what Jesus actually said and did.
To me, those ideas are toxic, dangerous and frankly part of what's wrong the Christianity in the world today. To me, there's nothing else worth writing about, or arguing about if it comes to that. Not that I enjoy the arguments, but that I think we need to think a bit harder, and take much more seriously our discipleship to Christ and our witness to the world – not merely by what sorts of conversations we have on social media, but most importantly by the kind of life we live and the message we proclaim about Jesus, the Gospel and the nature of God.
So, if my choices are to sit quietly and avoid rocking the boat – because some Christians tend to get hateful whenever someone questions their beliefs or challenges their pet doctrines – or to make an attempt to correct those toxic teachings, then it's probably obvious what choice I have made: I will not stay silent.
For some, this decision is a deal-breaker. They'd rather unfriend me, or just not engage with me at all on social media because I rock the boat, or push buttons, or ask challenging questions.
I respect their choices and I ask that they respect mine.
For the rest of you, I would appreciate a few things from you:
*If you agree with me, please don't defend me so aggressively
*If someone attacks me, please go out of your way to bless them, show grace and kindness to them, and most of all, to overwhelm them with the love of Christ
*If you disagree with me, please feel free to ask me questions, challenge my teaching and express your disagreement freely
*If you see things differently, please do not assume that I am a false teacher, heretic, or the spawn of Satan
*I will believe the best about you if you will believe the best about me [and even if you don't, I will]
*If you like what I post, please share it on social media – the whole point is to get people to ask questions, test their faith and challenge their assumptions
*If you appreciate my approach, please let me know – I really do cherish those private messages of encouragement from readers and followers who enjoy my writing and want me to keep going
Most of all, thank you for reading and thinking and taking your discipleship to Jesus seriously. At the end of the day, this is all I'm wanting to encourage everyone to do: Follow Christ daily.
If that's you, I'm on the same team with you. Even if we disagree on a few things here and there.
Thanks,
Keith
**
Keith Giles was formerly a licensed and ordained minister who walked away from organized church 11 years ago, to start a home fellowship that gave away 100% of the offering to the poor in the community. 
Today, He and his wife live in Meridian, Idaho, awaiting their next adventure.
His new book "Jesus Unbound: Liberating the Word of God from the Bible", is available now on Amazon and features a Foreword by author Brian Zahnd.
He is also the author of the Amazon best-seller, "Jesus Untangled: Crucifying Our Politics To Pledge Allegiance To The Lamb" with a Foreword by Greg Boyd.
Keith also co-hosts the Heretic Happy Hour Podcast on iTunes and Podbean. 
BONUS: Want to unlock exclusive content including blog articles, short stories, music, podcasts, videos and more? Visit my Patreon page.