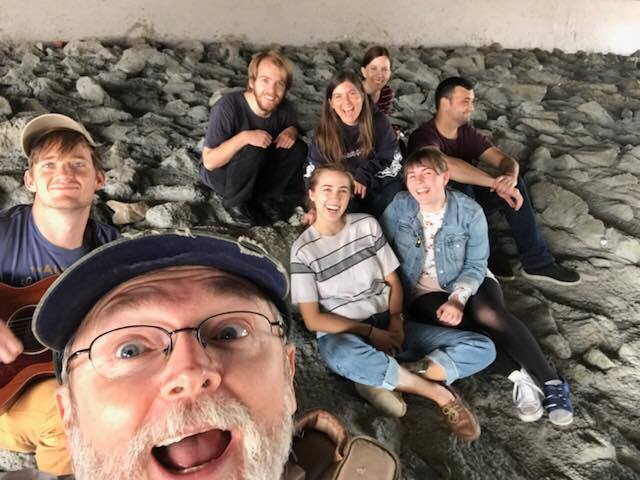 "Let the strong take care of the weak; let the weak respect the strong. Let the rich man minister to the poor man; let the poor man give thanks to God that he gave him one through whom his need might be satisfied." – Clement of Rome, 1st Century
Early in 2004, my wife and I were serving as Children's Pastors at a local church plant in Orange County, California. Whereas we'd both served on staff at various churches in the past, this was the first time we'd ever been part of an actual church plant that had started off from scratch. The entire process and experience had been exhilarating for both of us. Especially in comparison to the occasions when we had simply filled an existing position at an established church.
The church plant experience had provided us with an opportunity to throw ourselves into the ministries we had come to love, namely teaching children and serving the poor in our community.
Whenever possible we combined these two ministries. Often we would visit a local senior home and bring the kids in our children's ministry along with us, as well as our own two elementary-aged boys. We got to see the resident's faces light up when the kids came in the room, and we got to see the children learning to love people who sit mostly ignored all day long.
We also started serving families who were living in a motel a few miles from our church. That's probably where many of our more radical ideas of church really started to form in our hearts and minds, although it would be another few years before everything would totally come into focus for us.
I can remember the first time God spoke to me about what He had in mind. I was part of a small team of volunteers from our church who were passing out "Easter Baskets" at the motel. These were laundry baskets filled with supplies and necessities the families needed to care for their children on their limited incomes. We were upstairs and had just run out of baskets. So, while everyone else on the team ran downstairs to get more, I took the opportunity to take a look around me.
Imagine standing on the second floor of a typical low-rent motel, but all around you there are clues about a reality you've never even considered before. I saw children's shoes piled outside the door of one room; a welcome mat in front of the room next to that one; a set of wind chimes softly blowing in the breeze outside another door; children played tag down the hallway from where I was standing. This wasn't just a motel. This was home for dozens of families. Already I had been stunned by what I'd seen inside these rooms. There were ten people huddled together in the first room, another ten or so in the second room, and on it went.
A few years previous to this I had been out of work for almost a year and a half. We had survived by the miraculous grace of God and the exceptional kindness of a few brothers and sisters in Christ. But until this moment I had not known how close we were to the kind of poverty I was seeing in this motel. Families here lived day-to-day on whatever they could scratch together to pay the rent and feed their children.
I'll never forget standing on that second floor balcony and hearing God whisper something to me that nearly stopped my heart. He said, "If you want this place, I'll give it to you."
The kids kept playing in the distance. The sound of muffled conversations echoed from behind closed doors. I stood there for a few moments and considered this offer. Unsure of what He meant exactly, but willing to take the risk all the same, I said, "I'll take it, Lord." And what came next turned our lives upside down in the most amazing way.
My first meeting a few weeks later with Pete, the motel's manager, was less than encouraging. He told me they wanted nothing to do with anything Christian and told me not to waste my time there before inviting me to leave. I was crushed.
I remember driving home and getting on my knees by our bed and asking God for help. "You said you would give this motel to me," I said. "I'm not going to give up this easy, Lord. Either change this manager's heart, or move him out of the way."
Over the next few weeks our small compassion ministries team – made up of my wife, my myself, and just two other couples – began to pray together for God to open a door for us at this motel. After a month of praying like this, I tried again.
This time the meeting with the manager was radically different. We talked for almost an hour about basketball and what Phil Jackson should do to help the Lakers win another NBA championship. After we solved that problem, Pete, the motel manager, took a breath and asked me, "So, what exactly were you thinking of doing here?" I explained that we didn't want to preach to anyone or knock on doors and bother people. "We just want to help people with their groceries, give their kids a chance to play on a bounce house once a month, and love them the way Jesus told us to," I said. Pete thought about that a moment and then said, "Sounds great to me!"
I walked out of that meeting shaking my head in disbelief. We were in! And then God started working on changing my heart.
My initial expectations for motel ministry involved starting a bible study in someone's room and eventually transforming every single person and family in that complex into a vibrant, born again Christian. But God had other ideas.
I'll never forget the day. We were cooking hot dogs for the residents in the back parking lot of the motel. The big panda head on the bounce house was bobbing up and down, full of screaming kids. Our small team of volunteers was praying with a few people on the sidelines. Then I heard the Lord's voice again. This time it was like he put a spotlight on one specific family. The Lord highlighted them for me and said, "Just love them."
Just this one family? I wondered. What about all the other people here? But since the message was clear we decided to spend extra time with this one family and to love them as God had instructed.
Mike and Pam had two little kids; Mikee and Shanna. They had been living in the motel for several years now. Although Mike was the father of both children, they had decided not to get married. I later learned it was because to do so would have cut their monthly income down to nothing since Pam received government assistance as an unwed mother and Mike received disability checks for an on-the-job injury. The marriage would erase Pam's check which they were dependent upon to cover the rent. Mike's disability covered their food bills.
As I got to know Mike and Pam I also learned more about the conditions of poverty in Orange County, California. I saw first-hand how difficult it was for those who were poor to get ahead. The motel where they lived made them move out every 28 days. This was to avoid having to treat them as legal residents since anyone who lived in a rented room for 30 days or more was legally considered to have renter's rights and would have to be taxed at a different rate than those whose stay was less than 30 days.
Because of this "28 Day Lockout" as it was termed, Mike and Pam had to spend one day every month outside their apartment. If they wanted to keep their things in their room while they were checked out – and not have to move everything out for a day and then move it back in the day after – they could pay a $100 storage fee and a $5 key deposit. This sort of nickel-and-dime system is part of what keeps people who are living in poverty trapped there. You can never get ahead or save money because there's always some new fee or hidden cost.
One Sunday we invited Mike and Pam and their kids to church with us. Their kids loved the children's ministry, and Mike and Pam were very blessed by the morning service. Afterwards we invited them over to our house for lunch. That lunch turned into dinner and a movie too as their kids played with our boys and we sat and talked to Mike and Pam on the couch. But that's when God started to soften my heart.
I'll never forget the moment. Mikee, their little boy, was playing with Lego's in my boy's bedroom. He was a very quiet kid. I don't think I had ever heard him speak more than three words in a row before this day. Suddenly Mikee stopped playing with the blocks and looked around the room. I realized then that my boy's bedroom was just about the size of the motel room where his entire family lived. Mikee said to himself, "This is a house," with a sense of awe and wonder. Then he went back to playing with the toys on the floor.
As the realization of what Mikee was saying began to wash over me, I nearly lost it. This little boy had never been inside a house before. All he had ever known was that little one room motel that he shared with his mom and dad and older sister. I could feel my heart expanding inside my chest.
Soon after this, God began to speak to my wife and I about stepping out to plant a new church in Orange County. Based on our positive experiences at this new church-plant over the previous three years we were excited about the possibility. But very soon God would challenge our ideas about church and just exactly what sort of church He wanted us to start – a church that would give away every single cent placed in the offering plate to help the poor in our community.
This radical idea started after we had read a little article by Ray Mayhew called "Embezzlement: The Corporate Sin of American Christianity." Essentially, the article unveiled for us the amazing way the early church cared for the poor. Starting with the book of Acts, the article referenced church history to reveal how God's heart for the poor was an essential ingredient for those who followed Jesus in those first few hundred years.
In one section of the article I read about how one first century community of believers responded when a stranger showed up in their village just after they had distributed their weekly allotment of food to the needy. Rather than say, "Sorry friend, but we've got nothing to share with you right now" – which frankly is probably what I would have done – these dear followers of Jesus nearly wrestled one another to the ground to determine which one of them would have the honor of fasting for one week in order to let this stranger eat their food, or sleep in their home.
As my wife and I marveled over these testimonies of faith and charity, we started to ask ourselves, "What if our new church family shared all their offering with the poor like this?" The more we considered this, the more we knew that the Church that God was calling us to plant should give 100 percent of our offering to help the poor in our community. There was no question in our hearts or minds.
Our hearts began to beat faster as we imagined a church like this. I tried to picture the conversations I'd have as I explained to people that our church didn't spend one penny on salaries or utilities, or anything other than the poor. I couldn't wait to get started, actually.
But then one evening, as Wendy and I were talking and dreaming about this new church I asked, "How are we going to pull this off?" We both sat there for a second or two, and then Wendy looked at me and said, "We're talking about a house church."
I knew she was right. I searched her eyes for a glimmer of doubt or uncertainty, but all I saw reflecting back at me was the same joy I felt in my own heart. "Yeah," I said, taking her hand in mine. "I think you're right." And she was.
We both knew then that God was calling us to start a house church, but we didn't know, yet, how to pay our bills and support our family. Only that I would have to find a job in the workforce and our yet-unformed church family would meet in homes rather than rent or lease a building.
What followed was a painful process of detaching ourselves from that little church-plant we'd come to love and call home in order to step out into the unknown to launch a church that gave everything away. That little "What if?" had started the ball rolling. But I had no idea just how long it would take for me to find full-time employment outside the church. The process was challenging, and it was a full year later before I'd find steady employment. I had no clue at the time that in between our "Yes" to God and our first day of house church we'd have to endure so much pain, condemnation, uncertainty, and self-doubt. But now, years later, I can honestly say that it is still the best thing I've ever done with the word "Church" on it.
One of the first things that happened after we announced that we were leaving the church-plant to start a house church was that we lost our house. The owners of the home we were renting called to tell us that they were selling the house and that we needed to move out. How were we supposed to start a house church, I wondered, if we didn't have a house?
Weeks went by as we searched for a new house to live in, and soon it was time to move out of our old house. We still hadn't found a new place to live, and so we ended up moving everything we owned into a storage unit. I was bewildered and confused. "What are you doing, God?" But in hindsight it was all part of His plan.
Our family spent a few weeks sleeping on the floor in the homes of a few friends as we continued to search for a new home. I got up every morning and went to work at a temp job to cover our needs. Those weeks taught us what it was like to be homeless and dependent upon the charity of others and upon our Lord. It was painful, but precious.
Eventually we found the home God had in mind. It was a three bedroom house in a cul-de-sac in Orange with a very large den which was perfect for our new house church family to gather in.
On the day we moved in a little boy from our new neighborhood, Parker, was standing in the driveway when I backed the truck up to the garage door and started to unload. He followed us around the entire day as we unpacked everything, and that evening when we sat around eating pizzas with our small crew of friends who had helped us to move, Parker was still there with us. That was God's not-so-subtle way of shining a light on the next family He wanted us to love.
Parker's family, we soon learned, had a lot of problems. The police were often at their house checking on their kids, or responding to a domestic disturbance call. But this family wasn't the only one with problems, we would come to find out. It turned out that God, in calling us to plant a house church that gave everything away, was also calling us to become missionaries to a specific street in Orange, California.
Our little house church started small; just my wife and our two boys at first. But slowly, over time, God began to send people our way; people who shared our desire for a church that really did give everything away.
We grew little by little. First, five people, then ten people. Single women and families with children found our gathering by word of mouth and the Spirit of God. Eventually we were a few dozen people who were in love with the idea of "being the Church" and giving away all that we could to help the poor in our community.
The first year we were together our little church was able to give away almost $5,000 to help people living in poverty in our community. It was so astounding to us that we were able to give so much, and that excitement grew as the next year that number grew by another $2,000, and we expanded the giving to include people within our own church family who lost jobs or met with unexpected financial challenges.
What we learned was that it is very important to care for the poor within our own church family before we go outside the church to help strangers. The other big lesson for us was just how much we could get caught up in the joy of giving and serving others.
The funny thing to me is that, even though our little church family was founded on the idea of giving it all away, we never talk much about money or giving when we get together. The basket sits at the back of the room and people drop what they can into it whenever possible, but we never pass it around or emphasize the need to give or share. People seem to have a natural excitement about giving their money when they know that every single penny will go to help people in need, and often to help people they know personally. The joy of giving becomes infectious and viral once people connect their giving with tangible results and changed lives.
Our philosophy of giving and sharing comes from Tertullian's Apology which reflects the attitudes of the earliest Christians regarding offerings:
"We are a society with a common religious feeling, unity of discipline, a common bond of hope. We meet in gatherings and congregations to approach God in prayer, massing our forces to surround Him…We meet to read the divine Scriptures…Our presidents are elders of proved character….Even if there is a treasury of a sort, it is not made up of money paid in initiation fees, as if religion were a matter of contract. Every man once a month brings some modest contribution- or whatever he wishes, and only if he does wish, and if he can; for nobody is compelled; it is a voluntary offering…to feed the poor and to bury them, for boys and girls who lack property and parents, and then for slaves grown old…So we, who are united in mind and soul, have no hesitation about sharing property. All is common among us- except our wives. At that point we dissolve our partnership…Our dinner shows its idea in its name; it is called by the Greek name for love (Agape)…We do not take our places at table until we have first partaken of prayer to God. Only so much is eaten as satisfies hunger. After water for the hands come the lights, and then each, from what he knows of the Holy Scriptures, or from his own heart, is called before the rest to sing to God. Prayer in like manner ends the banquet…"[1]
Over the years, our little house church family, which we called "The Mission", has been able to make a difference in the lives of several people, and dozens of families.
Some of what we've been able to give has impacted families at the same motel where God first spoke to me about loving people in poverty. Some of those people we've served and shared with have been homeless, others have been living on our own street, and still others have been sitting next to us on the sofa every Sunday when we come together to worship and seek the Lord together.
I wish I had another chapter to tell you all about these amazing opportunities we've had to touch people's hearts and meet their needs as a church family. I wish I could go into detail about how giving away everything we receive has impacted little Parker's family on our street, and other families who regularly come to our garage for food to make it through another week. I wish I could share with you how our offerings have been able to buy medicine for a woman with cancer, whose husband had just lost his job, and whose insurance stopped covering her prescription. I wish I could tell you all about how we were able to rescue an elderly homeless man with bone cancer and share the tangible love of Jesus with him that final year of his life. I wish I could show you all the wonderful faces of the people we've been able to touch by simply sharing what God has given us. I can't do that here, but what I hope to do is to inspire you, and to challenge you to consider what would happen if you decided to give away everything in the offering plate and keep nothing for yourselves. What could God do in your community if your church did the same thing we did? Imagine the people you would touch, the lives you could transform, the difference you could make by simply deciding to spend the offering on those who need it most. Just imagine.
I will say this; for all the lives you would touch and all the difference you might make in taking such a step of faith, no life would have been touched or changed more than your own. That much I can guarantee.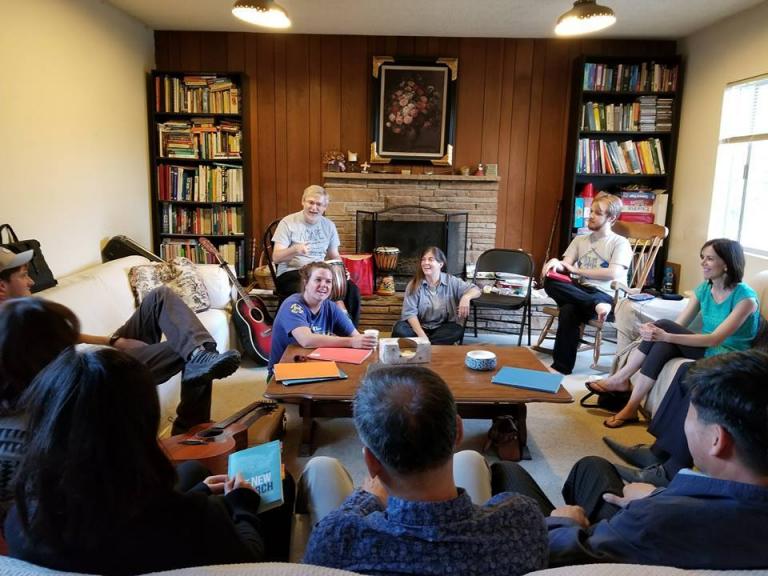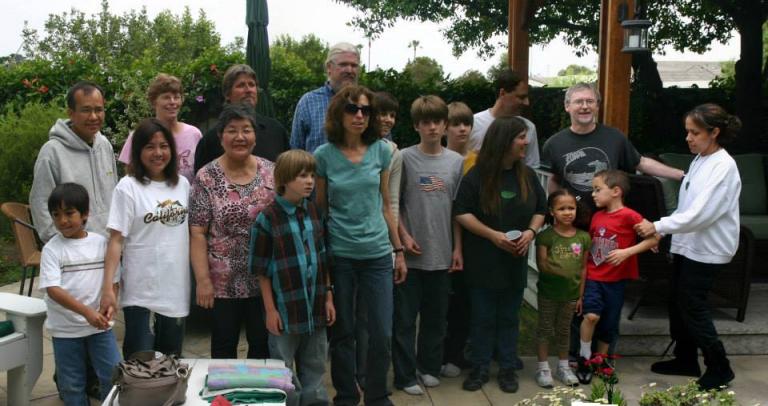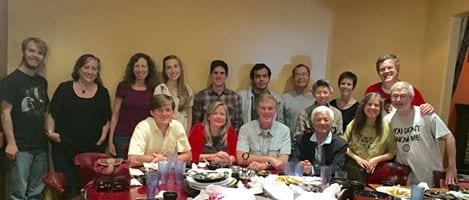 [1] (Source: Roman Civilization Sourcebook II: The Empire, p.588.)
**
Keith Giles was formerly a licensed and ordained minister who walked away from organized church 11 years ago, to start a home fellowship that gave away 100% of the offering to the poor in the community. Today, He and his wife live in Meridian, Idaho, awaiting their next adventure.
His new book "Jesus Unbound: Liberating the Word of God from the Bible", is available now on Amazon and features a Foreword by author Brian Zahnd.
He is also the author of the Amazon best-seller, "Jesus Untangled: Crucifying Our Politics To Pledge Allegiance To The Lamb" with a Foreword by Greg Boyd.
Keith also co-hosts the Heretic Happy Hour Podcast on iTunes and Podbean.
BONUS: Want to unlock exclusive content including blog articles, short stories, music, podcasts, videos and more? Visit my Patreon page.