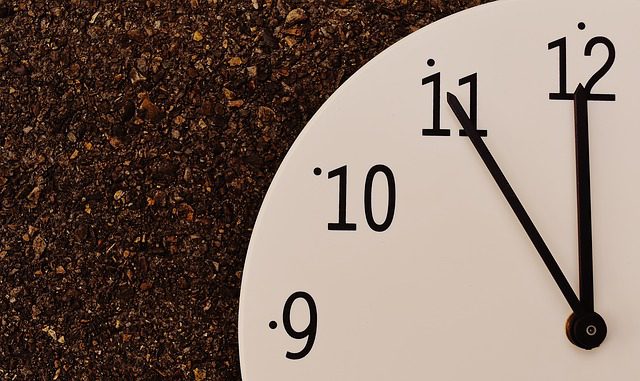 The signs are obvious. There's not much time left for us to correct our course before it's too late.
Young people are leaving the faith in record numbers
Political divisions have created a fractured and broken church community
Evangelical churches are growing older and less relevant
Most young people say that politics in the pulpit is driving them away from church 
And they're  not coming back.
So, that's why I've decided to do something.
First, I'm teaching a 3 week course through BeADisciple.com and Southwestern College to help pastors and other church leaders understand the problem.
United We Stand is an online class that runs 5 days a week starting Monday, April 22. We'll walk through each chapter of my book "Jesus Untangled: Crucifying Our Politics To Pledge Allegiance To The Lamb" together, and engage in online discussions to learn how the Christian Church in America got so entangled with politics, and how we can break free to find unity again – and get back to our original mission to live out the reality of the Gospel of Christ.
Learn more about the online class and register HERE
The second thing I'm doing is to travel to different churches around the nation this summer to host "United We Stand" events.
So far we've set up meetings in these cities:
El Paso, TX – May 19 – First Presbyterian Church [Free Admission]
Costa Mesa, CA – June 22 – First United Methodist Church [Registration $19.99]
New dates are pending in Atlanta, GA, Phoenix, AZ, Cincinnati, OH and Boise, ID at the moment.
If you're interested in having me come to speak to your church about this important topic, please visit: www.FaithandPolitics.us
Or send an email to Quoir Author Management: Barrett@quoir.com
The bottom line is this: If we sit back and do nothing, the Church will continue to become more divided, more irrelevant to the next generation, and have less impact on our community for the Gospel of Christ.
The time to heal is now. The time to crucify our politics is now.
Tomorrow will be too late.
**
Keith Giles was formerly a licensed and ordained minister who walked away from organized church 11 years ago, to start a home fellowship that gave away 100% of the offering to the poor in the community. Today, He and his wife live in Meridian, Idaho, awaiting their next adventure.
His new book "Jesus Unbound: Liberating the Word of God from the Bible", is available now on Amazon and features a Foreword by author Brian Zahnd.
He is also the author of the Amazon best-seller, "Jesus Untangled: Crucifying Our Politics To Pledge Allegiance To The Lamb" with a Foreword by Greg Boyd.
Keith also co-hosts the Heretic Happy Hour Podcast on iTunes and Podbean. 
BONUS: Want to unlock exclusive content including blog articles, short stories, music, podcasts, videos and more? Visit my Patreon page.
Join me this summer at one of these upcoming events:
*El Paso, TX – May 19 "United We Stand"
*Costa Mesa, CA – June 22 "United We Stand"
*Hot Springs, NC – July 11-14 "Wild Goose Festival"
Want Keith to come speak at your church or in your home town? Learn more HERE