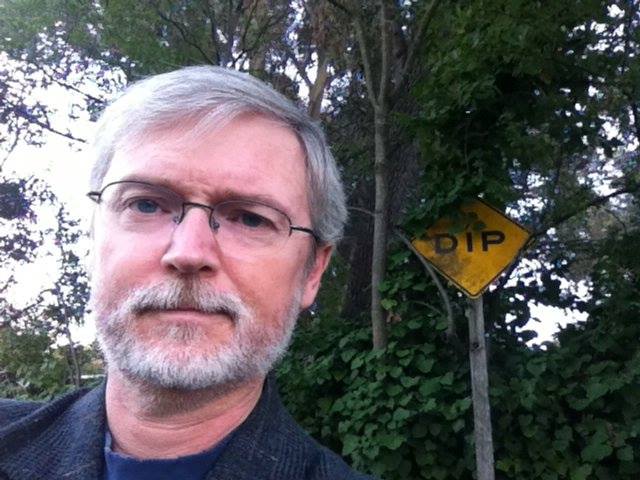 A few days ago a friend of mine posted something online that revealed his hatred for Muslims. In response, I suggested that he should consider what Jesus said about learning to love our enemies.
Not only did my friend not take that advice very well, he quickly accused me of being a "self-righteous Pharisee" and said that "Jesus opposed being a Pharisee."
Before I could respond he ended the conversation by un-friending me.
Now, I could write a blog post about how wrong my friend was in this case. I could expound on the irony of calling me a Pharisee in response to my suggesting that he follow Jesus's commands. [Something no Pharisee would ever do, of course].
But, instead of doing that I'd like to talk about how I have failed to obey Jesus, even as I call him my "Lord."
It's too easy to react to the failures of others, isn't it? Peter was quick to point to the Apostle John and ask Jesus, "What about him?" when Jesus had just told Peter to follow him and feed his sheep.
And Jesus response to Peter is the same to you and to me: "What is it to you? Follow me!"
So, I have to examine my own heart first and when I do I realize that lately there have been several times when I have called Jesus "Lord, Lord" even though I was not doing what He said to do.
*I have failed to love my neighbor as I love myself.
*I've failed to risk my pride in order to serve someone else.
*I've held back my money from those who asked for help because of my own selfishness.
*I've joined in the gossip talk at work rather than walk away.
That's just for starters.
But, I do believe that Jesus sincerely wants us to follow Him. He absolutely expects us to put his words into practice. That's why, right after he spoke those words about calling him "Lord, Lord" he went on to tell this parable about the difference between those who hear His words and put them into practice, and those who do not.
"But he who merely hears and does not practice doing My words is like a man who built a house on the ground without a foundation, against which the torrent burst, and immediately it collapsed and fell, and the breaking and ruin of that house was great." (Luke 6:47-49)
So, Jesus isn't vague about this. He warns us that our lives depend upon putting his words into practice. His words are life. They are not simply words to be believed, or accepted as true. No. Jesus demands that those who follow him sincerely put his words into practice, daily.
I love when Jesus washes the disciples' feet on the night he is betrayed, and afterwards he sits back down and says:
"Now that you know these things, you will be blessed if you do them." (John 13:17)
Knowing the truth isn't the same as doing it. Being a Christian isn't only about what you believe, it's actually more about what you do with the things you say you believe.
In other words, it's just as much about Orthopraxy (what you do), as it is about Orthodoxy (what you believe).
When another person fails so spectacularly at following Jesus, and runs hard in the opposite direction to avoid even discussing the possibility of putting Jesus' words into practice, it should not make us feel superior.
Far from it.
It should knock us to our knees.
Not only to pray for our brothers and sisters who are building their lives on the sand, but to take a good, hard look into the mirror and honestly evaluate our own unwillingness to put the words of our Lord into practice.
That is why I'm confessing my own failures and exposing my own areas of weakness, here and now.
I'm asking Jesus to come and live and breathe in me anew, and to empower me with His Spirit to love as He loves, give as He gives, serve as He serves, and forgive as He forgives.
Like Paul, I forget the past and press on to the high calling of Christ. My hope is not in my own strength, but in His.
My confidence lies only in this: "When I am weak, then I am strong", for my own weakness "is the power of Christ at work in me." (2 Cor. 12:9-10)
Without Him, I can do nothing. But if He abides in me, and if I abide in Him, together we will bear much fruit.
What the world needs now are more Christians who are serious about taking the words of Jesus and putting them into practice.
Let the abiding begin.
Otherwise, I'm no better than a self-righteous Pharisee.
**
Keith Giles was formerly a licensed and ordained minister who walked away from organized church 11 years ago, to start a home fellowship that gave away 100% of the offering to the poor in the community. Today, He and his wife live in Meridian, Idaho, awaiting their next adventure.
His new book "Jesus Unbound: Liberating the Word of God from the Bible", is available now on Amazon and features a Foreword by author Brian Zahnd.
He is also the author of the Amazon best-seller, "Jesus Untangled: Crucifying Our Politics To Pledge Allegiance To The Lamb" with a Foreword by Greg Boyd.
Keith also co-hosts the Heretic Happy Hour Podcast on iTunes and Podbean.
BONUS: Want to unlock exclusive content including blog articles, short stories, music, podcasts, videos and more? Visit my Patreon page.
Join me this summer at one of these upcoming events:
*El Paso, TX – May 19 "United We Stand"
*Costa Mesa, CA – June 22 "United We Stand"
*Hot Springs, NC – July 11-14 "Wild Goose Festival"
Want Keith to come speak at your church or in your home town? Learn more HERE