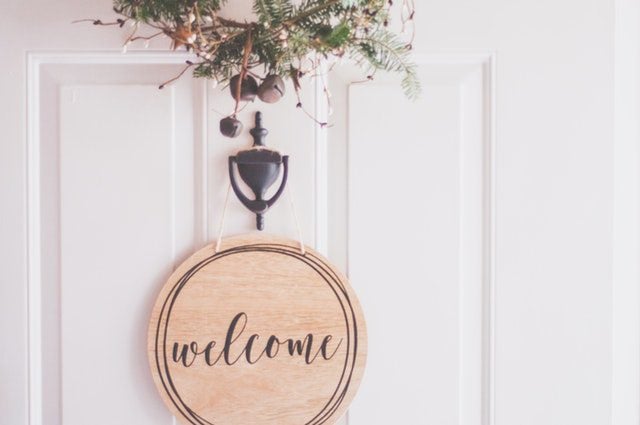 Have you ever thought, "If only I could start a House Church"? If so, this might be the best news you read all year.
HAVE YOU EVER SAID ANY OF THESE THINGS?
· I'm not sure I'm qualified to start or lead a House Church since I don't have any training…
· I don't know where to find other people who want to start a House Church with me…
· I don't know where to get the tools I need to lead a Church in my home…
· I don't want to start something that ends up falling apart after a few weeks…
If you can relate to any of this, then you might be interested in this new online course which starts a week from today, on Monday, July 8, 2019.
WHAT YOU'RE GOING TO LEARN:
In this online course, you're going to discover the top 5 ways to gather people and plant a thriving House Church in your own home.
Before I unpack the specifics, I want you to consider for a moment the implications of doing nothing. Many people feel called to start a House Church, but they never take that first step.
Remember: Your calling doesn't go away when you ignore it. It only makes you feel worse the longer you hold off.
How bad could it get? Well, if you ignore your calling to start a House Church, these are the long-term results you can expect to experience:
· You'll never connect with like-minded Christians to build community with
· You'll never know what it's like to experience Koinonia with other Believers
· You'll spend the rest of your life wondering, "What if I had taken that first step?"
· You'll always long for something that others are experiencing right now
WHY SHOULD YOU LISTEN TO ME?
Eleven years ago, my wife Wendy and I heard God's call to start a brand-new church that looked nothing like anything else around us. People told us we were crazy. They did their best to talk us out of it. They even warned people we were going off the rails and had "fallen away" from the faith. We weren't sure what was going on, but we knew one thing: God's call on our lives was real and to do anything less than follow the Holy Spirit was total failure.
So, we took the leap. I quit my pastoral position and got a job in marketing to support our family. We spent the next 11 years leading a House Church where Jesus was our Senior Pastor and 100% of the offering was given away to support the poor in our community. We saw dozens of lives changed, people set free to be who they were created to be, and marveled at how Jesus took over everything, the more we learned to let go and trust Him.
Since taking that first step, we've never once regretted it. In fact, House Church has been the best thing we've ever done with the word "Church" on it!
The Big Challenge
For most people, finding others to start a House Church with can be paralyzing. But even once you've passed that hurdle, there are many more challenges to overcome.
For example, most new House Church planters really struggle to launch properly. Those first few gatherings can set the course for the entire Church – for better or worse. So, knowing how to communicate the Vision upfront, set expectations and define what the House Church model is – and what it isn't – is extremely important. Especially in those formative early weeks of the House Church.
Every person who attends our 3 week online course is taught how to successfully launch a new House Church using our proven 5-step process. We show House Church leaders how to:
1. Vet new members
2. Identify potential problems
3. Set expectations up-front
4. Create a safe space for sharing and
5. Allow the Holy Spirit to lead the meeting
This simple launch process helps to eliminate the guess-work and proactively address common problems before they occur. Using this method we've seen an exponential increase in the number of House Churches that continue to thrive many years later – all because they followed our five simple steps up front to resolve problems before they could take root.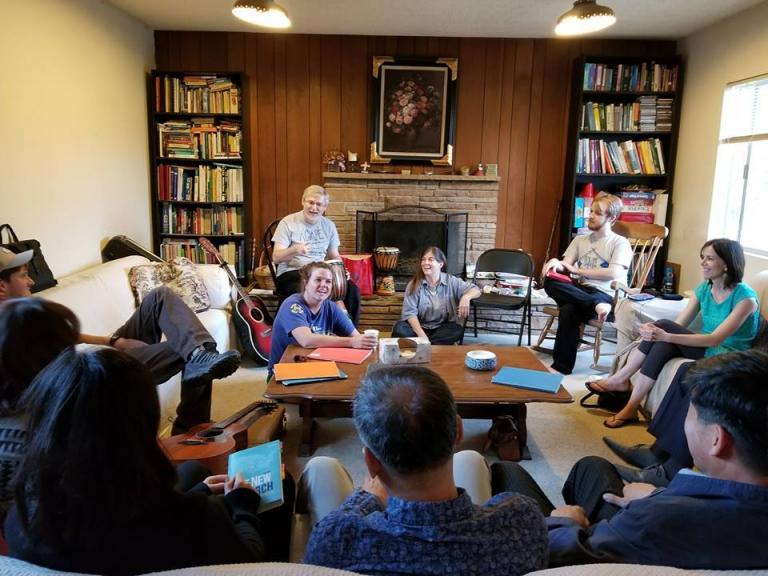 Let's Talk!
Do you want to learn how to find like-minded people to start a House Church with, develop a vision plan to launch a gathering in your home, and learn how to let go and allow Jesus to actually lead your House Church?
If so, I'd like to invite you to sign up for a 3-week online course with me called "The Church Jesus Built: How To Start A Home-Based Ekklesia."
The course starts Monday, July 8, 2019 and runs for 3 weeks.
If you can't make this start date, don't worry! The course will repeat next month, and every month after that! So, if you've got plans for the summer, we'll simply catch you the next time around.
WHAT'S IN THIS COURSE?
Simply put, we'll look at the "Why" of home-based ekklesias and how they align with what Jesus has designed for His Body, according to the Scriptures.
Next, we'll look at the "How" side of practically starting, facilitating and growing a thriving home-based ekklesia that reflects the heart and character of Christ in your community.
You'll also interact with other students who are just like you in our online discussion boards, so you'll know you're not alone in this process.
We'll also examine what you're doing now and find out what's working and what's not. Best of all, we will identify the #1 thing holding you back from having the House Church family that you dream of and map out a plan to get you where you want to go faster.
You'll leave these sessions feeling clear, confident and excited about taking your House Church to the next level.
Finally, we'll provide hands-on coaching outside of the daily assignments that help you overcome your unique challenges and build a thriving house church in 90 days.
Sound good? I hope you're ready to take the next step.
To register for this online course with me, click here:
I hope to see you there!
Keith
**
Keith Giles was formerly a licensed and ordained minister who walked away from organized church 11 years ago, to start a home fellowship that gave away 100% of the offering to the poor in the community. Today, He and his wife live in Meridian, Idaho, awaiting their next adventure.