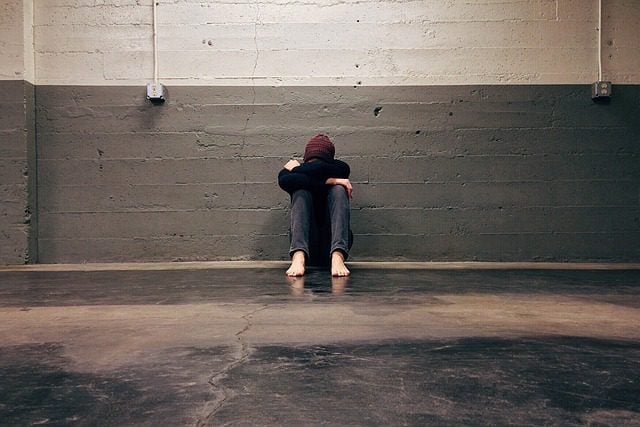 In response to my comment: "If you would shoot your enemy in the head, you might not be a Christian", I recently received a few deeply disturbing responses, like:
"Bulls**t!"
"Keith Giles is soooo wrong"
and my favorite one: "This Keith Giles is a gut-shooter, not a head-shooter, a dumb-ass playing games." 
[Nice].
It starts to make you wonder, "How can Christians who follow the One who said 'Love your enemies' respond to my comment in this way?"
Are they unaware of their Savior's teaching?
Are they willfully ignorant of what He meant by this statement?
Or are they mostly confused by how to apply His teachings in everyday life?
This leads us to Part 3 of my series "Why Are [Some] Christians So Mean?" –
Christians in America are confused about the Old and New Covenant.
As one person on that particular post said, "I get a little confused with Old Testament vs New…is everything in the OT about war and defending (oneself) null after Jesus died?"
See, I think it's this fundamental misunderstanding of how the Old Covenant and the New Covenant work together that's sometimes the problem. This confusion allows us to call ourselves "Christians" without actually following Christ.
Yes, Jesus said that He came "not to abolish the Law and the Prophets" but to "fulfill them." (Matthew 5:17)
But, in what way did Jesus "fulfill the Law and the Prophets"?
Most Christians are taught that this statement implies that the Old Testament Scriptures are still intact. However, that's not at all what Jesus meant. As the writer of Hebrews explains:
"By calling this covenant "new," he has made the first one obsolete; and what is obsolete and outdated will soon disappear." (Hebrews 8:13)
So, when Christ fulfilled the Law and the Prophets, He accomplished what they were pointing to and prophesying about. The point is this: Jesus fulfilled the Old Covenant, and now we are under a new and everlasting covenant.
Rather than become enslaved again to the Old Covenant Laws, we are free to follow Jesus and we therefore are bound to obey Him.
This means that when Jesus says, "Love your enemies" we need to actually do that – and not shoot them in the head (or anywhere else).
And when Jesus says, "If you do not forgive those who sin against you, then your Heavenly Father will not forgive your sins either" we need to start forgiving people. (see Matthew 6:14-15).

Want further proof that Christians today don't understand the difference between the Old Covenant and the New Covenant? Let me ask you to tell me what the New Covenant is.
Honestly, most Christians I ask have no idea what the New Covenant actually is. (Hint: You can find out in Hebrews 8:8-10; and Jeremiah 31:31-34).

See, when we fail to obey Jesus we start to act mean, and the reason why is that following Jesus is meant to transform us into the image of Christ.
In other words, if we're not following Jesus there's no hope of ever actually becoming like Jesus.
It's a little frustrating to me that I even need to write this down or explain this to anyone. It should be such a simple, basic idea to everyone that a follower of Jesus would be like Jesus.
How in the world have we gotten the idea that one can be a Christian but not follow Christ? This would be like a Muslim refusing to obey the Koran. Or a Jewish person who has no clue about Moses or his teachings.
Either you're a follower of Jesus and you take Him seriously, or you are not following Jesus and you should just go ahead and call yourself a humanist who does what he feels like.
You can't have it both ways.
We act nothing like Jesus because we have not been told we should follow Jesus' teachings. We do not obey Jesus because we do not think of ourselves as "Disciples" but as "Believers" who accept a certain set of doctrines and we dare anyone to say we're not really "Christians" even though we don't act like Jesus.
For the record, the followers of Jesus were first called "Christians" in Antioch back in the first century. You want to know why? Because they were all so much like Jesus that their enemies called them "Little Christs" – which is what "Christians" actually means.

If those Antioch pagans could come to America, I don't think they'd call us "Christians" today.
Yes, I'd say that the Church in America is some serious trouble, and if we don't start embracing the New Covenant that Jesus died to initiate, and die to ourselves to receive it, then we will be nothing but a nation of Mean Christians who have no idea who Jesus is, or what it means to follow Him.
[END PART 3]
**
Keith Giles was formerly a licensed and ordained minister who walked away from organized church 11 years ago, to start a home fellowship that gave away 100% of the offering to the poor in the community. Today, He and his wife live in Meridian, Idaho, awaiting their next adventure.