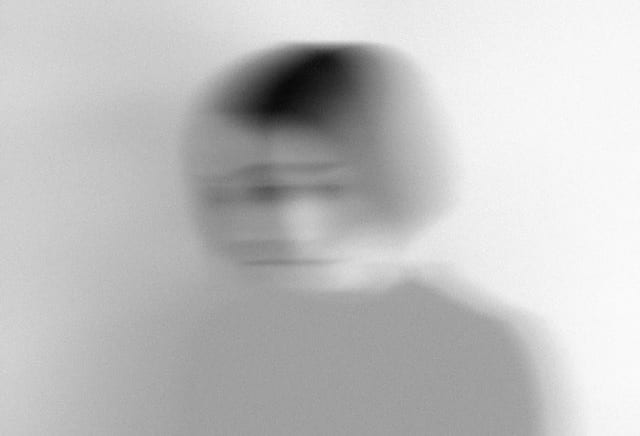 There is more of Christ in the world right now than there was when Jesus walked the earth almost two-thousand years ago.
Don't believe me? It's true.
Jesus, who promised never to leave us or forsake us, poured out his Spirit on all flesh – men and women, young and old, Jew and Gentile – and he even made a startling statement before he went away:
"It is better for you if I go away…" [John 16:7]
But most of us don't believe that for a second. We believe that it would be better if Jesus never left. In fact, most Christians are still holding out hope that – one day very soon [maybe today?] – Jesus will come back and then everything will be just perfect.
But Jesus believed the exact opposite. Jesus told us that it was better for us if he went away. Why? Because if he went away the Comforter, the Counselor, the Spirit of Truth [or the Holy Spirit] would come to us.
That's what most of us don't understand.
Some of us are actually terrified of the Holy Spirit. We not only do not want the Holy Spirit in our lives, we don't trust the Spirit and we put our hope in this Book we wrote about God [and the Holy Spirit].
I once heard someone say that they did not need the Holy Spirit to speak to them or teach them because they had the Bible. Even though – ironically enough – that same Bible says that they need the Holy Spirit to teach them because they don't need a book for that.
Go figure.
What we miss – among other things – is that when Jesus tells us to "abide in him" it's directly related to this same Spirit being poured out on us all.
But, as long as we fear the Spirit and trust our own Book, we deny the possibility that the Spirit could "abide in us" so that we can "abide in Christ" by that same Spirit.
Therefore, we just keep twiddling our fingers, waiting endlessly for Jesus to return so that everything can get better. All the while oblivious to the fact that Jesus can't return because Jesus never left us – and promised never to do so, actually.
The "Second Coming" of Christ was at Pentecost when the Spirit of the Living God was poured out "on all flesh" in fulfillment of the promise of a New Covenant whereby God would dwell among mankind by His Spirit and make a home within every single one of us.
Ever since, Jesus has been slowly returning – one person at a time – as Christ is revealed and awakened within yet another person made in the image of God. As Christ abides in you and you abide in Christ, the presence of Christ is incarnated once more.
"By this, love is perfected with us…because as He is, so also are we in this world." [1 John 4:17]
As more and more people realize Christ is alive and breathing within them, Christ's Kingdom expands, Christ's voice is heard, Christ's heart beats louder, Christ's hands reach out, Christ's love is expressed, and received, and felt in the heart of yet another person where Christ is soon to be resurrected and revived within.
"All of creation eagerly waits the moment when the sons of God are revealed." [Romans 8:19]
Slowly, inevitably, irreversibly, Christ is coming – and will continue to come into this world – one life, one incarnation at a time, until eventually every knee will bow and every tongue will gladly confess that Christ is indeed the Lord of all, to the glory of God our Father.
The Spirit and the Bride say: "Come, Lord!"
And Jesus says, "I will never leave you, nor forsake you."
"Even so," the Church cries out, "Come quickly, Lord Jesus!"
Jesus replies: "Abide in me, and I will abide in you."
Look around you. Look within. There is more of Christ in the world today than there was 2,000 years ago.
This slow-motion second coming is ongoing, irresistible, and almost nearly imperceptibly a relentless wave of love crashing even now against the shores of humanity.
Wake up. The Kingdom of God is here.
Rejoice.
**
Keith Giles was formerly a licensed and ordained minister who walked away from organized church 11 years ago, to start a home fellowship that gave away 100% of the offering to the poor in the community. Today, He and his wife have returned to El Paso, TX after 25 years, as part of their next adventure. They hope to start a new house church very soon.
SAVE 50% ON SQUARE 1:
 Round 2 of "Square 1" starts Jan. 13, 2020. This 90 Day Online Course helps those who want to move from Deconstruction to Reconstruction of their Christian faith. Learn more 
HERE

Limited Time Offer: Save $80 on Author's Academy. 
Learn how to become a full-time author and crack the code for building your platform and marketing your books online. Details 
HERE.