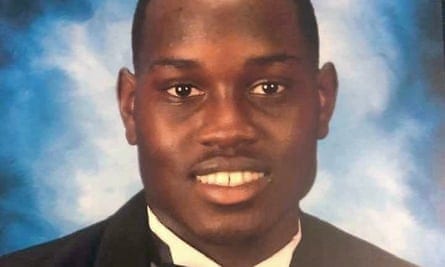 I've just witnessed a murder. In broad daylight. Caught on camera. An innocent man was gunned down.
No charges were filed. No crime was charged.
This is injustice. This is proof that we are not ok.
We need to change. We need "metanoia" – to change our way of thinking.
Fear is killing us.
Dear God, show us the things that make for peace.
Teach us to love one another before it's too late for someone else's son, or daughter, mother, or father, brother or sister.
Please.
Are we really so powerless to stop this from continuing? The legacy of black men, women and children shot dead by white men in this nation is epidemic. Their names are synonymous with our shameful sin of racial prejudice.
Say these names with me. Slowly. Out loud.
John Crawford III – Shot dead in a Wal-Mart holding a toy gun.
Tamir Rice – A 12 year old boy shot dead in the park playing with a toy gun.
Philando Castile – Shot dead in his own car.
Trayvon Martin – Shot dead walking home from a convenience store.
Stephon Clark – Shot in his grandmother's back yard holding a cell phone.
Jemel Roberson – A security guard who had apprehended a suspect and was shot by police who arrived on the scene.
Sandra Bland – After being jailed 3 days for a failure to signal a lane change, was found dead in her cell.
And now…
Ahmaud Arbery – Shot and killed by a former police officer with a shotgun as he was jogging through a neighborhood on a Sunday afternoon, February 23, 2020.
That was over 2 months ago. We are only hearing of his murder after cell phone footage of his killing was released to the public. The video shows that the original story – that he was caught breaking into a home in the neighborhood and was shot – was a complete lie.
Tomorrow would have been his birthday. He would have turned 26.
My oldest son is 24 years old. If he were out running and someone came at him with a shotgun and told him to stop, I would hope he would not be shot dead for not responding.
But, I already know that this wouldn't happen because my son is white. And if it did happen to my son, I have no doubt that those who shot my son in this manner would face criminal charges.
How do I know? Because my son is white.
Do we really believe that if this situation were reversed the results would be the same?
Is it really possible that a white man jogging along could be shot dead by 2 black men and the DA would argue that there was no crime committed?
At the bare minimum this is manslaughter. A case of mistaken identity. An innocent man is dead. Someone killed him. We know his name. But no one cares to prosecute.
A decision not to press charges against those who killed Ahmaud Arbery in cold blood is practically an invitation for anyone with a shotgun in Liberty County, GA to wake up early tomorrow and wait for joggers to run by so they can shoot them dead. No charges will be filed. This, apparently, is now legal in the great state of Georgia.
I believe we can do better. I know we can.
I watched a video of a man being murdered yesterday. His murder took place in February. His killers are at home watching TV today.
This is not justice. This is not acceptable.
If you agree, please send an email to Tom Durden, the Liberty County, GA district attorney who refused to press charges and let him know what you think: His email is tom.durden@libertycountyga.com
I'm tired of watching black people get killed. It needs to stop. We can do something.
Let's do it.
**
Keith Giles is an author, podcaster, father, husband and follower of Jesus. He is the Program Director of Peace Catalyst International (El Paso, TX).