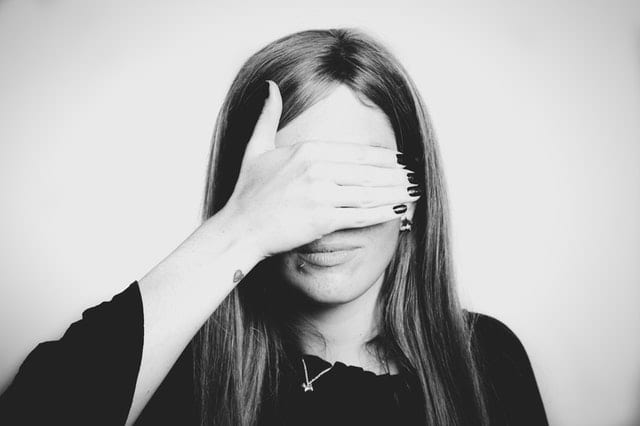 [GUEST POST]
I was in hiding. My friends had begun to wonder if I was a vampire. I was only going out at night with the dogs. No more morning walks, no more visiting with my neighbors in the yard, no more grocery shopping, or eating out.
My doctor had recommended that I apply Fluorouracil, a topical chemotherapy solution, for 21 days to treat the sun damage on my face. My skin was red and tight, flaky and crusty. Like the most fragile porcelain, my skin cracked every time I ate, talked, or smiled. I was embarrassed not only by how ugly I looked, but by the fact that I had done this to myself with years of sunbathing and tanning beds.
Nine days into the treatment, I was ready to quit. I was sure I was having an unusual reaction to the medication and that no one else who had ever used this medicine could have looked this horrible. Plus, my self-imposed isolation was killing me.
I've always been pretty good at convincing myself that my ugly is the ugliest and no one will love me if they see it. So I've hidden myself emotionally and spiritually whenever I've felt ashamed, embarrassed, or in pain. I only wanted people to see me when I looked my best, felt my best, and had my "ish" together. (As my daughter would say.)
How have I hidden? Oh, let me count the ways! The good girl mask, the I'm-always-happy mask, the strong-Christian-faith mask, the I'm-never-in-need mask…just to name a few. At the time I put the masks on, they didn't seem too heavy or uncomfortable. At least they hid my ugliness, insecurities, and fears. They covered me up, that is, until they began to suffocate me.
"God, I can't breathe. Help me! By the way, who is "me"? Will the real Amy please stand up?"
Coming out of hiding seemed painful and scary. What would happen when others saw that the real me could be ugly, mean, insecure, full of doubts and fears? Would I be loved when I didn't measure up to everyone's expectations?
But when you're suffocating you'll do anything to catch your breath. So I swallowed my pride, set aside my vow to not be seen, and invited my friends to visit with me. (I still wasn't about to leave the house, I wasn't that brave!)
And they did. One by one they came to me in my hiding. They were Emmanuel, God with us. God with me. They sat with me, ate with me, and laughed with me. They didn't judge, condemn, or gasp at the sight of me. They didn't even try to coax me out of hiding, they simply joined me in it. They loved and accepted me right where and how I was.
I realized I really did need other people and even though they couldn't change what I was going through, their presence gave me strength and comfort.
During those visits they showed me how to take off my masks by taking off their own. They showed bravery by revealing their faults, weaknesses, and "ugliness." They were authentic and relatable.
They shared their lives:
"I got pregnant as a teenager."
"My child is in jail."
"I had an affair."
"I struggle with depression."
They showed their humanness and in doing so, give me the courage to share mine. Somehow, in the joining of wounds, I found I could breathe again.
They showed me there was actually something healing and beautiful that happens when we share our ugly.
Fredrick Buechner (author of "Telling Secrets") saw the same thing. He said, "What we hunger for perhaps more than anything else is to be known in our full humanness, and yet this is often just what we also fear more than anything else. It is important to tell at least from time to time the secret of who we truly and fully are … because otherwise we run the risk of losing track of who we truly and fully are and little by little come to accept instead the highly edited version which we put forth in hope that the world will find it more acceptable than the real thing. It is important to tell our secrets too because it makes it easier… for other people to tell us a secret or two of their own…"
I found this to be true and hope that you have or will too.
I am forever thankful for those who told their stories, revealed their wounds, and loved me in all of my ugliness.
Thank you for coming out of hiding and joining me in mine. You are beautiful because "once you are Real you can't be ugly, except to people who don't understand." [The Velveteen Rabbit]
ABOUT THE AUTHOR: Amy Chumbley and her husband Eric are both Kentucky natives and have been married 28 years with two adult children, Megan and Sam. They also have two fur babies, Lucy and Shoshanna and enjoy traveling, hiking, walking the dogs, and spending time with their kids (when possible). Some of her favorite things include: 80's music, hot baths and a clean house! She also enjoys organizing and decorating homes and hosting get-togethers and game nights for friends [when COVID is over].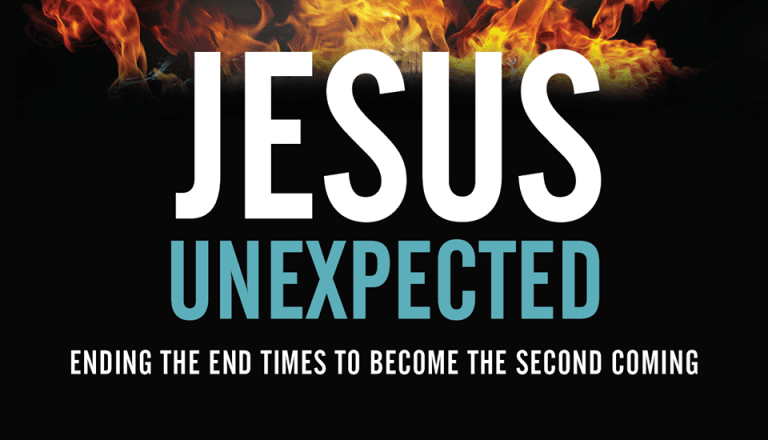 What if the Second Coming is already in motion and there is more of Christ in the World today than there was 2,000 years ago?
Join me on Monday, January 11, 2021 for a new online course –
Jesus Unexpected: Ending the End Times to Become the Second Coming
This course will run for 3-weeks and cover topics like:
*The Mark of the Beast
*Hidden meaning of the Olivet Discourse
*Shocking insights about the End Times Temple
*The surprising origins of Rapture theology
*And more!
Registration is now open for only $19.99
Keith Giles and his wife, Wendy, work with Peace Catalyst International to help build relationships between Christians and Muslims in El Paso, TX. Keith was formerly a licensed and ordained minister who walked away from organized church over a decade ago to start a home fellowship that gave away 100% of the offering to the poor in the community. Today he is the author of the best-selling "Jesus Un" series of books, including "Jesus Unexpected: Ending The End Times To Become The Second Coming" which is available now on Amazon.