[GUEST POST]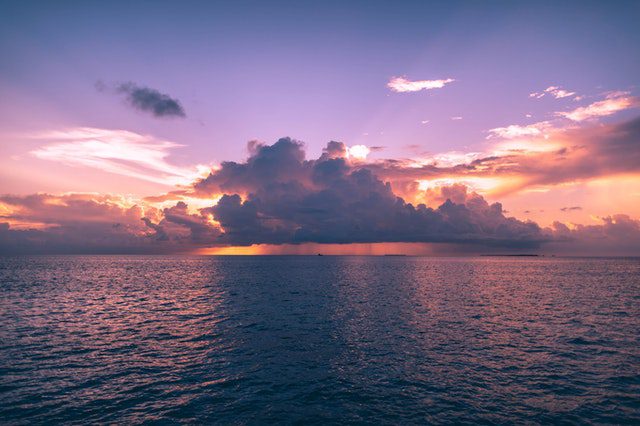 It seemed strange, somehow even wrong, to be decorating a house while someone I loved was in pain and nearing death. Yet that's what I did.
My grandmother was dying in a nursing home in Kentucky and I was moving into a new home in Georgia.
We didn't know how long she had, only that her death seemed imminent. Her 89-year-old body was tired and thin. She'd lost her appetite and her desire to live along with it. She had told me a few months prior that she was ready to go. But I wasn't ready!
I wanted to stop time. I wanted to push rewind. I wanted my grandmother to experience that trip to Hawaii she'd always dreamed of. I wanted to ask her questions about her life that I never thought to ask. I wanted to have one more dinner at her kitchen table.
Hot tears ran down my cheeks.
I scolded myself for my grief and my selfishness.
But I couldn't imagine life without her in it. She'd been there in that little town, in that little house, since before I was born.
I clung to the memories. I wanted to hear her snort when she laughed. I wanted to hear her call Chick-fil-A, "Chick-a- fil." I wanted to hear her practicing her songs for the choir and laugh when her poodle joined in. I wanted to do another annual Christmas photo, the one where she pretended to gulp down the bottle of wine and the rest of us held a wine glass. I wanted to roll my eyes as she passed on her old, unwanted magazines to me. I wanted to hear her pronounce my daughter Megan's name, "Maygun," just one more time. All such normal stuff that you don't realize how precious it is until death arrives to take it away.
I told myself that she had lived a good and long life. And it was true, but it did not erase the pain of losing her.
I told myself that death is a part of life. I needed to accept it. Yet death seemed so final and I was struggling to hold onto my long held belief in resurrection and the hope of life beyond this life.
Then comfort came.
While unpacking I came across several sunset photographs I had taken. I have always loved their beauty, each one unique, each one coloring the evening sky in different hues. Some vivid and some muted. Yet each often offering a spectacular finale to the end of a day.
I began to wonder if death was a sunset and, if so, maybe there could be beauty in it.
I recalled the time I stood on a beach with a crowd of strangers watching the sun go down. We were silent, awed by the beauty, trying to capture it with our cameras. Moments later it was gone and someone broke the silence with applause and others joined in.
It seemed to me that sunset had mirrored my last visit with my grandmother. Words can't explain how beautiful, holy, and cherished the time was.
Her body fading away, like the setting sun, but she was still there. She was concerned that her hair looked a mess. She wanted to hear about my new house and how I would decorate it. We looked at photos and we laughed. We watched HGTV and listened to music. When she needed to use the restroom, I explained the nurses would bring her a bedpan. She told me that was gross and I agreed.
I combed her hair, clipped her nails, fed her, and held her hand as she dozed off. Every single moment precious. The most beautiful sunset I had ever seen. I told her I didn't want her to die. She reached for me, hugged me, and told me she had loved me since the moment I was born. I told her I knew death was a part of life, but it wasn't the fun part. She nodded in agreement.
I wanted the beauty of this sunset to linger a little bit longer.
12 days later, she was gone.
But was she? From my perspective, the sun was gone. It had set but wasn't it rising on the other side of the earth? I hope so. I think so.
I wanted to clap at her funeral, and imagined that somewhere on the other side there was a crowd gathered, waiting, watching, expecting, and applauding at the magnificent sunrise before them. My voice joined with theirs and together we exclaimed, "Beautiful, just beautiful!"
– Amy Chumbley
Amy is a recovering religious addict who began writing as a form of therapy. Her work has been published in several online magazines including: She Loves, Perennial Gen, The Glorious Table, The Grit and Grace Project and more. Her business, "Breathing Room Interiors," has given her the opportunity to pursue her passion for creating beautiful and functional homes. She is a military spouse, proud mama, and dog lover.
**
Did God require a virgin child sacrifice to love or forgive us? Did God sacrifice Himself to Himself to appease Himself and save us from Himself? If you'd like a better perspective on the cross, I welcome you to read my new book "Jesus Unforsaken: Substituting Divine Wrath With Unrelenting Love" which is now available on Amazon in Kindle and Paperback HERE>
Keith Giles and his wife, Wendy, work with Peace Catalyst International to help build relationships between Christians and Muslims in El Paso, TX. Keith was formerly a licensed and ordained minister who walked away from organized church over a decade ago to start a home fellowship that gave away 100% of the offering to the poor in the community. Today he is the author of the best-selling "Jesus Un" series of books, including "Jesus Unforsaken: Substituting Divine Wrath With Unrelenting Love" which is available now on Amazon.