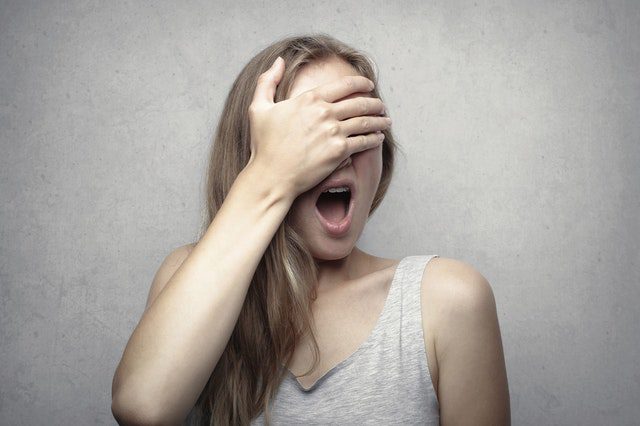 I woke up today to a video post from a friend which featured sermon from author/pastor John MacArthur on why God's Word forbids women from teaching or preaching.
So, in response, I shared links to a
series of 5 Minute Videos
I did about 5 years ago which went through those Biblical clobber passages against women teachers one by one and showed how either those verses weren't saying what we were told they're saying, or how those verses got creatively tweaked over time to support a male-dominated hierarchy in the Church.
I guess part of me just feels really tired, and sad, that this sort of nonsense just won't go away.
How long will we need to point out that
1 Timothy
isn't about "all women" everywhere but specifically about "a woman" in Ephesus?
How many times will we need to point out that when it says "women should keep silent in the Church as the law requires" in 1 Cor. 14 that the Law never says any such thing? [and therefore wasn't what Paul – a former Pharisee of Pharisees – would have actually argued]
How many more times will I need to point out that
Jesus went out of his way to honor women
and include them as his disciples? Or that Paul honored women and named them as people of distinction within the early Church?
How many more times will it be necessary to list out those names of women in the New Testament who served as Deacons, Elders, Apostles, Evangelists, Teachers, and yes, even as Pastors in the early Church?
Honestly, I don't know how much longer, but I am dead set on continuing to take the time to correct this toxic, male, anti-women theology for as long as necessary…until the day finally comes that people won't tolerate this male-centered patriarchy any longer.
What I look forward to most is the day when someone like John MacArthur can't finish his sermon against women because of all the laughter from the congregation as they stand up and walk out on him.
It's more than past time to start calling bullshit on preachers like this. Women are equally equipped by God to preach, teach, speak, write, and serve the Body of Christ as any man is.
Remember, the Spirit of God was poured out on "all flesh" at Pentecost, and the emphasis was made that it was poured out on "men and women", not just on the men.
In fact, I'd love it if we could just have all the men sit back and shut up for a few hundred years so we can allow the women to speak as God always intended.
Until the Church includes everyone – and this especially includes women – we will never fully express the entirety of the Body of Christ as Paul describes.
When Mary sat at the feet of Jesus – a scandalous act for a woman to become a disciple to a Rabbi – Jesus responded by saying that she had chosen something better than serving sandwiches to the men and emphatically declared that this "would not be taken away from her."
If MacArthur and others like him want to take it away from her, or any other woman, I think they need to rethink their decision to defy Christ in this way.
As for me, I want to make room for women – gay or straight, black or white, young or old – to say what needs to be said and do what needs to be done as they are led by the Spirit of the Living God within them.
Why in the world would anyone be afraid of this?
If you're not afraid of women, I invite you to join us for Transform, a collection of curated conversations with some amazing authors, teachers, speakers and spiritual guides who also happen to be female.
People like:
Kristin Kobes Du Mez – Author of Jesus and John Wayne
Rev. Dr. Katy Valentine – Founder of The Metaphysical Christian Facebook Group and co-host of the Heretic Happy Hour podcast
Leanne Hooper – A multiple Near-Death-Experience survivor
Nora Sophia – Spiritual coach and co-founder of Shaia-Sophia House publishing
Brenda Davies – Host of God Is Grey podcast
Iris Poyser – International speaker, ordained pastor, entrepreneur, wife and mother
These exceptional women walk us through ideas that are central to spiritual Transformation such as learning to trust our inner voice, escaping toxic theology, embracing truth in all its wondrous forms and discovering our own path to resurrection life in Christ.
The Transform sessions are available on-demand and will be unlocked and available starting Saturday, May 22, 2021. So, you can watch them at your own pace and re-watch them as needed whenever you like.
I hope you'll join us for
Transform. 
Registration is
open now>
**
Keith Giles and his wife, Wendy, work with Peace Catalyst International to help build relationships between Christians and Muslims in El Paso, TX.  Keith was formerly a licensed and ordained minister who walked away from organized church over a decade ago to start a home fellowship that gave away 100% of the offering to the poor in the community. Today he is the author of the best-selling "Jesus Un" series of books, including "Jesus Unforsaken: Substituting Divine Wrath With Unrelenting Love" 
which is available now on Amazon.