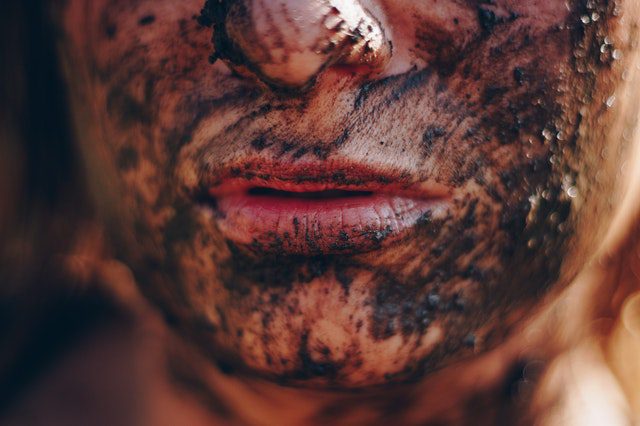 It's kinda surreal to see an article calling me out by name and criticizing something I've posted on my blog on the Patheos Progressive channel. I mean, I get it when an Evangelical Conservative like Ricky Gantz or even anti-gay theologian Robert Gagnon comes at me and posts something about how I'm a false teacher or a dangerous heretic, but when the person calling me out is on the same Progressive Patheos channel as I am…that's…kinda weird.
Anyway, the post by our very own Ted Peters – Sin and Grace – begins like this:
"Sin and grace. If nobody cares about sin, will grace go unnoticed?
This is not a problem for Patheos columnist Keith Giles. He contends that we are obsessed with sin. How I wish this were true. If it were true, then we could drum up some interest both in understanding sin as well as repenting from sin."
As I read through the article, it seems that Ted's problem with me seems to be that I downplay sin and what I should be doing is following the age-old formula used by Christian Pastors around the globe which [as he explains it], goes something like this:
"I'm a Lutheran. When the Lutheran preaches, the task is clear: convict of sin and liberate with forgiveness. The law of God reveals to us our sinful state and our abject helplessness before the throne of grace. After hearing the law, we are supposed to feel as useless and worthless as horse pucky. Then, when we feel guilty, shamed, and worthless, the gospel comes to the rescue. The gospel pronounces the good news of divine grace alone (sola gratia), namely, we are forgiven of our sins and justified by our faith. After hearing the gospel, we are supposed to feel as joyful as Revelation's angels singing te deums. In principle, I affirm that this is excellent theology."
See? This is EXACTLY why I wrote the article in question that Mr. Peters is responding to. Because I am already very aware of that formula and I totally reject it.
What I think he misunderstands is that, when I say "…we are obsessed with sin" I'm NOT talking about the people in his pews. I'm talking about pastors like HIM. And, then when he responds by handing us the "age-old formula" above he pretty much proves my point for me. [Thanks, Ted].
The Church is obsessed with sin. Pastors are obsessed with sin. Hymn writers and worship leaders are obsessed with sin. Every sermon, every song, every Bible study, every prayer is soaked to the saturation point with one thing: SIN.
That, to me, is the problem. Because when I read the New Testament what I see is that "God was in Christ, NOT COUNTING OUR SINS AGAINST US, but reconciling the world to Himself" [2 Cor. 5:19], and "…Love keeps no record of wrongs" [1 Cor. 13:5], and "I will forgive their iniquities and will remember their sins no more" [Heb. 8:12], and "Father, forgive them, for they know not what they do" [Luke 23:34], and "I judge no one" – Jesus [John 8:15], and….SO MANY OTHER VERSES just like these that affirm – over and over and over again – that God forgives sin: instantly, automatically, and categorically.
My point is that what we should be focused on is not SIN but on our RECONCILIATION to God as beloved children. In other words, I believe we should start every Church service where Ted [and every other Christian pastor on Earth] wants to end the service: With the Good News, which – in his own words – is this: "namely, we are forgiven of our sins and justified by our faith. After hearing the gospel, we are supposed to feel as joyful as Revelation's angels singing te deums. In principle, I affirm that this is excellent theology."
Yes. And if we started with the Good News [rather than always needing to share the Bad News first], then I would also affirm that "this is excellent theology."
However, Mr. Peters admits that he is a Lutheran, and not only a Lutheran, but a Lutheran pastor. This predisposes him to follow that age-old formula above where everyone must first be reminded of their uselessness and worthlessness and become extremely aware of how much God sees them as "horse pucky", and THEN [and only then], can we give them the Good News that they are forgiven [after the song service, and special music, and sermon, and altar call], but only until next week when they can come back go through the whole "Sinner-Wretch-Sermon-Song-Forgiven" merry-go-round again….and again…and again.
My question is: Why? Why does anyone need to run through this revolving door of "Wretch-Sinner-Worm-Horse-Pucky-Forgiven [sorta]-Rinse-Repeat"?
If it's true that Jesus forgave sins all the time, without needing anyone to repent or wallow or beg for it, then why don't we start with that?
Why do we need to make sure everyone feels "useless and worthless as horse pucky"?
Why do we need to feel "guilty, shamed, and worthless" before "the gospel can come to the rescue"?
Why not follow the pattern established by Jesus? Why not start off with "Your sins are forgiven"?
Why not follow the pattern established by the Apostle Paul when he tells idol-worshipping pagans that they are "the children of God," and  "loved of God," and already immersed in this Christ "in whom we all live, and move and have our being"?
Want to know why? Because if you start off every service affirming that everyone is already loved, already forgiven, already accepted, already affirmed and already in Christ, it makes it REALLY hard to support a religious system.
And that's the whole point, isn't it?
Religious systems need guilt, shame and fear to thrive. Religious institutions require these to manipulate and control the people in the pews. Without those things, they've got nothing. Zilch.
See, those systems exist to perpetuate themselves. Nothing more and nothing less.
But, the Good News is this: You don't need those religious systems to connect with God. You don't need to sit in any church, or listen to any sermons, or sing any worship songs, or tithe to any denomination to hear the voice of God, experience the love of God, know the heart of God, or flourish in the presence of God.
You already have everything you need  – right here and right now – to know God perfectly.
No gurus. No pastors. No sin. No shame. No guilt. No worthless horse-puckey nonsense required.
You are loved.
And before you ask if you deserve to be loved, let me remind you that asking if you deserve to be loved is like asking if the sky deserves to be blue. It's blue because it's the sky, and you are loved and forgiven because you are God's child, made in the image of a God who is love.
Accept no substitutes.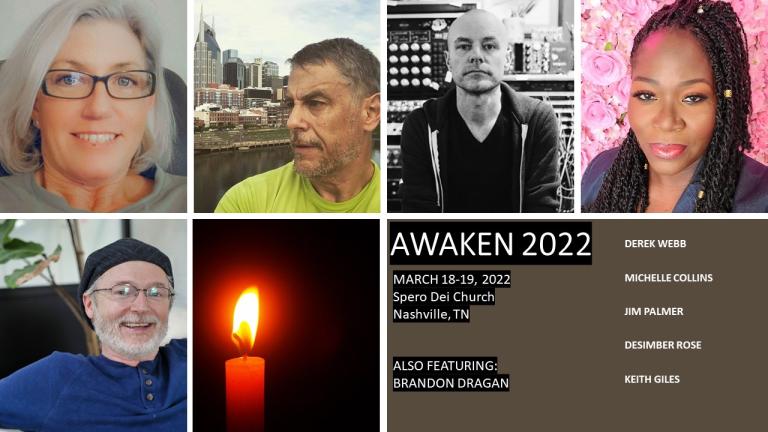 Join me for
AWAKEN 2022
in Nashville from March 18-19 at
Spero Dei
Church. I'll be there along with
Jim Palmer, Derek Webb, Desimber Rose, Michelle Collins, Todd Vick
and
Brandon Dragan
.
Register today for the Early-Bird Rate of $99 HERE>
**
Keith Giles is the author of the 7-part best-selling "Jesus Un" book series from Quoir Publishing. His latest -and final book – in this series, Jesus Unarmed: How The Prince Of Peace Disarms Our Violence is available now.  Keith is also the host of Second Cup with Keith [a new solo podcast available now on the Ethos Radio App, for Apple and Android and on Spotify; and the Heretic Happy Hour Podcast [along with co-hosts Matthew Distefano, Dr. Katy Valentine, and Derek Day], and the new Imaginary Lines YouTube Channel with poet Darrell Epp. He and his wife, Wendy, currently live in El Paso, TX and work with Peace Catalyst International.