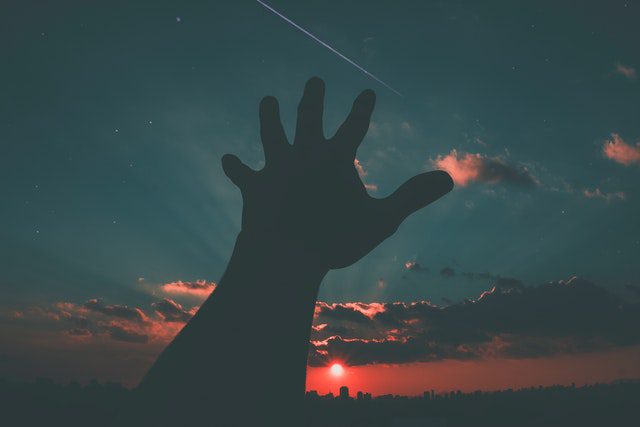 Today's post is a very special one for me. First, because I get to share something with you that I wrote around 3 a.m. a few days ago that really felt like an "A-ha" moment for me.
But, after I share that you need to stick around to see how that turned into something even more amazing just a few days later.
So, here's what I wrote a few days ago:
Why can't I stop thinking about God?
Maybe because God can't stop thinking about me?
"My thoughts of you are more numerous than the grains of sand on the beaches of earth." [Ps. 139:17]
Why can't I stop writing songs about God?
Maybe because God can't stop singing songs of rejoicing over us?
"I am with you,
I am mighty to save,
I rejoice over you
with singing." [Zeph. 3:17]
Did you know God has a favorite song?
There is a song in heaven the angels can not stop singing?
It goes like this:
"Peace on earth!
Goodwill to all people!
A child is born,
A son is given,
His name is Love,
God with us!
And the Kingdom of Love
Shall have no end.
Let Love reign!
Let Love rule!
Let Love and Peace come to you."
The Great "I AM" is a
"We" and an "Us"
God is "We"
God is "Us"
God's pronouns are
"We" and "Us"
God is "We"
God is "Us"
**
After sharing that privately on my Patreon page, and over at my Square 1 community page, something really wonderful happened: My friend Jo Olivia sent me a note along with this video of herself playing a song that she wrote and recorded using my post above as inspiration for the lyrics.
Here's her note:
"You wrote the most incredible post on Friday about God singing over us and as I read the words almost instantly a tune came to me and a little song formed within half an hour using your amazing words!"
Here's the video of herself singing the song:
Wow. Pretty amazing stuff, huh?
It really gives me so much joy to think that what I write can touch and inspire others to create beautiful music, and lyrics, and poems, and who knows what else, to touch and inspire even more people I've never even met.
If this blesses you, please share it with your friends online. Let's keep the love flowing!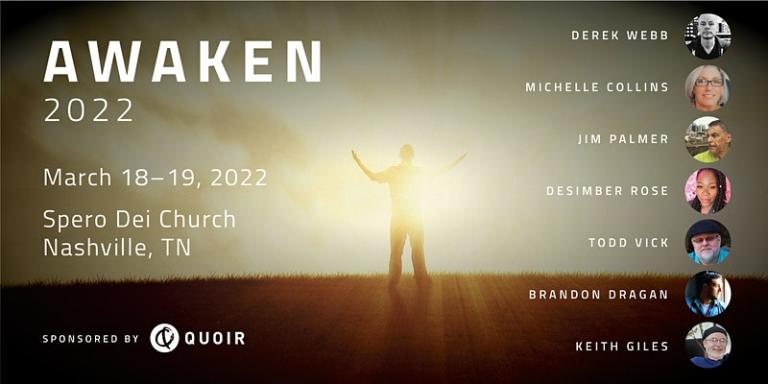 MEET ME IN NASHVILLE? 
Quoir Publishing is proud to sponsor this amazing event in Nashville, TN and we would love to meet you there!
AWAKEN
2022
and it's the perfect opportunity to hear from a few of 
our best-selling authors 
as they share their stories of healing and provide hope for your spiritual journey out of toxic religious systems and into more freedom, joy and a deeper connection with God and others.
It's called 
Details: 
AWAKEN
2022
 will take place Friday, March 18 and Saturday, March 19 at the lovely Spero Dei Church in Nashville, TN. 
OUR VISION: To engage in dialog about questions of faith and doubt, like:Is there life after religion? How do we approach Scripture after deconstruction? How does toxic religion sabotage spiritual and human development?
What is the mental and emotional aftermath of spiritual abuse?
How can I embrace mystery and let go of my need to always be right?
Am I the only one who feels or thinks this way?
How can I discover my own inner spiritual guru?
Our guides for these conversations will be:
Jim Palmer 
Desimber Rose
Michelle Collins
Keith Giles
Todd Vick
Brandon Dragan 
PLUS: We'll enjoy an exclusive private concert performance by Derek Webb on Saturday night.
AWAKEN
2022
 will be our opportunity to find common ground and discover practical resources for reconstructing our faith outside of any religious framework.
EARLY-BIRD DISCOUNT
: We've extended our 
$99 Early-Bird
 rates until Jan. 22, so there's 
still time to register at our lowest rate
 for a few more weeks!
REGISTER TODAY>
**