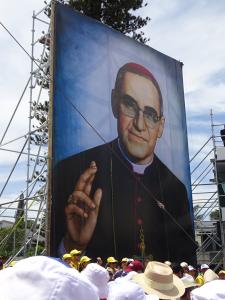 Archbishop Oscar Romero and Pope Paul VI will soon be recognized saints of the Church.
Yesterday in Rome, Pope Francis received Cardinal Angelo Amato, Prefect of the Congregation for the Causes of Saints, and approved the miracle attributed to Blessed Romero's intercession.  Killed on March 24th, 1980 for hatred of the faith, he was declared a martyr and beatified in 2015.  I had the blessing of being present at that ceremony in San Salvador.
Though Rome has not set a date for the canonization, the hope it will be later this year.