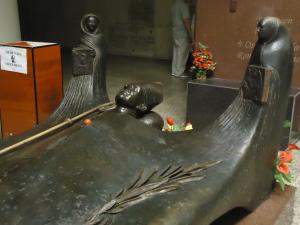 Even though today is the third Sunday of Lent, this March 24th marks the first time the Feast of San Oscar Romero is celebrated since his canonization last October 14th by Pope Francis in Rome.
On a day like today in 1980, Archbishop Oscar Romero was celebrating Mass in the chapel of the hospital's property where he lived. A car stopped in front of the open doors of the chapel and right after he finished preaching, as he walked toward the altar, a shot was heard. The Archbishop collapsed and died.
A vigil was held last night in San Salvador and a Mass in the main square of the city will be celebrated today in honor of the recently declared martyr and saint.
During the canonization liturgy last year, Pope Francis stated that "Archbishop Romero left the security of the world, even his own safety, in order to give his life according to the Gospel, close to the poor and to his people, with a heart drawn to Jesus and his brothers and sisters."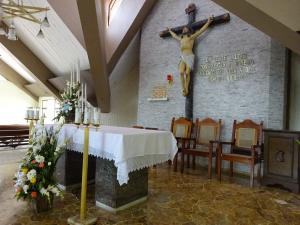 Chapel where Romero was killed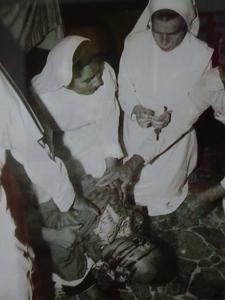 Sisters tending to the Archbishop after he collapsed
All pictures are mine, all rights reserved.