In the last 10 years, witchcraft and interest in the occult has seen a massive resurgence. I want to spend some time considering what I think are some of the most important advances in the craft, magickal practice, witchcraft, andpaganism in the last decade. Going forward, I'll refer to all of the previously mentioned terms as "the path".
What qualifies as advancing occult practices?
Before I get into what I feel is the best advances, or most beneficial contributions to the path, let's get clear on what I consider advancements. Each item I have included must benefit the people within the path and it's communities, improve the view of the witch within the mainstream culture, or provide benefit to the witch soul overall. That last one is difficult to quantify, so I decided to ask witches from all walks of life what they thought as well. You'll see their quotes included below.
Advancing a practice takes on various forms, and this list will include references to pop culture, shifts in authoring books, magickal practices, and more. I include 9 items on this list, and I'll probably write more of my thoughts in future blogs.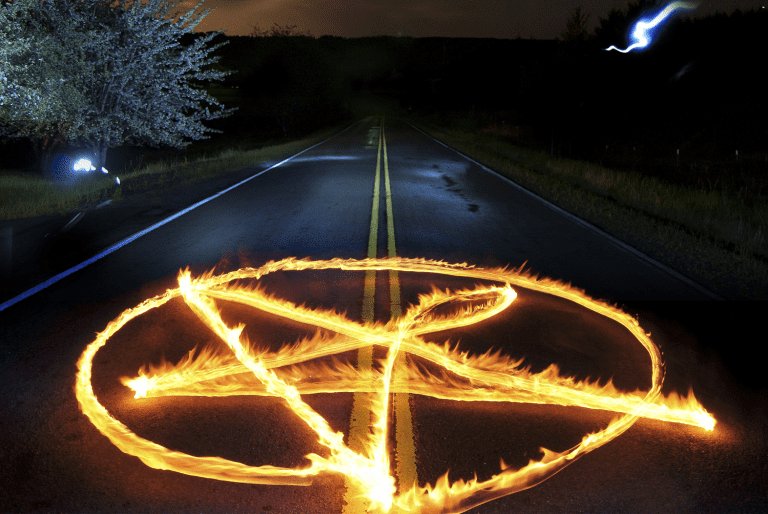 The Top Nine
Magical Activism Becomes Mainstream
Activism and witchcraft, the use of witchcraft within politics, and towards many justice movements has become firmly entrenched as mainstream. From hexing the patriarcy, to protection magick for Black Lives Matter protestors, to environmental protection and magick affirming the rights of First Nations/Aboriginal peoples, "big magick" that goes beyond the self has become more commonplace.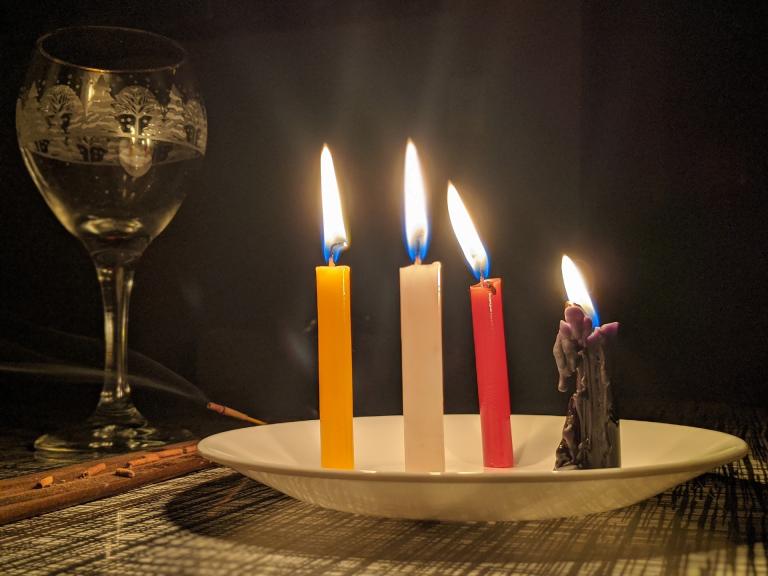 When we consider stories from the early days of witchcraft, we know of only a couple times where groups of witches gathered together to enact major change. Operation Cone of Power and magick like it are now much more common. With books such as these, it is now a part of the common egregor of magick performed by witches:
The New Aradia: A Witches Handbook to Magical Resistance edited by Laura Tempest Zakroff (yours truly is a contributing author)
Witchcraft Activism: A Toolkit for Magical Resistance by David Salisbury
Revolutionary Witchcraft: A Guide to Magical Activsm by Sarah Lyons 
Feminism advances the view of the witch
In this decade of great advancements in intersectionality, more than ever feminism has seen the witch as a mantle of theirs. For some, claiming the title of witch goes hand in hand with feminism and has very little to do with witchcraft and personal spiritual practice, and more to do with the reclaiming of a word used to accuse and murder women who were different, who were midwives, who spoke out, who had money. Recently Michelle Rempel-Garner, a Member of Parliament in Canadian government spoke out about witches, further showing the advances feminism has afforded witchcraft within the mainstream view.
To all the witches out there, keep rocking it. #samhain #halloween pic.twitter.com/DIJg9bf1Mx

— Michelle Rempel Garner (@MichelleRempel) October 30, 2020
Podcasts within witchcraft that further bring witchcraft and feminism together include two of my favourites, The Fat Feminist Witch https://thefatfeministwitch.com/, and The Witch Wave https://witchwavepodcast.com/ .
Online Community Growth
"For me it's Instagram. Type in a hashtag and get instantly connect to accessible healers, rootworkers, magic movers and manifesters. The keyword being accessible. For people who are unable to have books due to living situations or the need to still be in the "broom closet" Instagram has been a way for modern witches to feel connected and to know they are not alone. It's also accessible because you can often get responses back from people more readily than you can get at a conference with big name pagans. Big name pagans definitely still exist on Instagram but there are so many more visible options of words and work from Witches who do not have as big of a platform but oftentimes have even more wisdom than what is currently presented in the mainstream.

My current favorite hashtags are
#queermagic
#blackfemmemagic
#qtpocwitches
#blackwitchesofinstagram
#brownwitchesofinstagram
#ancestorveneration"
– Rawiyah Tariq, of MammyisDead.com
With the availability of so many platforms online, technology and the internet come in near the top of this list. 2020 has seen great advances in particular with a shift to greater participation in online groups for rituals, however this is not new to the scene. Online rituals, workshops, and festivals have exploded in the last decade, and it is here to stay. Personally having finished a year long working of online sabbat rituals with the same group of people, I can honestly say it's some of the most powerful magick I've ever worked, and has deeply influenced my psychic ability in terms of vision working. If you have yet to take an opportunity to be part of an online ritual, I would encourage it. Festivals can often offer ritual, along with some fantastic workshops. This has been opening to so many in community when we may not otherwise be able to get somewhere in person. Although there's something special about in person gatherings for festivals in particular, the option for online either in combination with in-person, or exclusively online, allows for much greater accessibility within the path's community.
"I feel like one of the biggest advancements and drawbacks for the witchcraft/paganism community has been social media. Now, more than ever, practitioners are sharing their passion for how they choose to connect with the natural world around them and finding like-minded people who feel the same. This connection has brought also brought forward infighting, gatekeeping and the over-sharing of practices that were once held secret. Is it a good thing? Good is relative, but I do think that practitioners becoming more public and finding their tribes is an important step right now for the community as a whole." – Sam Belyea, Astrologist

"I think the biggest one was social media. This may be a double edged sword for many, but many people go to church for community and now being able to find other like-minded people (or to see cool-looking people doing fun pagan things that make you curious as well) has really helped mainstream witchcraft" – Chaweon Koo, of Witches and Wine 
Calling out racism, transphobia, and homophobia
It was difficult to sum this up with a few words for a heading, as it is so broad. Part of calling out racism, transphobia, and homophobia has been the identifying of closed practices (for example, smudging), and calling out the privilege and racism that developed over decades within communities that felt entitled to use these closed practices. While it seems some of this has come with excessive emotional labour of fellow black witches/pagans, tolerance for non-members using closed practices has dropped substantially. It has been called out and named, it has toppled festivals that were quote unquote pillars of the community before.
"I always thought witchcraft was going to become more main stream, but I could never have imagined the ways in which it manifested. I'm very glad that people have become more conscious about cultural appropriation and the ethics of their practice. I do wish however that people were more dedicated in their pursuit of knowledge, and gratitude for those who have come before." – Lilith Dorsey of www.lilithdorsey.com

"The high profile instances of the wider community confronting transphobia is a big one to me. Particularly by holding leaders accountable, which is not something we would have seen 10 years ago. We still have a long way to go, but Im heartened by seeing this type of community solidarity in increasing numbers year by year." – David Salisbury, Author and Activist 
Diversity among authorship
In the mainstream publishing world, there has been very little change in terms of diversity. According to the Publishing Database Survey completed in 2015 and again in 2019, "the field is just as white as it was four years ago", while it did see an increase in the number of LGBTQ authors, and an increase in the number of authors with a mental, physical, or chronic illness. It did note the most improvement in diversity was among leadership, interns (49% percent black, indigenous, or person of colour). You can read the full report here https://blog.leeandlow.com/2020/01/28/2019diversitybaselinesurvey/.
I asked Llewellyn for information about diversity among their authors, requesting for ethnicity and age in particular. Unfortunately they were not able to provide any data at the time of publishing, however I have noticed (as have the editors I spoke to) that the diversity at Llewellyn and other niche publishers has gone up when compared to the broad publishing world. When asked about his top 10, Matthew included:
"…Smaller specialty publishing houses more diversity of advanced, scholarly, niche, and rarer materials… More inclusion and focus of folkloric and academic sources." – Matthew Venus, of SpiritusArcanum.com
Public Acceptance and Easy Information Access
When I first became a witch, I was very much aware of who I could share that information with, when and where I could have open conversations about paganism or earth based spirituality. I typically would begin coming out of the broom closet with someone by saying I practiced an earth based spirituality, and perhaps if open I would identify with Wicca (which seemed to be more commonly known). Thankfully, that roundabout process doesn't seem to be necessary now. Part of this is certainly more that I am secure in my own practice, however there's far more openness to have someone identify with a different spiritual practice than the mainstream religions. I credit some of this to the hard work of groups like Covenant of the Goddess, Universal Unitarians, and World Interfaith Harmony Week. In Nova Scotia, Interfaith Harmony Week has welcomed pagans, druids, and witches for almost a decade, and that work shows.
This public acceptance comes alongside of greater access to information, and this not only has the benefit of sharing info with non-pagans, but also allows more access to info for those within the path. Armed with information, new witches are benefitting from the knowledge, wisdom, and mistakes of others, they are able to better discern safe and unsafe situations for themselves, as Maeve states:
"Probably public acceptance, people barely bat an eyelash now when they find out you are a pagan, (25-30 years ago when I, "came out," it was a whole different story). We do not have to worry about social services showing up on our doorsteps because our child talked about the Day of the Dead at school. The information out there is growing exponentially, which has lead to the benefit of creepy bastards not being able manipulate young witches with the the free reign they use have. I know it sounds unbelievable, but seriously, it really happened. I was married so they kept their distance, but I saw it over and over." – Maeve, co-host of Three Witches and a Druid podcast , and host of Sun and Sea, The Witching Hour on CKDU 88.1FM ckdu.ca
Commitment to Environment and Locally Based Practices –
Something near and dear to my own practice is that we are seeing a shift in practice to asking important questions about how it impacts the environment. Witches are finding ways to work with the plants and local land spirits near their homes, asking their local stores how stones are obtained and mined, and intentionally moving to a local/land-based practice.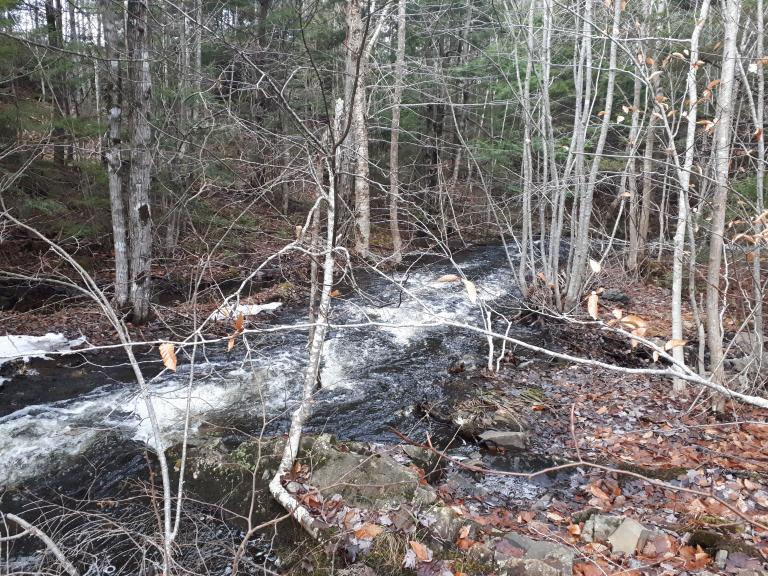 For me this means creating more of my own incense and smoke cleansing blends, creating potions with the ingredients on hand or nearby. In my blog about 100 mile witchcraft, I speak to this extensively. Check it out at https://www.patheos.com/blogs/agora/2019/11/living-the-liminal-the-100-mile-witch/
Sigil Magick
Though sigil magick was initially developed by the late Austin Osman Spare, it came into the forefront again in the past decade. As an art form it draws influences from Spare, from graffiti subcultures, from ceremonial magick, from ancient tablets, and more. Current trends in sigil magick are largely influenced by Laura Tempest Zakroff  and all of her incredible work exploring sigils in a way that (to me) feel more fluid and moving, as though the magick moves through the lines and curves she creates.
Sigil magick has been used to get more traffic to one's website, to rock the vote, to share laughs (think about memes), for healing. Basically, if you can think it, there's a sigil for it. Personally I have found fantastic results with sigils using the techniques in Laura's book (Sigil Witchery, get it at her website above), with older techniques like writing out my intent and parsing it down to non-repeated consonants, individual sigils for planets, and the use of planetary squares. That might need to be another blog so I'll not ramble about it here.
Psychic Development as a Core Path Practice
It might only be an impact over the last few years, however I don't think we can talk about the last 10 years without mentioning psychic development becoming a core path practice. Following predecessors like Christopher Penczak's The Inner Temple of Witchcraft, Mat Auryn's book Psychic Witch firmly roots psychic development into the practice of beginner and experienced path practitioners. Meditation, vision working, aura sensing, and astral travel all have an important place within my own practice, and if book sales are any indication, many of us who follow the path value psychic development in our core practice.
As I reflect on this blog which has taken me days to write and pull together, I know this list will only grow. The 2010's have been a decade filled with great growth and advances for witches, and yet we still have so much work to do to see witchcraft and paganism as truly mainstream, and not just something comedic, or for use in horror flicks. Blessings from the liminal,
Jade.
Want to see more from Jade? Subscribe to her blog on Patheos.
Want a reading (natal chart or divination)? Go to www.livingtheliminal.ca
Social Media: www.facebook.com/livingtheliminal www.instagram.com/livingtheliminal