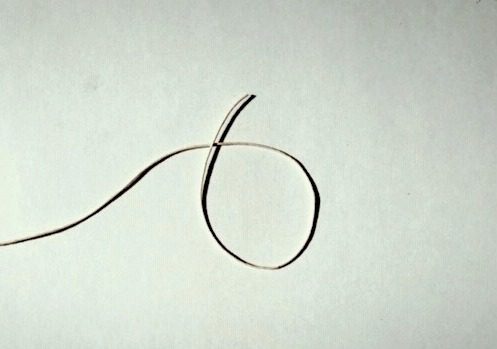 Pull on any thread of the Our Father, and you will soon find yourself enfolded in the whole cloth.
The parable of the debtor who was forgiven an enormous debt but refused to forgive a far smaller debt owed to him was read during liturgy this week and brought to mind the vast scope of this phrase of the Lord's Prayer: "Forgive us our debts just as we have forgiven our debtors."
We read of those in centuries past who, knowing of their inability to forgive, would omit these words, but hiding is hopeless. The demand can stick like a bone in your throat but it can't be denied. This is the requirement. If you wish forgiveness, you must not only forgive, but forgive just as you are forgiven.
How are you forgiven? Wholly, totally? Is that how we forgive? We might feel a sort of neutral attitude is good enough. But how to arrive at even this state? In the wake of an injustice, an injury, an insult, an avalanche of reaction comes.
There is an inner commotion and disturbance within, an endless swarm of repeating thoughts. How to calm all of that? "We must not let our will consent to it, but say with all our will, I do not will, no, I do not approve these feelings of vengeance which are in me in spite of myself…," French priest Fr. D'Elbée writes, "I repudiate them. And it is here that we must not confuse temptation with consent…. It is perhaps with the fine point of my will that I will say 'I do not consent' while my whole nature in turmoil cries out the contrary."
Do not confuse temptation with consent! We live in a stream of temptation, it is unavoidable. It comes right along with inherent self-regard, self-aggrandizement, pride, greed, envy. It is all there, incessant "incoming." But do I see it, and do I consent? So we begin with forgiveness and find ourselves needing to bring our will under the divine will.
Not "neutrality" but love
An intercessory prayer shows us what this will intends. Not just "neutrality" toward those that have harmed us but love. "Protect from injury those who have done us injury, we pray. Lord have mercy."
We are to ask for peace to those who have destroyed our peace, prosperity to those who have taken what was ours, love to those who have refused to love. Lord have mercy. Do we not hope for those gifts to be bestowed along with forgiveness? Are they not what we wish for ourselves when forgiven?
So, the prayer tells us, we must wish them as well for our neighbor.
The "fine point of my will." Yes yes, or no no. To see, to watch, to respond, these are daily needs, and we pray for our daily bread, that we may receive the grace we need, every day. More of the prayer comes into view.
"Peace I leave you, my peace I give to you, not as the world gives…" A very particular, unique, distinct peace is promised here. A gift of the Holy Spirit, the peace of the kingdom that has come, is coming, is here. And what more liberating, free, joy-filled kingdom than one in which there is no rancor, no bitterness, no trace of resentment anywhere within me against anyone.
We began with forgiveness, and found the need to come under the divine will through daily grace. Then we enter the kingdom, praising the glory of the Father.
It is all there, the Our Father is a hologram, whole, entire, inseparable, eternal. It is no wonder that we sense are entering an entirely new realm each time we begin to listen.