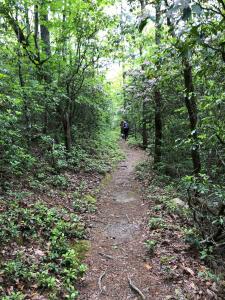 Scripture:        Ezekiel, chapters 4-7; Revelation, chapter 3
Revelation 3:1, 7-8, 14-16 (NASB) – To the angel of the church in Sardis write: He who has the seven spirits of God and the seven starts, says this: "I know your deeds, that you have a name that you are alive, and yet you are dead…
And to the angel of the church in Philadelphia write: He who is holy, who is true, who has the key of David, who opens and no one will shut, and who shuts and no one opens, says this: "I know your deeds. Behold, I have put before you an open door which no one can shut, because you have a little power, and have followed My word, and have not denied my name…
To the angel of the church in Laodicea write: The Amen, the faithful and true Witness, the Origin of the creation of God, says this: "I know your deeds, that you are neither cold nor hot; I wish that you were cold or hot. So because you are lukewarm, and neither hot nor cold, I will vomit you out of My mouth."
Observations: I know your deeds.  That's a sobering reminder to us that what we do – and what we don't do – matters. I wrote a post entitled "When Did 'Religion' Become Bad?" recently, which discussed the tendency to reject "religion" because of its potential to lead us to legalism. Such a reaction is like "throwing out the baby with the bath water." Should we avoid legalism? Absolutely! Does that mean that what we do doesn't matter?  No!
In each of the letters to the churches in Revelation 3, Jesus says, "I know your deeds."  In fact, five of the seven letters contain that phrase. The other two – to Smyrna and Pergamum – also indicate that Jesus knows their deeds. In other words, Jesus is paying attention to what we do.  That shouldn't be a surprise to anyone who claims to follow Jesus.  After all, he told his disciples (John 14:15), "If you love Me, you will keep My commandments."
One thing to remember as we read Revelation 2-3 is that all seven of the letters were being written to churches.  In Biblical terms, the "church" is the fellowship of believers in a particular area. Jesus is not singling out a particular "church" as in "denomination" – for praise or for warning. He's talking to all of the believers in each community.
Five of the seven churches are warned about their actions:
            "I have this against you, that you have left your first love.  Therefore, remember from where you have fallen, and repent, and do the deeds you did at first" (Revelation 2:4-5a)
            "I have a few things against you, because you have some there who hold the teaching of Balaam, who kept teaching Balak to put a stumbling block before the sons of Israel, to eat things sacrificed to idols and to commit sexual immorality. So you too, have some who in the same way hold to the teaching of the Nicolaitans. Therefore repent…" (2:14-16a)
            "I have this against you, that you tolerate the woman Jezebel, who calls herself a prophetess, and she teaches and leads My bond-servants astray so that they commit sexual immorality and eat things sacrificed to idols… And I will kill her children with plague, and all the churches will know that I am He who searches the minds and hearts; and I will give to each one of you according to your deeds." (2:20, 23)
            "I know your deeds, that you have a name that you are alive, and yet you are dead. Be constantly alert, and strengthen the things that remain, which were about to die; for I have not found your deeds completed in the sight of My God." (3:1b-2)
            "Those whom I love, I rebuke and discipline; therefore be zealous and repent." (3:19)
What we do matters!
Application:  It would be easy for someone who reads my blog regularly to think that I'm just looking for Scriptures that support the idea that what we do matters. That's why my daily readings are based on a schedule that I have taken from someone else.  I don't decide each day what to read; I simply respond to what I read as God directs me. Today, my first thought went to Ezekiel, and the judgment on Israel and Judah for their 430 years of rebellion and idolatry.  However, when I read Revelation 3, the phrase I know your deeds jumped out at me.
What does this mean? Beyond the obvious – that what we do matters – there's a second point. Jesus is warning us to take His commandments serious, to take our discipleship seriously. At some point, the time for warnings and reminders is over. We tend to think about that in terms of Jesus' return, but our own time may be over long before that. Someday, Jesus will come back for everybody – but every day, Jesus comes back for somebody.
I know your deeds…Repent…and remember the promises to the one who overcomes.
 Prayer:   Father, we confess that it is tempting to think that what we do doesn't matter. If we don't do what you call us to do, someone else will. If we fall short of holiness, your grace will cover us. And your grace will cover us when we fail – if we repent. But a pattern of willful failure will harden us against your will and make it harder for us to repent.  As Jesus said to the church in Sardis, "Remember what you have received and heard; and keep it, and repent."  Help us to do that, today and every day.  Help us to be among the ones who overcome.  Amen.