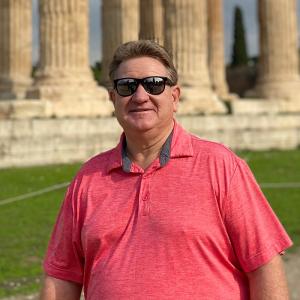 Scripture:        Ezekiel, chapters 36-37; Psalm 110; Revelation, chapter 19
Ezekiel 36:22-32 (NASB) – "Therefore say to the house of Israel, 'This is what the Lord God says: "It is not for your sake, house of Israel, that I am about to act, but for My holy name, which you have profaned among the nations where you went. And I will vindicate the holiness of My great name which has been profaned among the nations, which you have profaned among them. Then the nations will know that I am the Lord," declares the Lord God, "when I show Myself holy among you in their sight. For I will take you from the nations, and gather you from all the lands; and I will bring you into your own land. Then I will sprinkle clean water on you, and you will be clean; I will cleanse you from all your filthiness and from all your idols.
Moreover, I will give you a new heart and put a new spirit within you; and I will remove the heart of stone from your flesh and give you a heart of flesh. And I will put My Spirit within you and bring it about that you walk in My statutes, and are careful and follow My ordinances. And you will live in the land that I gave to your forefathers; so you will be My people, and I will be your God.
Moreover, I will save you from all your uncleanness; and I will call for the grain and multiply it, and I will not bring a famine on you. Instead, I will multiply the fruit of the tree and the produce of the field, so that you will not receive again the disgrace of famine among the nations. Then you will remember your evil ways and your deeds that were not good, and you will loathe yourselves in your own sight for your wrongdoings and your abominations. I am not doing this for your own sake," declares the Lord God; "let that be known to you. Be ashamed and humiliated for your ways, house of Israel!"'"
Observations: Our passages for today include Ezekiel 37, the familiar "dry bones" passage. That vision symbolized God's plan to restore the people to their land and their status as "His" people. But I'm drawn today to chapter 36, and the phrase, "It is not for your sake."  God is planning to do great things for the people of Israel, but not because of any good they have done. After all, they were in exile because they had not done good!
Our passage from chapter 36 describes the ways in which Israel had dishonored God. They had profaned His name among the nations. They had developed hearts of stone, which were unresponsive to God. Their uncleanness – your evil ways and your deeds that were not good – had polluted the land. Their disobedience and rebellion had led to their exile.  No one could honestly say that they didn't "deserve" their punishment.
Now, God was preparing to restore them – but they needed to recognize that it was not for their sake.  They hadn't done anything to deserve God's favor; that's what "grace" is all about. Their disobedience, and the punishment that resulted, had caused other people to speak against God.  "When they [Israel] came to the nations where they went, they profaned My holy name, because it was said of them, 'These are the people of the Lord, yet they have left His land'" (36:20). God was going to act to uphold His name and His character. The people of Israel would benefit from God's act, but it was not for their sake.
Application:  I fear that we often misunderstand this principle. We convince ourselves that God's favor means that we are "good people," that somehow we deserve His blessings. Nothing could be further from the truth! Every blessing that God gives us is a result of his grace. When we forget that, we can become prideful – thinking that we deserve God's favor. That leads us to believe that we're better than other people. From there, we fall into the trap of thinking that wealth and health are signs of God's favor, and that poverty and illness are signs of His disfavor. His Word clearly teaches us that this is not true.
We should always remember that anything that we consider a blessing is a gift from God. Hopefully, we have all learned to receive gifts graciously and gratefully – even if we don't particularly "like" them at first. The fact that God didn't restore Israel for their sake doesn't mean that God didn't love them. It didn't mean that God wasn't working for their good through everything that happened. It simply means that they hadn't "earned" His favor.  And neither have we.
Prayer:   Father, thank you for all of the ways that You have blessed us today. Forgive us for not recognizing Your goodness, for not being grateful for Your work in our lives. Help us to see the ways that You are working; more importantly, help us to understand Your purposes in us. Guard us against spiritual pride that would convince us that we "deserve" your favor.  Help us not to think that your blessings are "for our sake"; help us instead to seek to do all things for Your sake, and for Your glory. Amen.