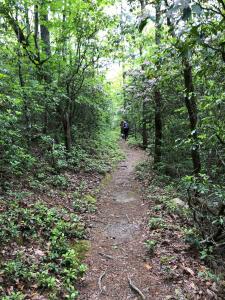 Scripture:        Nehemiah, chapters 3-4; Luke, chapter 23
Nehemiah 4:9-15 (NASB): 
But we prayed to our God, and because of them we set up a guard against them day and night. And so in Judah it was said: "The strength of the burden bearers is failing, yet there is much rubble; and we ourselves are unable to rebuild the wall." And our enemies said, "They will not know or see until we come among them, kill them, and put a stop to the work."
When the Jews who lived near them came and told us ten times, "They will come up against us from every place where you may turn," then I stationed men in the lowest parts of the space behind the wall, the exposed places, and I stationed the people in families with their swords, spears, and bows.  When I saw their fear, I stood and said to the nobles, the officials, and the rest of the people: "Do not be afraid of them; remember the Lord who is great and awesome, and fight for your brothers, your sons, your daughters, your wives, and your houses."
Now when our enemies heard that it was known to us, and that God had frustrated their plan, then all of us returned to the wall, each one to his work.
Observations:
Nehemiah faced a big challenge. He had been living in Susa, the capital of the Persian Empire. He was a royal official and was well respected by the king. However, when word came to him about the state of the city of Jerusalem, and particularly its wall, he was shaken. God called him to go to Jerusalem and oversee the repairs to the wall. The king, Artaxerxes, responded favorably to Nehemiah's request for time and resources to do the job. In chapter 3, Nehemiah tells us who performed the work, and where.  Things seemed to be coming along well.
But then in chapter 4, opposition arises. We met Sanballat and Tobiah in chapter 2, when Nehemiah first arrived and began organizing the work. Now, these two men are determined to stop the work.  First, they tried to discourage the workers by mocking their work (see 4:2-3). Even though some of the workers were demoralized (see verse 5), the people continued the work.  But Sanballat and Tobiah didn't stop there: "they were very angry. So all of them conspired together to come to fight against Jerusalem and to cause confusion in it" (verse 8).
Setting up a guard:
That brings us to our passage. In response to the opposition, Nehemiah and the people prayed to our God, and because of them we set up a guard against them night and day.  What a powerful illustration of the way that we join God in His work! They prayed to God, because they knew that without God's help they could do nothing. They trusted God; after all, God had been with Nehemiah from the beginning of the project. They had also experienced God's provision and God's help. So they prayed to God; but they also set up a guard.
That reminds us that we are to be prepared to take whatever action God directs. Trusting God does not mean sitting back, doing nothing, and expecting God to magically fix everything. It means knowing God's purposes, seeking His direction, and doing what He calls us to do.
But we also need to remember that the enemy does not give up just because we overcome one obstacle. He continues to fight against God's people, and to look for ways to discourage us or even destroy us. The imagery of this passage – setting up a guard – is important to all of us. We can never become so self-assured in our own spiritual strength that we become lax in our discipline. Scripture tells us that Satan is like a roaring lion, seeking someone to devour. He and his demons are always looking for some weak link in our armor – or some "low place in the wall" – where they can attack. But when we seek God's direction and help, and respond to what He calls us to do, God will frustrate their plan (see v 15), just as He did with Sanballat and Tobiah.
Application:
How do we set up a guard? What does that mean to us in practical terms? First, spend time in Scripture and in God's presence daily. When we read Scripture, and intentionally listen to what God is saying, He will direct us. He knows exactly what we need each day, and He is ready, willing, and able to give it to us.
Second, we need to have relationships within the body where we can draw strength and encouragement. One of Satan's biggest lies is to tell us that we don't need these relationships, because no one else really understands the challenges we face. We need to have a few close friends with whom we can share honestly about our burdens, our challenges, and our temptations. We need people who will pray for us and with us – setting up a guard.
Third, we need to be intentional about avoiding circumstances and situations where we know we are susceptible to temptation. We do that for our own good, but we also do it for the reputation and the good standing of the Church. God will help us to know how to set these kinds of hedges in our lives. We shouldn't be ashamed or embarrassed about doing it.
Finally, we need to keep our eyes on Jesus. He is the author and finisher of our faith (Hebrews 12:2), and he is our advocate seated at the right hand of the Father. If we keep our eyes fixed on him, he will lead us in the right way!
Prayer:   Father, thank you for reminding us to seek You first – but also to be ready to join in the work. Thank You for the example that we see in Nehemiah and the Jewish people: they prayed to You, and they set up a guard. Help us to know today what You want us to do, and help us to recognize the ways that we need to set up guards in our own lives, and how we need to be on guard for each other. Bless us today as we seek to do the work that You have set before us. Amen.