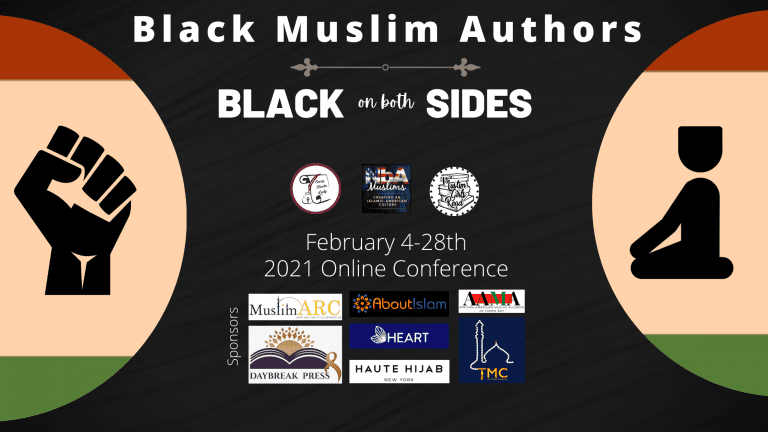 What does it mean to be Black on Both Sides?
The phrase "Black on Both Sides" indicates the lived experiences of many Black Muslims in the United States. Too often, they struggle against the cultural alienation between their racial identity and faith. Black Muslims continue to embrace their Islamic and Black identities and create an array of cultural artifacts demonstrating their social complexities, including in literature.
The third convening of the Black Muslim Authors Conference (BMAcon) focuses on the books and writing processes of authors who hold fast to their memberships in the Black and Muslim literary traditions, contributing to both a range of works that demonstrate what it means to be Black and Muslim.
---
Our Authors!
Alhamdulillah, we have an expanse of Black Muslim authors sharing their expertise and experiences!


The 2021 BMAcon will give authors and readers more opportunities to connect. The online publication About Islam will host a series of live panel discussions, readings, and performances during Black History Month (February). The open event allows everyone accesses to the vibrant discussions that Black Muslim authors often have with each other.

Conference Panels
Click each picture for panel recordings.

---

---
Our Sponsors