"It's not normal!" That's what my wife and I tell our kids when we talk about lasting in our ministry at Bowling Green Christian Church. 
It's hard to nail down a hard average tenure for the American pastor as there is no one singular body that tracks these details. I've seen numbers that range from 3 to 8 years, which means at best I've doubled the average tenure. My experience isn't unique, but unfortnately it's not common which is why I've decided to write about it.
I want to share my experience with other pastors because that's why I'm still here. Lunch at Coco's Bakery, coffee at Spencer's,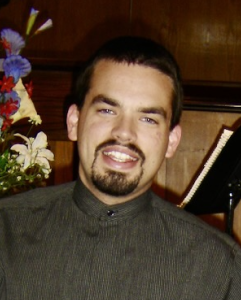 and barging into colleague's offices for counsel and consolation have kept me going. I've phoned a friend and emailed mentors to
get their perspective. They've shared their mistakes with me so that I didn't have to repeat them. It's my turn to return the favor.
A survey (that I've lost) of longterm pastors revealed that the number one characteristic they shared was having made friends with other clergy in their area. The burdens we carry are unique and it can be a challenge to know who you can trust with them. Sharing with people in your congregation can be risky as the things you say may be held against you. Sharing them with other pastors can be tough as no one wants to be the whiner. (That and the first question every pastor asks another pastor is, "How big is yours?")
It's a challenge to make trustworthy friends when you're in the ministry, but it's worth it. I think it took me about 4 years to make a friend I trusted in our town. Along the way, I had phone calls that sustained me and I made "friends" with some authors (or at least their books) that kept me alive spiritually. Perhaps this blog can do the same for you if your a new pastor or a pastor new to your area.
Recently I received a phonecall from a man in a church leadership network. He called to check in on my wellbeing as a pastor. They were doing this as so many pastors had quit weathering the pandemic and more were working their way out of ministry. I pray that this isn't you, but that you're resolved to stick it out.
I pray that you work hard to stick it out where you are, because I know the value of longterm ministries. Thom Rainer in his study of longterm pastors found that they had their "breakout years" only after 5 years at a church. This means that you've got to faithfully plant, till, water, pray, preach, counsel, and dream years before you see significant growth!
There's a different mindset required for this type of ministry. It says, "I'm here with you, not for you." It takes a long view and is willing to suffer temporary setbacks. It has "outlove and outlast" as the motto for ministry. It makes a five year plan, a ten year plan, and then plans to be there to evaluate both.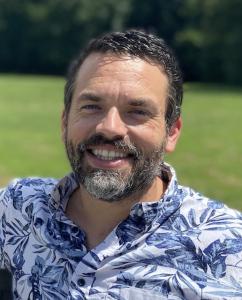 At least that's what's worked so far for me. I should more accurately say us. We've doubled the average tenure, not me. I've not done this alone. BGCC is a loving congregation with great leaders. I've had great staff members to work with. My wife has been a constant companion through the ups and downs of ministry. Yes, there have been rough patches, but there have been even more blessings. That's what I want for you and so I'm sharing my experiences in the hopes that you can avoid repeating my mistakes and find the same joy in longterm ministry that I and my family have enjoyed.