James Baldwin is a prophet for troubled times. Baldwin was a black, gay, renowned novelist and essayist, the writer of such classics as Go Tell it on the Mountain, Notes of a Native Son, The Fire Next Time, and many more. He was a public intellectual known for his searing analysis of race, religion, sexuality, and what it means to be an American.
A Baldwin revival is ascendant recent years: Ta-Nehisi Coates's bestselling Between the World and Me takes its inspiration from Baldwin's "My Dungeon Shook." Last year, director Barry Jenkins turned Baldwin's book If Beale Street Could Talk into an Academy Award-winning film. Another director, Raoul Peck, transformed an unfinished Baldwin novel into the popular documentary I am Not Your Negro. The creator of the Netflix show Dear White People professes that he's been reading a lot of James Baldwin lately. A Vanity Fair article declared that America is in the midst of a James Baldwin revival. (If Vanity Fair says it, it must be true, right?)
I've been reading James Baldwin. Over the course of my summer sabbatical, I attempted—almost successfully—to read all of his novels. For me, James Baldwin is a prophet for our times not only because of his towering artistic inspiration, or his relevancy to the movements for Black Lives, immigrant lives, or Native American lives, but because he combines fierce critique of systemic racism in America with a relentless—one can even say biblical—vision of love.
James Baldwin publishes "My Dungeon Shook: A Letter to My Nephew" in The Progressive Magazine in 1962. He is, at this time, traveling in Africa, supposedly reporting from Senegal for the New Yorker magazine. But while he is there, encountering the colors, the masses of people, the poverty, and also the moral bankruptcy of the elite, political class, Baldwin can only think of America. This is a prominent Baldwin theme—he takes geographical distance from his own country by traveling to Senegal, Paris, France, or Turkey—and this distance allows him to find the words for his experience and analysis of race in America.
He returns from his trip, and he submits a twenty thousand-word essay entitled "Letter from a Region in my Mind" to the New Yorker. It's an immediate sensation. In the future book version, Baldwin introduces that longer essay with a shorter one, entitled "My Dungeon Shook: A Letter to My Nephew." We know the book containing these two essays as the groundbreaking The Fire Next Time. (See David Leeming, James Baldwin, 211)
He writes to his nephew in "My Dungeon Shook," first of all, to tell him that he is loved. "For here you were, Big James, named for me—you were a big baby, I was not—here you were: to be loved. To be loved, baby, hard, at once, and forever, to strengthen you against the loveless world." He also writes his nephew to describe to him what it means to be black in America: "This innocent country set you down in a ghetto in which, in fact, it intended that you should perish….You were born where you were born and faced the future that you faced because you were black and for no other reason."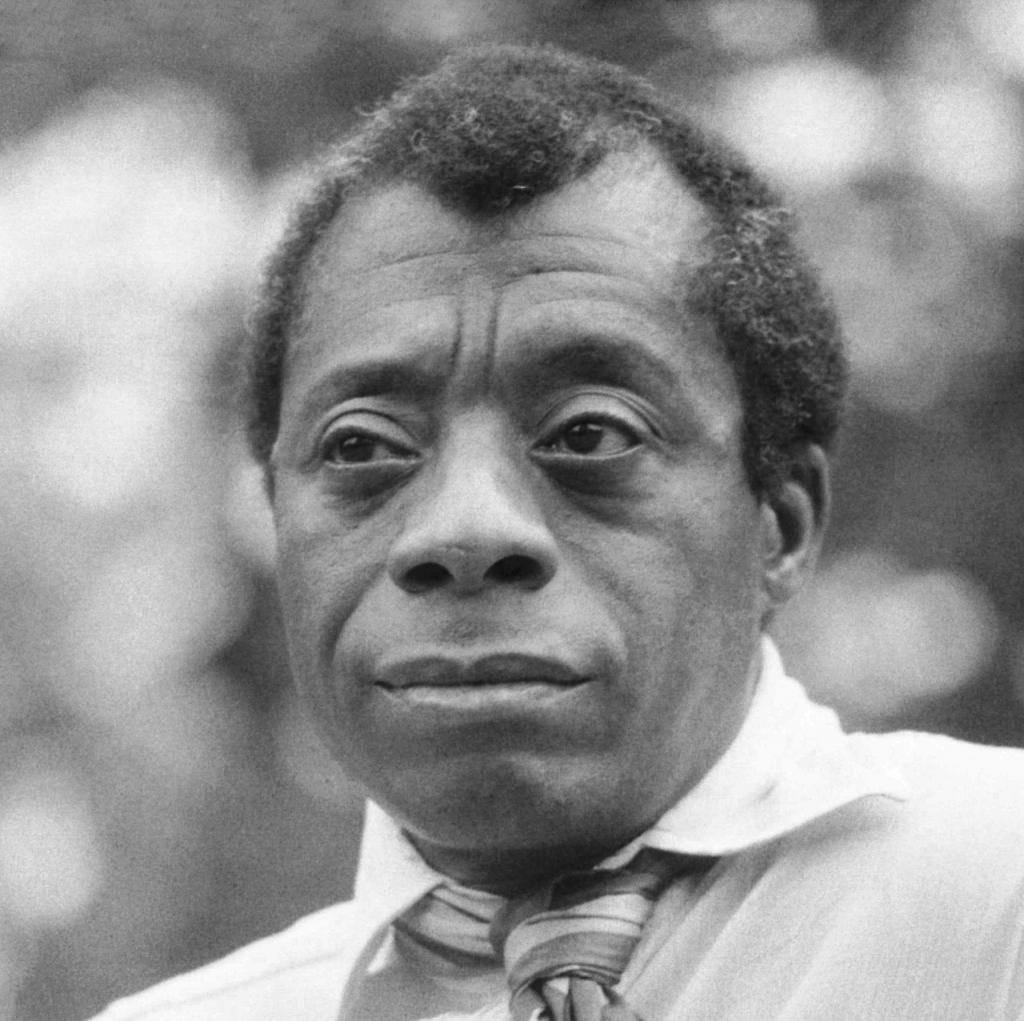 But there's another reason Baldwin writes to his nephew James: it is to counsel him, controversially, about the responsibility to love his enemy, the people who believe they are white. He tells James, "You must accept them and accept them with love." It's easy for me, as a white man, to say this, and far more difficult for Baldwin.
It is a habitual cultural-religious practice to cheapen love, or to use love as an optimistic, glossy way of denying injustice. Baldwin's love is different. He is writing to his nephew, just as he is writing to the emerging black left that will eschew the goal of integration for black nationalism and separatism. Nephew James must accept white Americans with love, for "these innocent people have no other hope. They are stilled trapped in a history that they do not understand; and until they understand it, they cannot be released from it."
Until we understand it, we cannot be released from it.
Here is Baldwin's hopeful, unifying, and devastating turn, which is to yoke black and white Americans' history and future to one another: "They have had to believe for many years, and for innumerable reasons, that black men are inferior to white men…The black man has functioned in the white man's world as a fixed star, as an immovable pillar: and as he moves out of his place, heaven and earth are shaken to their foundations."
Baldwin is telling his white audience that as black liberation becomes a more imminent reality, the people who believe they are white are faced with an identity crisis. Whiteness is wed to blackness from the beginning of the American project; there is no creation of "white" without ownership of "black." To be free, therefore, for people who believe they are white, is to see themselves for who we they are, and the terror that has been done in their names. This identity crisis shakes them to their roots. Most would rather deny it, or dig ever further into hatred.
Baldwin pleads with his nephew to choose love: "if the word integration means anything, this is what it means: that we, with love, shall force our brothers to see themselves as they are, to cease fleeing from reality and begin to change it…For this is your home, my friend, do not be driven from it….It will be hard, James, but you come from sturdy, peasant stock, men who picked cotton and dammed rivers, and built railroads. You come from a long line of poets, one of whom said, "The very time I thought I was lost, my dungeon shook, and my chains fell off."
Baldwin's counsel to nephew James to love includes the invitation for white people to love, too. Love—for people who believe they are white—is to face reality and begin to change it. When we (white people) do this, when we love, we too will be free.
Photo credit: Allan Warren, 31 December 1968