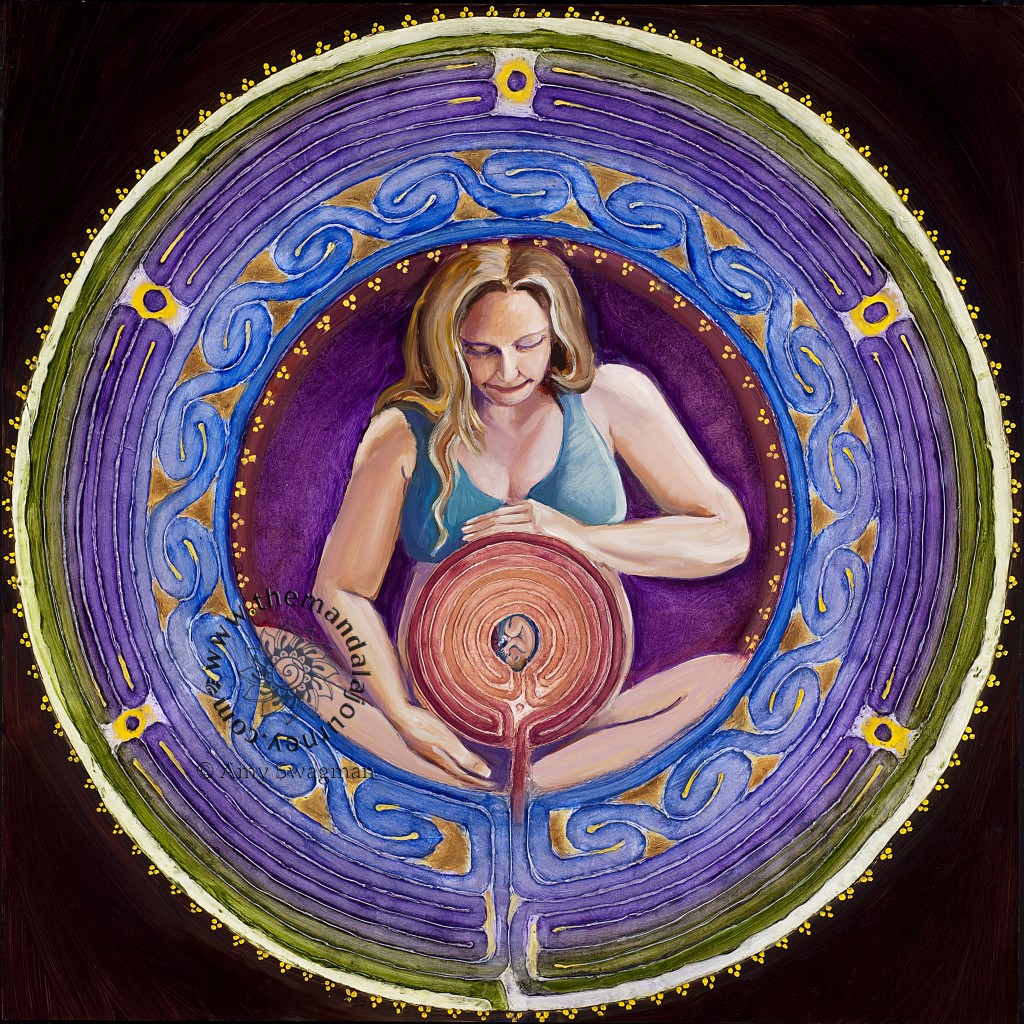 Pagan Families reader Sarah wrote to recommend Amy Swagman's Birth Art Mandalas. I was stunned by them and immediately wrote Amy to ask if I could share them here. She said yes!
Making birth art can be a beautiful spiritual practice. My partner and I made birth art when we took a Birthing From Within class to prepare for our daughter's birth and my God children got to paint all over my big round belly at our Blessing Way, but Amy takes birth art to a whole other level.
Amy is a mother, birth doula, La Leche League leader, and artist. She says on her site, "Especially for birth art the mandala is perfect because it is the shape of pregnancy itself. The circle holds, for me at least, feminine energy and endless perfection. It is soft and curvaceous and represents the continuation and cycle of new life."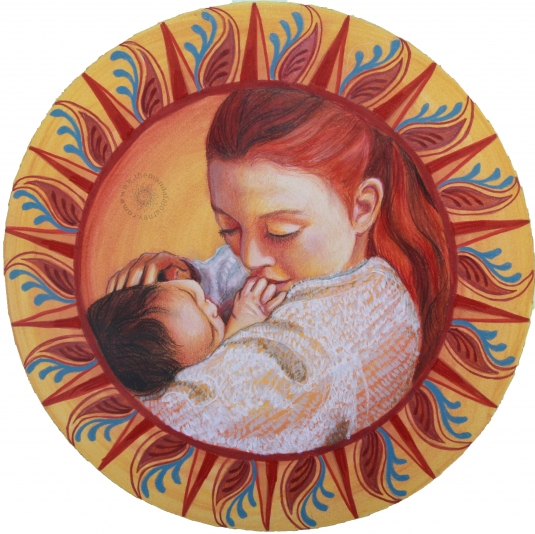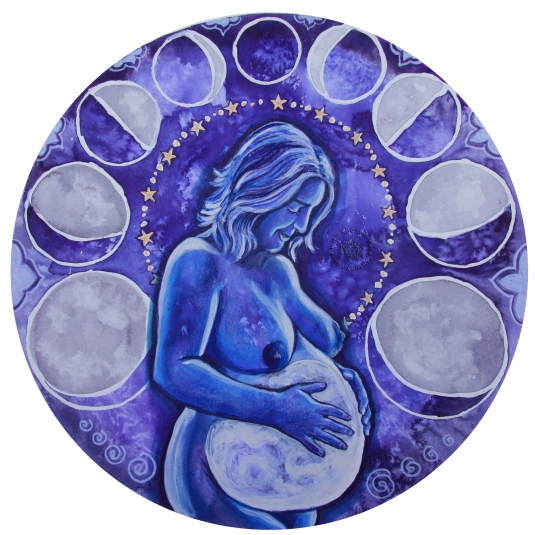 If you like these you should check out her site where she's posted many more. Some of her artwork is for sale and she also takes commissions.
Have you made your own birth art? What's your favorite birth art?